I've worked with some amazingly fun and creative couples over my DJ career.  I believe a new standard has been set for creativity at the reception of Catherine and Aaron.  Their fall wedding was held at their Alma Mater, Slippery Rock University, in the ballroom at the Robert M. Smith Student Center.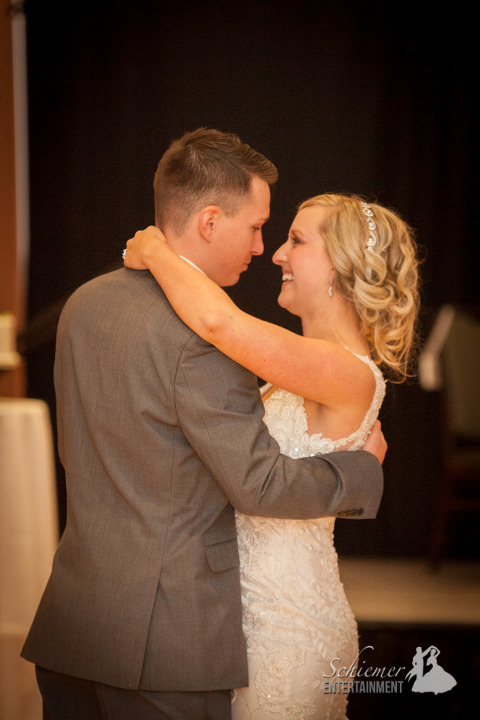 I was truly impressed by the fantastic decor and favors that Catherine and Aaron chose for the reception.  My favorite had to be the customized sunglasses!  I was able to provide a monogram and uplighting for the ballroom.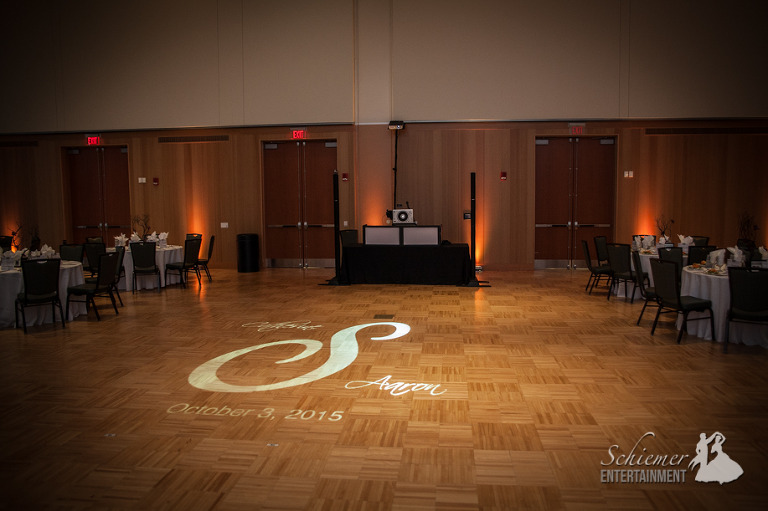 The newlyweds' guests knew they were in for a fun evening as the couple kicked off the party with an awesome first dance!  I helped them create a great mix that ended with some fun choreography to Walk The Moon's "Shut Up and Dance"!  When it was time, all of their family and friends did just that.  The dance floor was the place to be for almost 4 hours!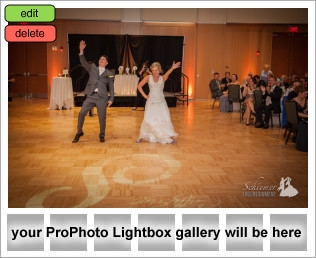 I had a blast working with Catherine and Aaron, and was completely thrilled to be part of their celebration.  This hard working couple is now off to relax and enjoy some alone time on their romantic Jamaican honeymoon.