One of the things I love about my job is that I get to work with a wide variety of terrific clients, each with their own unique take on putting together their dream wedding.  I love people who get involved with me in making the music truly reflect who they are.  This weekend I was able to help Rachel Novosel and John Sada customize their reception at the Southpointe Hilton Garden Inn outside of Pittsburgh.  Their fun and easy going attitude made an evening that was a reflection of their wonderful personalities.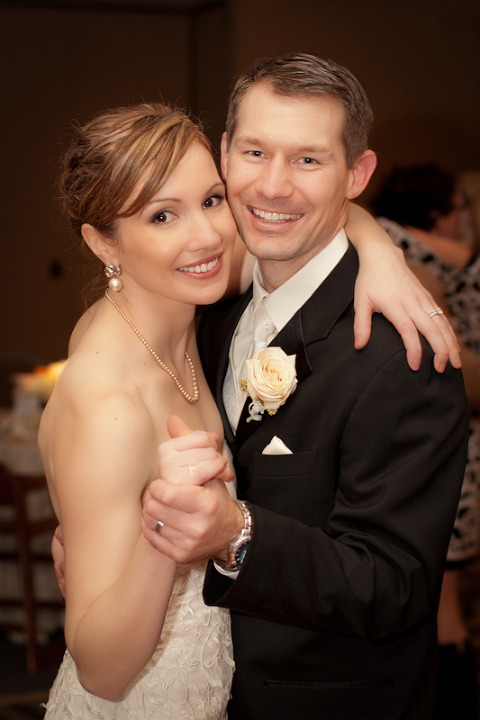 I work hard to make sure that my DJ equipment doesn't take a way from the beauty and elegance of the venue.  For the past few years I've used systems by BOSE, which deliver wonderful sound without distracting from the romantic atmosphere of the room.   The Hilton Garden Inn looked amazing with spotlights featured on each centerpiece in the room.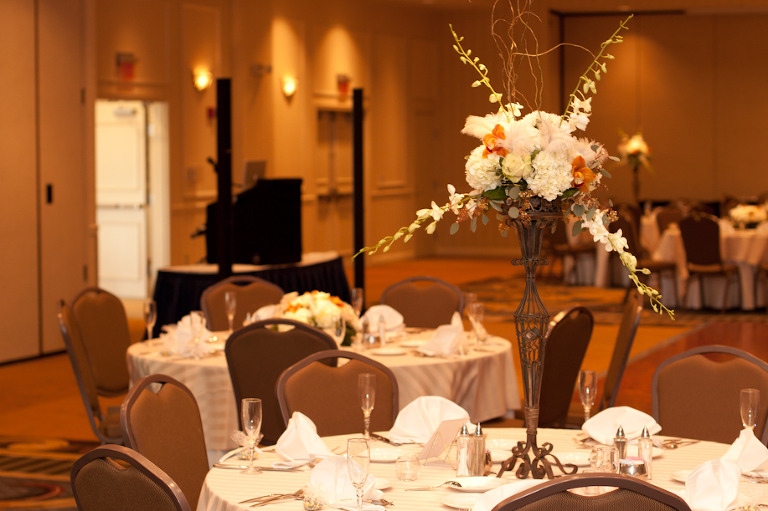 One of my favorite parts of preparing for Rachel and John's big day was pulling their music together.  Their music choices were fun and different, even for dinner.  Guests were commenting on how great the selection was.  Everything from country, rock, top 40, oldies and more made the reception feel special and customized.

Rachel made a beautiful bride and her dress was simply stunning.  It was clear that John couldn't take his eyes off of his new wife.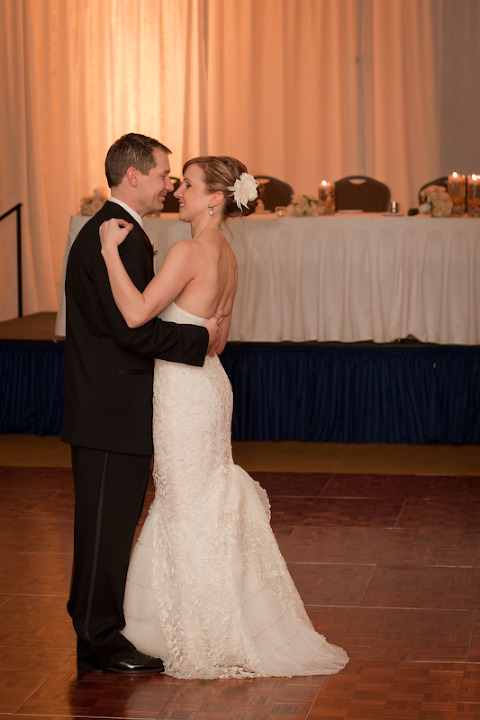 After a few formal dances, the party began.  The wide variety of music gave everyone a chance to get to the dance floor.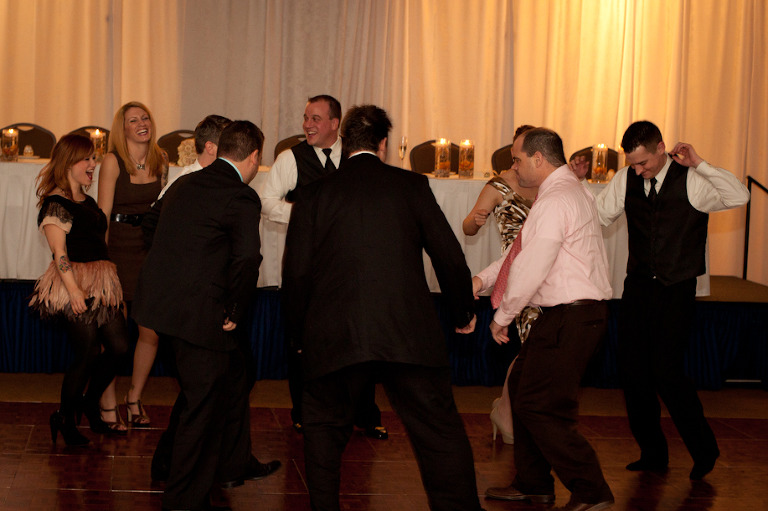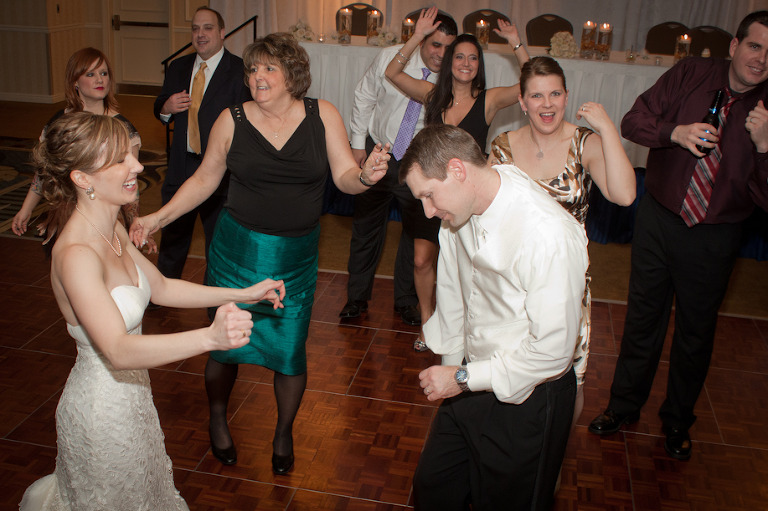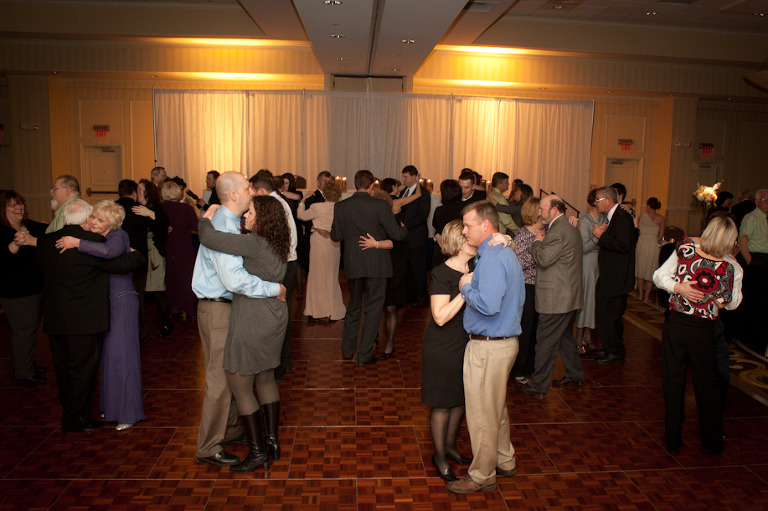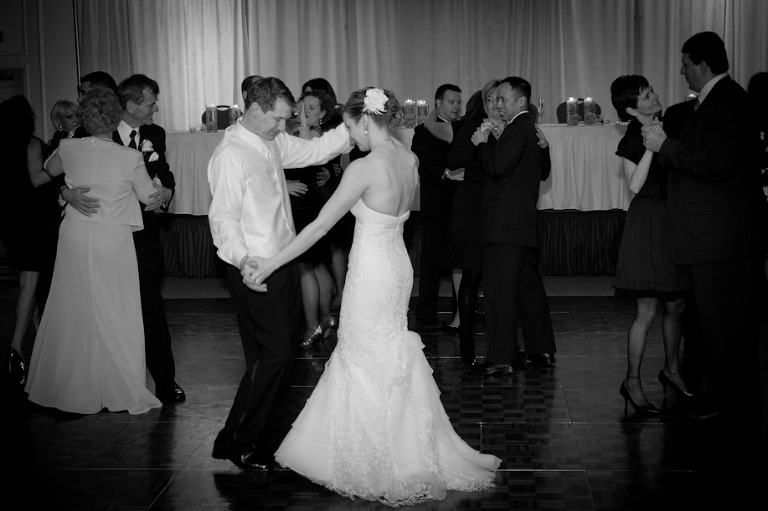 Rachel and John were so much fun to work with.  They had a strong sense of what they wanted for their special day, but also gave their guests the opportunity to hear the songs they wanted to enjoy as well.  The best part of being a wedding DJ is getting to play events like this that are so extraordinary and different.  I was thrilled to help Rachel and John end their big day having the time of the lives.