I recently met a DJ who told me he didn't like the idea of DJ'ing only weddings, since they're all the same.  This made me laugh, because I'm fortunate to work with amazing couples who are passionate enough to take the time to make their day, and their music, completely unique.  This past weekend I worked with Mindy and John to make the music at their celebration completely customized, elegant, and seriously fun.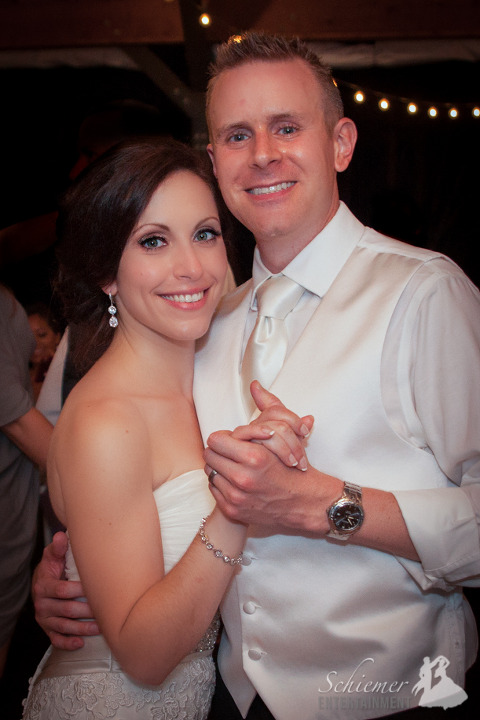 Succop Conservancy in Butler provided a beautiful setting for the couple's big day.  Everyone enjoyed custom mini water bottles as the couple exchanged vows on a perfect summer day.  I provided music and sound for their elegant Jewish and Protestant ceremony.
I feel bad for DJ's who treat weddings as cookie cutter events. Mindy and John were so much fun for me to work with, since they took great care in making a wedding day which reflected their style.  As their guests crowded the dance floor singing, dancing and begging for more music, it was clear they had succeeded in creating a day like no other.