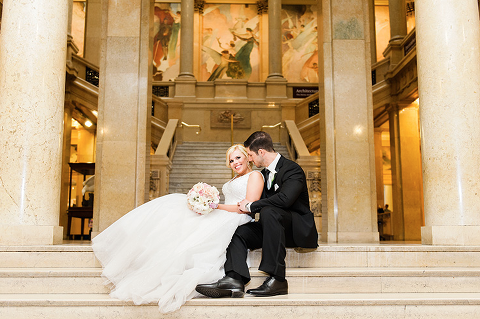 Image courtesy of The Brand Studio
There are no words.  I wish I could give Schiemer Entertainment 100x the amount of stars possible on this website.
To me the music and DJ at a reception is what keeps the party alive. I wanted a wedding where guests would talk about it for hours, days, weeks, months, and years after. We haven't gotten to months or years, but hours, days, and weeks have passed and the response I keep getting is that I had the best wedding my guests had ever been to. Although that is a compliment to me, I think it is more a compliment to my DJ. Eric Schiemer was able to put together a playlist of music that kept people on their feet all night.
After speaking on the phone with Eric, I knew he was my man. He possessed a knowledge about weddings that other DJ's I had contacted didn't have.  Once booked, he gave me access to a site that allowed me to input all my information, choose songs, create a do not play list, and organized all my songs and information to make the reception planning easy.
Like mentioned above, I have not a complaint in the world about Eric. He is the single person I credit for the amazing time my guests, my husband, and I had at my reception. He listened to what I wanted, created an amazing playlist, and flawlessly input guest requests into the reception.
I cannot thank Eric enough for helping us celebrate such a special night.
Read more reviews on WeddingChannel.com