The best weddings are the ones that are made special for everyone. There's nothing better than when a couple makes specific plans and arrangements to make sure all of their guests will have the best time while celebrating their special day. Molly and Rob went above and beyond for their wedding held on a beautiful summer day at Bramblewood in McDonald, PA.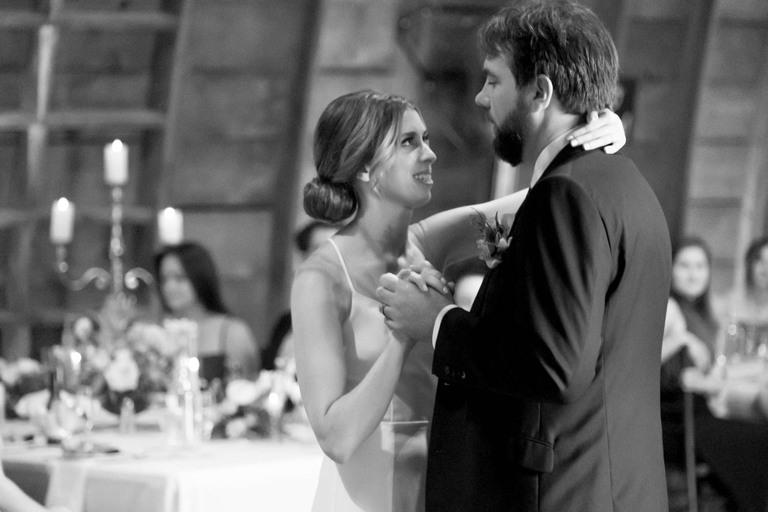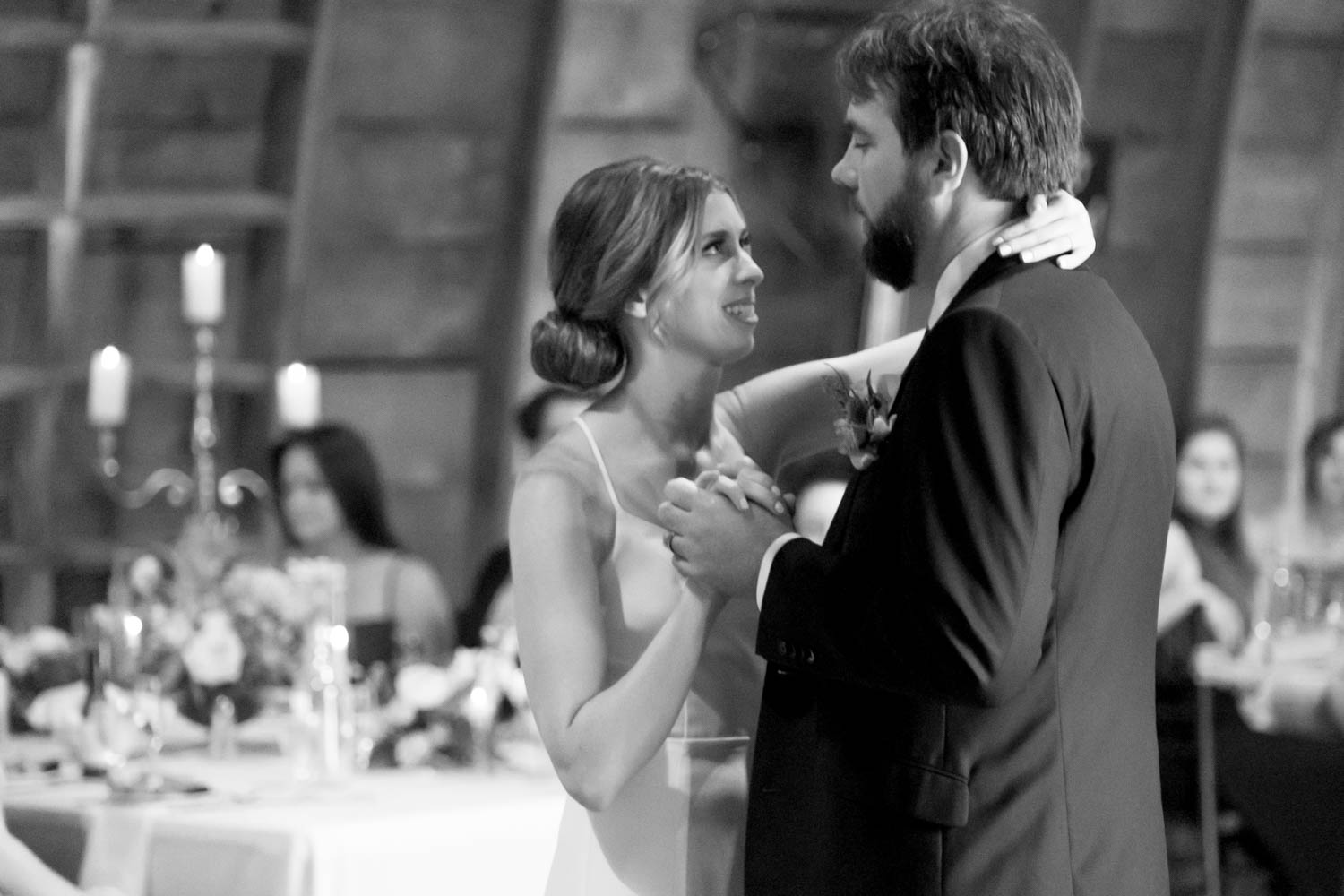 Their ceremony was held by a beautiful lake where they exchanged heartfelt and hilarious vows to each other. Guests then made their way to the barn for cocktails, dinner, cookies, and a fabulous dance party!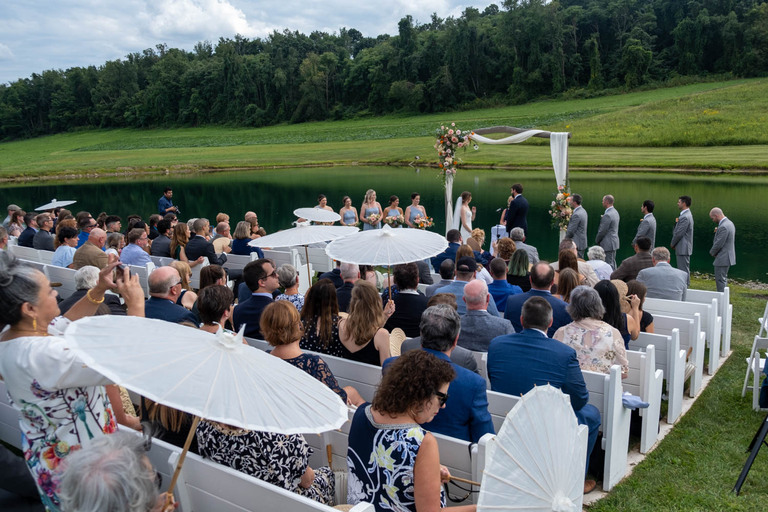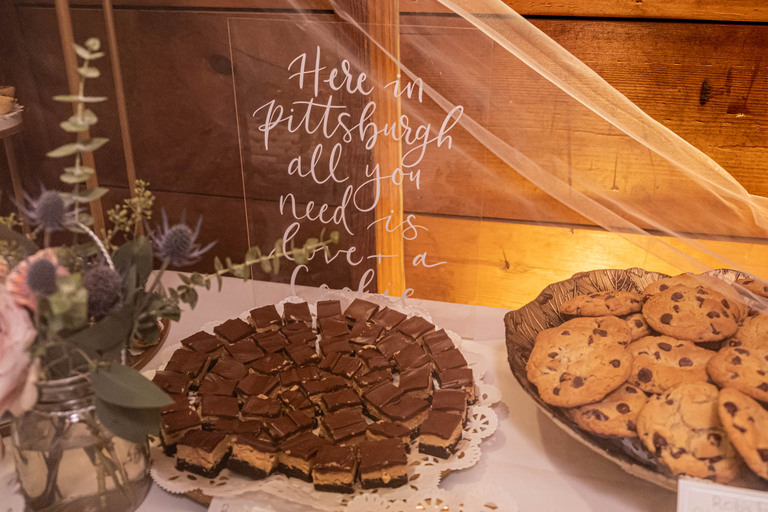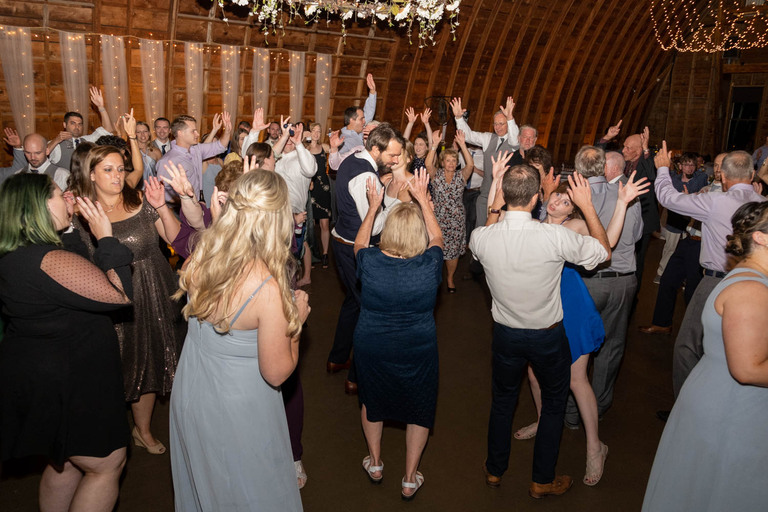 Molly and Rob's music selections for the day were a perfect match for their friends and family. From the ceremony through the last song, the newlyweds included songs from every genre imaginable. It was an evening that could have lasted until the sun came up! Guests danced and sang to oldies, wedding classics and today's newest hits all the way until the last note of the last song. The happy couple is now off to Portugal for a well-earned honeymoon!