The first dance of the bride and groom is always a special moment during the reception.  I'm always impressed with couples who take the time to choreograph the dance since it adds so much extra work and pressure to the big day.  Rachel and Griffin clearly had spent lots of time learning their dance and the results where absolutely worth it as all their guests clapped and cheered throughout their amazing performance.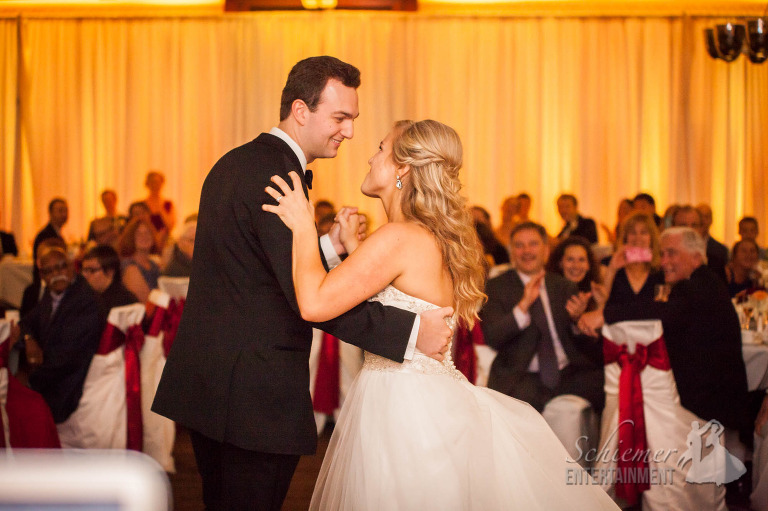 Their reception was at the Sheraton Pittsburgh Airport and the ballroom looked fantastic with red chair sashes with amber uplighting.  It made the perfect setting for an evening with friends and family who had gathered to celebrate with the newlyweds.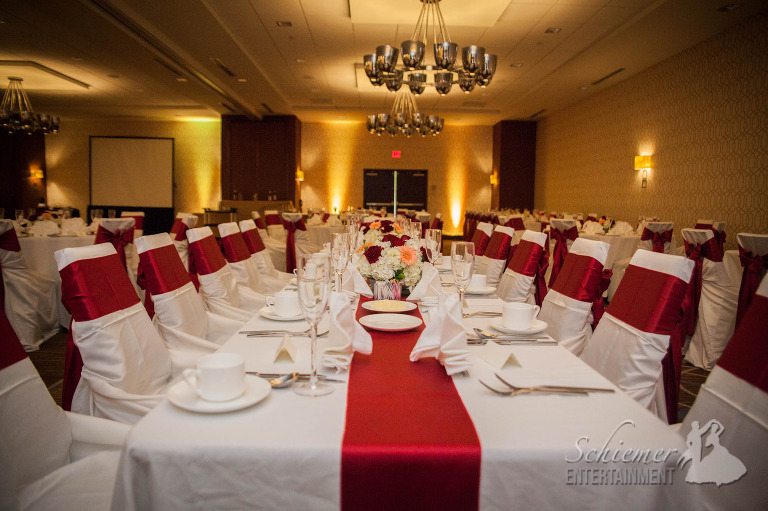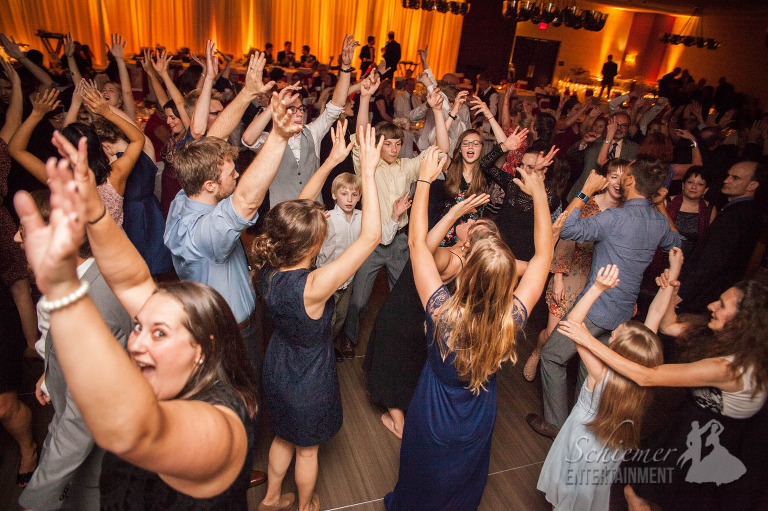 Everyone was definitely inspired by Rachel and Griffin's first dance, since after dinner the dance floor instantly filled as all the guests joined in the celebration.  The playlist included a great variety of music from yesterday and today, so no one was left out of the party.  The happy couple is now headed off for a romantic honeymoon in Jackson Hole, Wyoming to enjoy the success of their epic wedding day.