The best advice I can give to anyone for their wedding is to be sure to include unique and special details throughout the day that will make you happy.  These are the moments/events/decor that will stand out most to your friends and family.  Sarah and Shane's ceremony and celebration was jam packed with one-of-a-kind elements that I'm sure all of their guests will be talking about for years to come.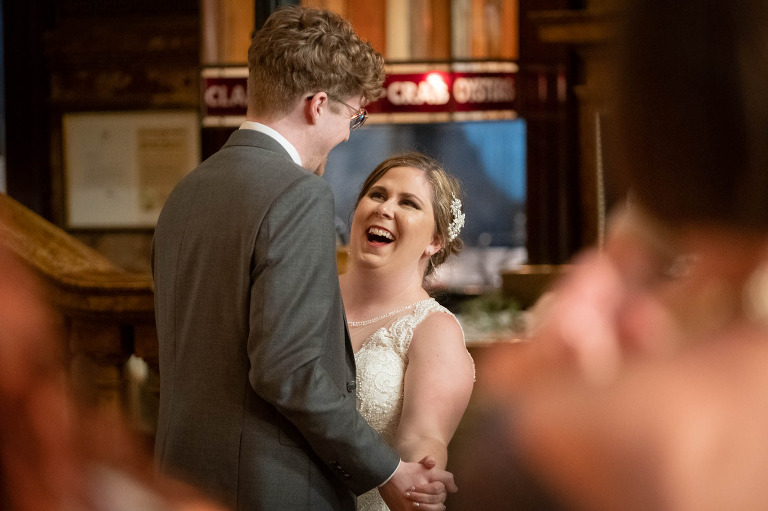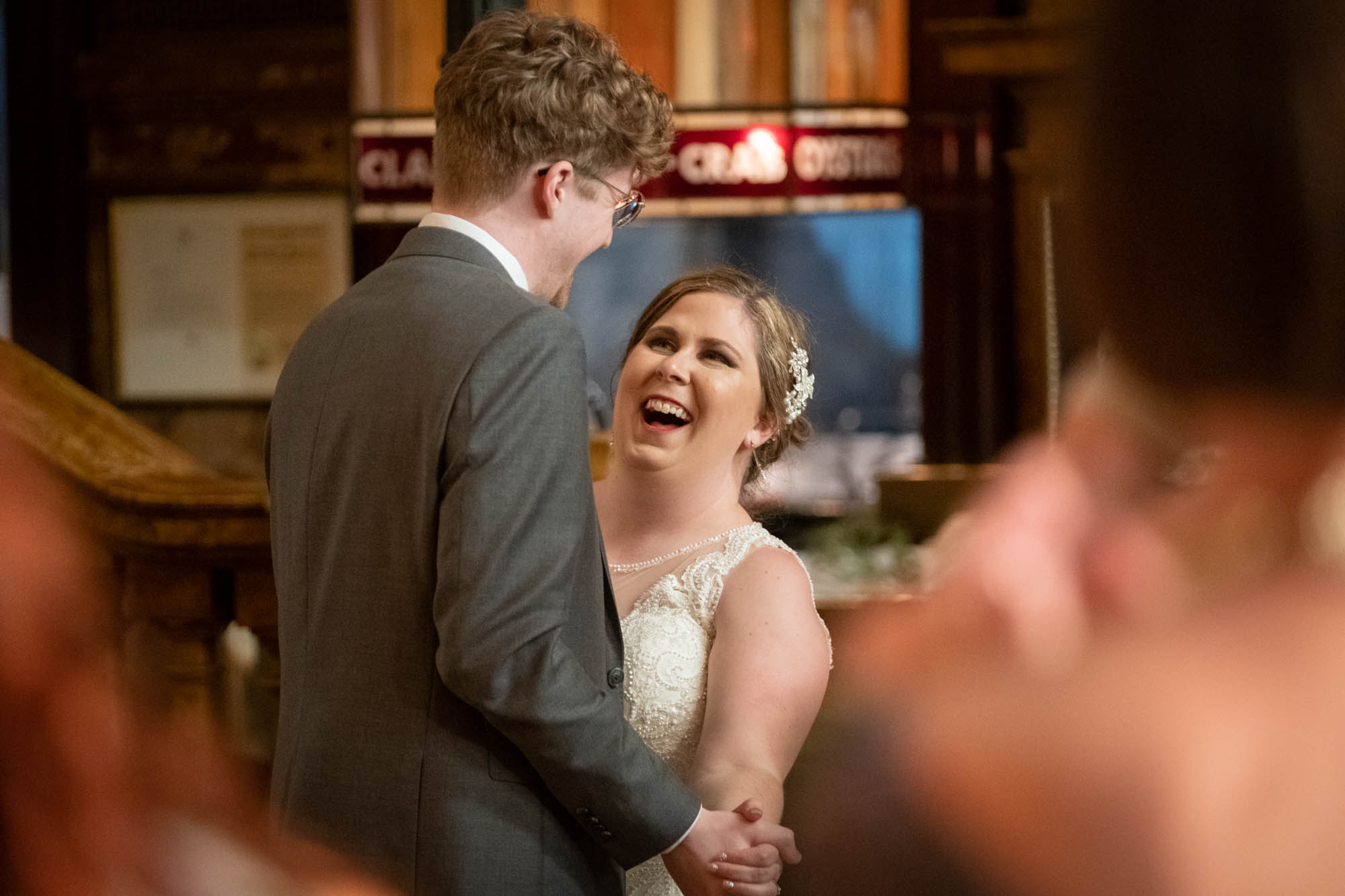 The wedding and reception were held at the beautiful (and recently restored) Grand Concourse at Station Square in Pittsburgh.  Sarah and Shane were married on the grand staircase where everyone had a fabulous view as they shared their vows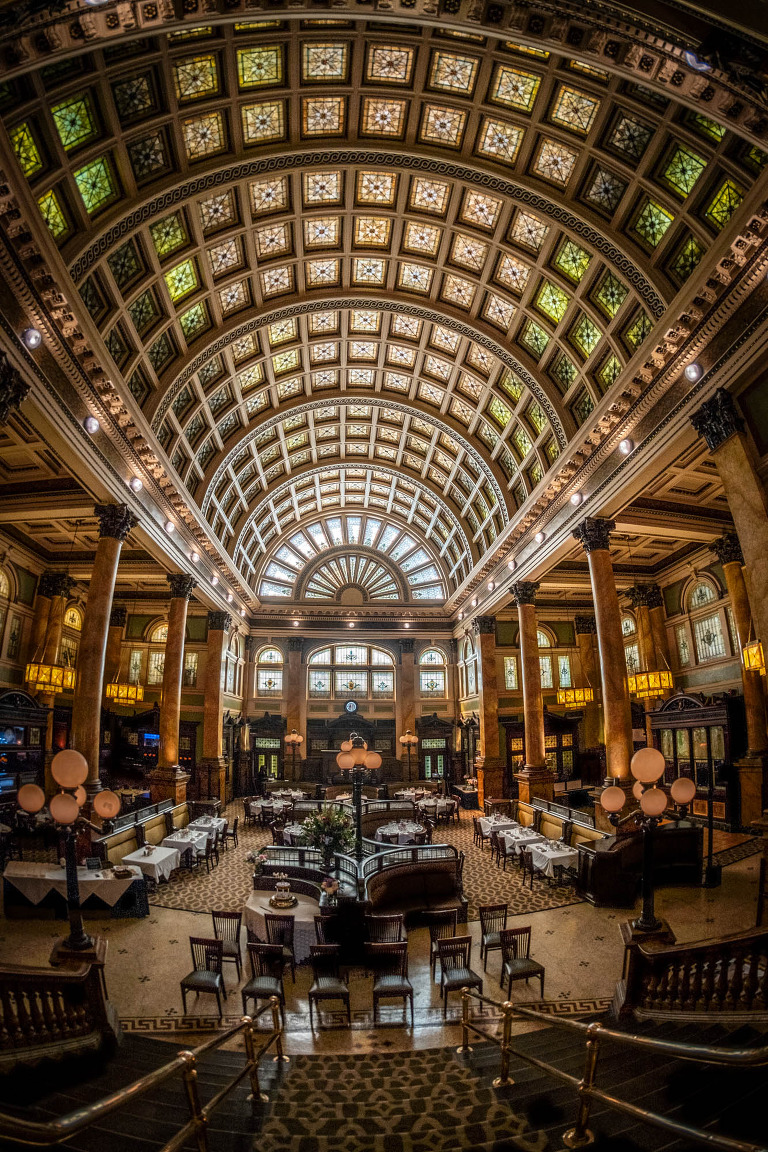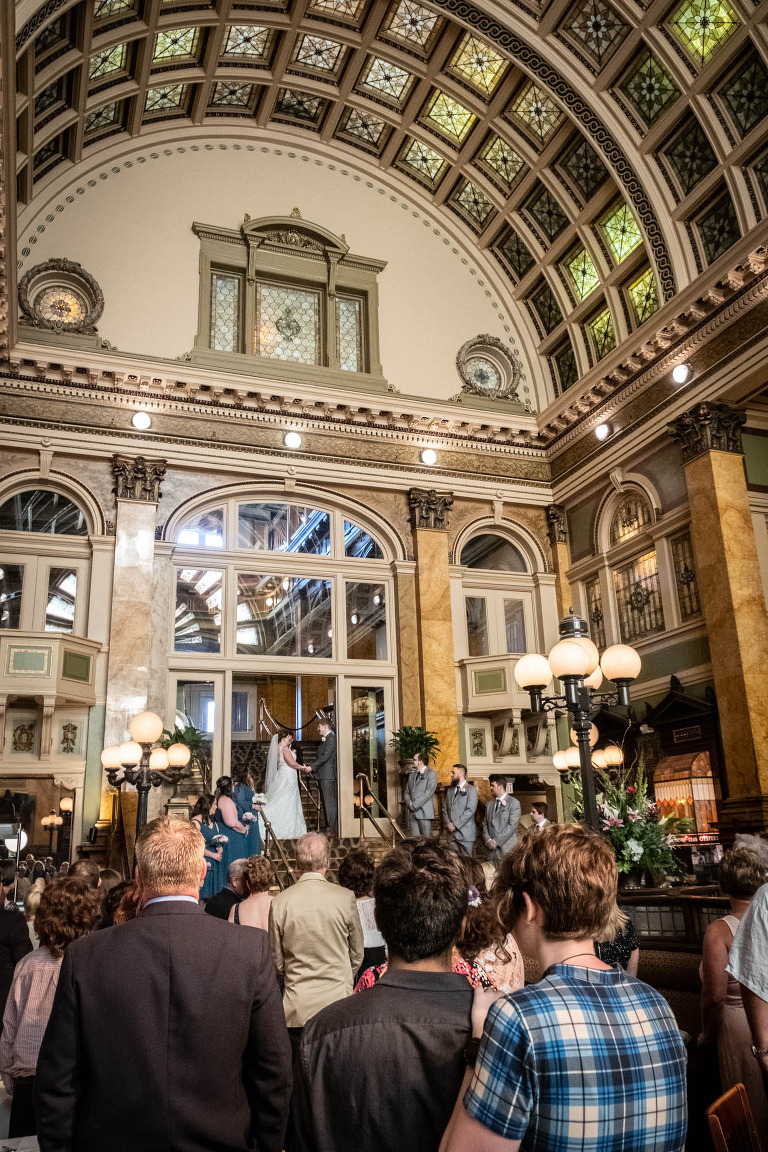 After guests enjoyed dinner (and a fabulous wedding cheesecake) it was time to celebrate!  The dance floor was filled with fun, laughter and a few surprises including a horse and giant heads of the newlyweds' pets!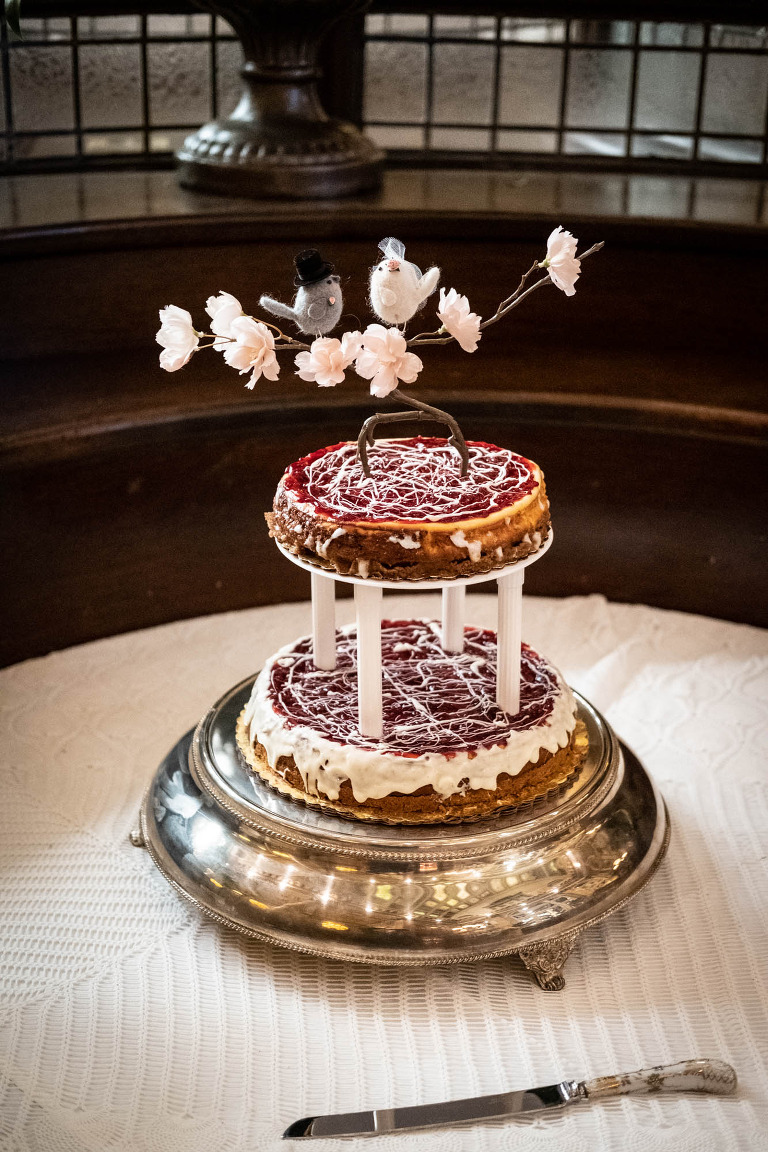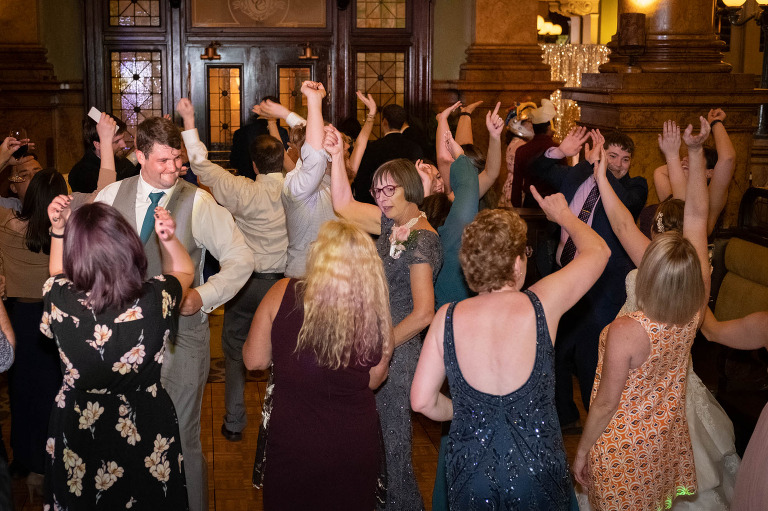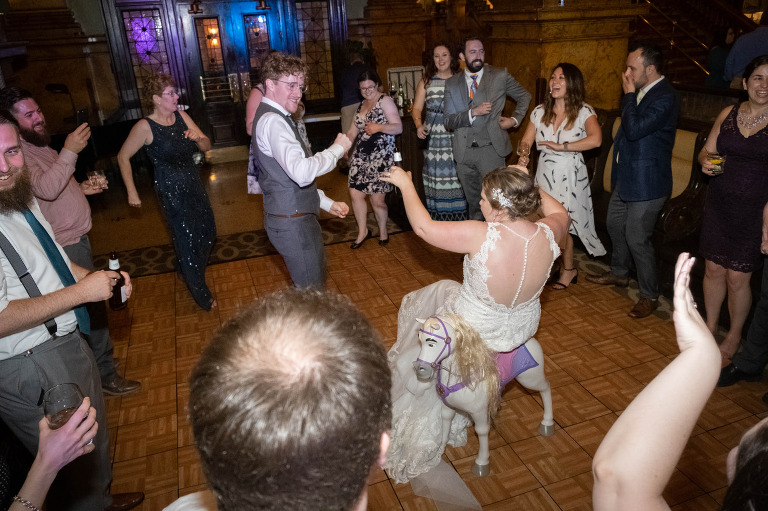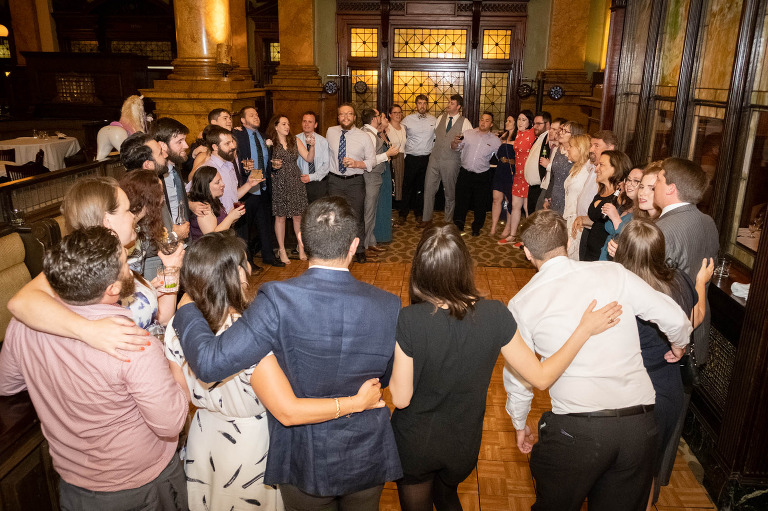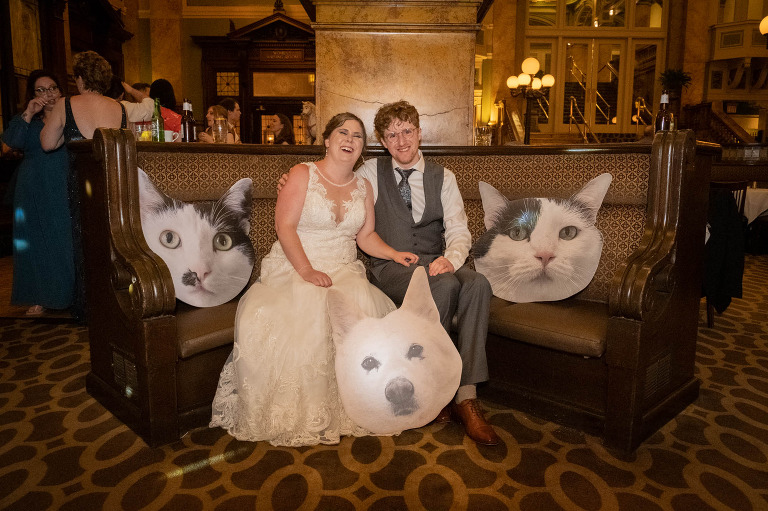 Sarah and Shane were so much fun to work with.  Their main focus was on making sure everyone had a wonderful time, and there is no doubt that their special day was a huge success!  Friends and family from all across the country sang and danced until the very last song, then they all headed off to continue the celebration at the after-party!  The happy couple treated everyone (including me) to a night no one will soon forget.