While every wedding features beautiful decor and special touches, the receptions I find most memorable are the ones where the couple includes unique details that are truly a reflection of their style and tastes. Cady and Adam's big day was one that featured customized choices that I'm sure their guests will never forget.
Their ceremony and reception were held at the historic and gorgeous George Washington Hotel in Washington, PA. Guests were treated to homemade maple syrup AND a cupcake/popcorn bar. Of course, I LOVED the custom Mickey & Minnie Mouse cake topper!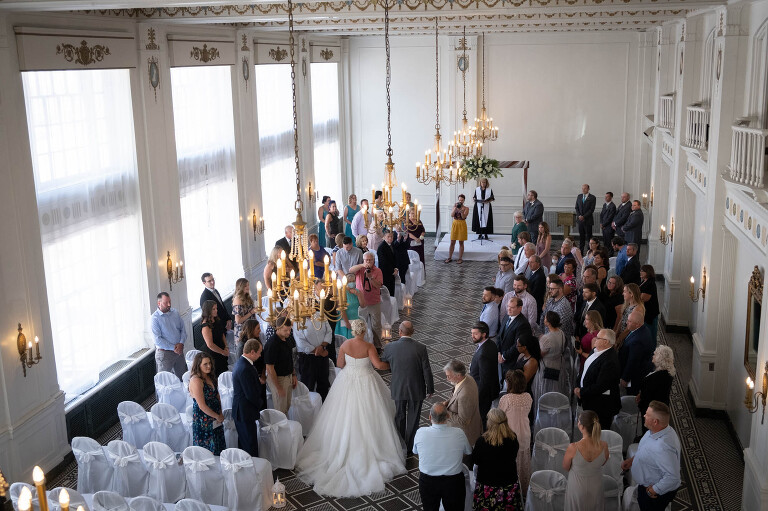 I had a blast working with Cady and Adam. I could tell that their fun and relaxed demeanor would lead to a fun evening of dancing, singing and just being a little silly. Their guests joined in for a playlist featuring some amazing music from yesterday and today. I'm so glad I was able to play a part of such a beautiful celebration!