| | | |
| --- | --- | --- |
| [previous] | [parent] | [next] |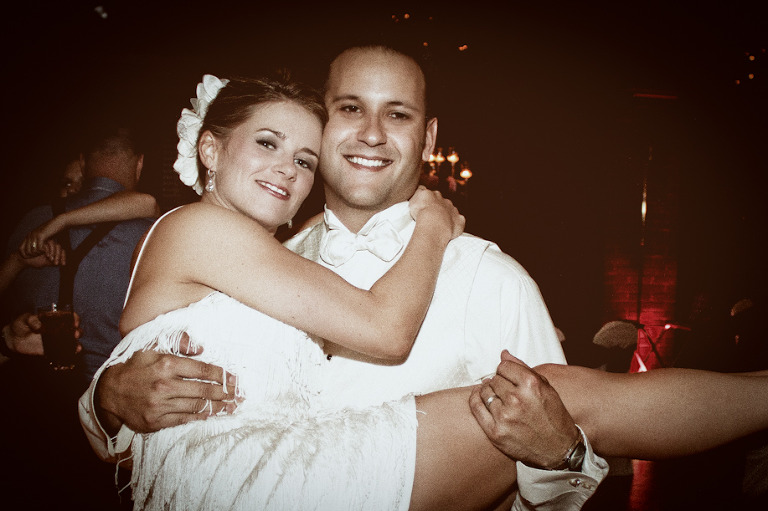 Colleen Daley and Nick Elliott Wedding Reception Playlist
Edgewood Country Club, Pittsburgh, PA

11/6/10
Take a look at the wedding here
As guests entered ballroom

(Piano Instrumentals)
You'll Be in My Heart
The Glory of Love
Endless Love
What a Wonderful World
When I Fall in Love
Can You Feel the Love Tonight?
Introductions
Higher Love – Steve Winwood
Cadence – Pitt Drum Line
Sweet Caroline – Neil Diamond
Dinner Music
This Years Love – David Gray
Come Away With Me – Norah Jones
Crash Into Me – Dave Matthews Band
All You Need Is Love – The Beatles
Cake Cutting
How Sweet It Is – Michael Buble
Dinner Music
Hold On – Michael Buble
Wink and a Smile – Harry Connick Jr.
Daughters – John Mayer
She's Always a Woman – Billy Joel
Your Song – Harry Connick Jr.
Fly Me to the Moon – Frank Sinatra
Recipe For Love – Harry Connick, Jr.
Bride & Groom's First Dance
You & Me – Dave Matthews Band
Dinner Music
Baby I Need Your Loving – The Four Tops
Africa – Toto
Crush – Dave Matthews Band
Just the Way You Are – Billy Joel
The Blower's Daughter – Damien Rice
When You Say Nothing At All – Alison Krauss
Up On The Roof – Peter Cincotti
Haven't Met You Yet – Michael Buble
Exactly Like You – Diana Krall
Too Close for Comfort – Sammy Davis, Jr.
18th Floor Balcony/It's Just Me – Blue October
Call and Answer – Barenaked Ladies
Better Together – Jack Johnson
Lucky – Jason Mraz ft. Colbie Caillat
She Will Be Loved – Maroon 5
Say – John Mayer
What A Difference A Day Makes – Jamie Cullum
Cupid – Amy Winehouse
Fever – Peggy Lee
Chapel Of Love – The Dixie Cups
You Were Meant For Me – Jewel
For Once In My LIfe – Michael Buble
High – James Blunt
Don't Wait Too Long – Madeleine Peyroux
One Day You Will – Lady Antebellum
On The Moon – Peter Cincotti
Home – Michael Buble
Father/Daughter Dance
What A Wonderful World – Michael Buble
Mother/Son Dance
In My Life – The Beatles
Dancing
Can't Help Falling In Love – Elvis Presley
The Twist – Chubby Checker
Shout (Parts 1 & 2) – The Isley Brothers
Celebration – Kool & the Gang
Dont Stop Til You Get Enough- Michael Jackson
Dynamite – Taio Cruz
Cupid Shuffle – Cupid
Miley Cyrus – Party in The USA
Letting Go (Dutty) – Sean Kingston featuring Nicki Minaj
Bridal Dance
Nasha Mlada – Constellation
Dancing
Unchained Melody – The Righteous Brothers
Feels Like Home – Chantal Kreviazuk
Runaround Sue – Dion
I Want You Back – Jackson 5
Ain't Too Proud to Beg – The Temptations
Save A Horse (Ride A Cowboy) – Big And Rich
Pour Some Sugar on Me – Def Leppard
Cha Cha Slide – Mr. C The Slide Man
California Gurls  – Katy Perry f. Snoop Dogg
Club Can't Handle Me – Flo Rida featuring David Guetta
DJ Got Us Falling In Love – Usher
Bouquet &Garter Toss
Single Ladies (Put A Ring On It) – Beyonce
Down Under – Men at Work
Money For Nothing – Dire Straits
Haven't Met You Yet – Michael Buble
Dancing
Bust a Move – Young MC
Poker Face – Lady Gaga
I Like It – Enrique Iglasias featuring Pitbull
We R Who We R – Kesha
Like A G6  – Far East Movement
I'm In Miami Trick – LMFAO
Empire State Of Mind – Jay-Z feat. Alicia Keys
Rude Boy – Rihanna
Bang Bang – K'naan f./Adam Levine
Pretty Boy Swag – Soulja Boy Tell`em
Ice Ice Baby – Vanilla Ice
Jump On It – Sir Mix-A-Lot
It Takes Two – Rob Base & DJ E-Z Rock
Dance And Shout – Shaggy
We Speak No Americano – Yolanda Be Cool and DCUP
OMG – Usher featuring Will-I-Am
Telephone – Lady Gaga and Beyonce
Teach Me How To Dougie – California Swag District
Alejandro – Lady GaGa
La Isla Bonita – Madonna
Jessie's Girl – Rick Springfield
Brown Eyed Girl – Van Morrison
Cherry Cherry – Neil Diamond
Tik Tok – Kesha
Don't Stop The Music – Rihanna
Beat It – Michael Jackson
After The Lovin' – Engelbert Humperdinck
Tupelo Honey – Van Morrison
Hot Tottie  – Usher Ft Jay-Z
Let's Get Married – Jagged Edge
Boom Boom Pow – Black Eyed Peas
Last Songs
Piano Man – Billy Joel
Theme from New York, New York – Frank Sinatra
"One More Song" Song
Don't Stop Believin' – Journey featuring Colleen Elliott
Copyright © 2010 Schiemer Entertainment Services
Moon Township, PA 15108 – 412.436.3445
| | | |
| --- | --- | --- |
| [previous] | [parent] | [next] |