I've talked a lot about timing the perfect wedding day lately.  It's a challenge to coordinate everything between the church, vendors and venues.  It can be even more difficult to know what do when planning an early ceremony.  Many people fear their reception won't be a big success if it starts early and doesn't last until 11 or midnight.  Jill Hocker and John Lieb certainly didn't have that problem at their elegant and sunlit reception at the Power Center Ballroom in Pittsburgh, PA.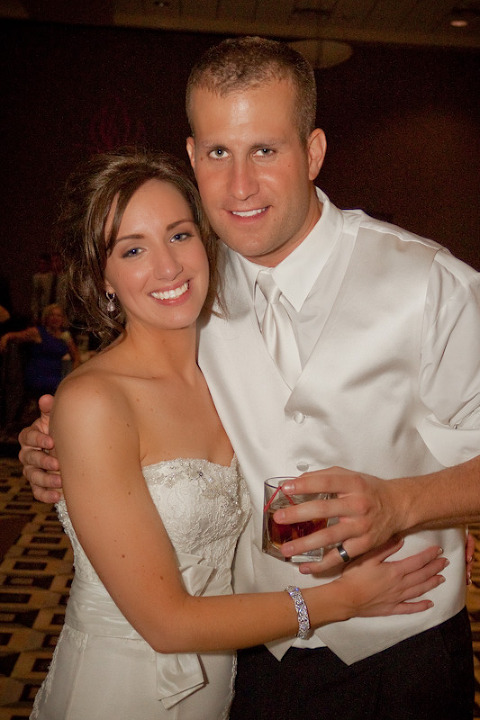 The Power Center Ballroom at Duquesne is simply stunning.  The view, staff and food were all top notch.  Since Jill and John had been married at 1PM, the guests were able to have plenty of time to enjoy how beautiful this room is when filled with light.  The wonderful view of Pittsburgh was a real treat for the out of town guests.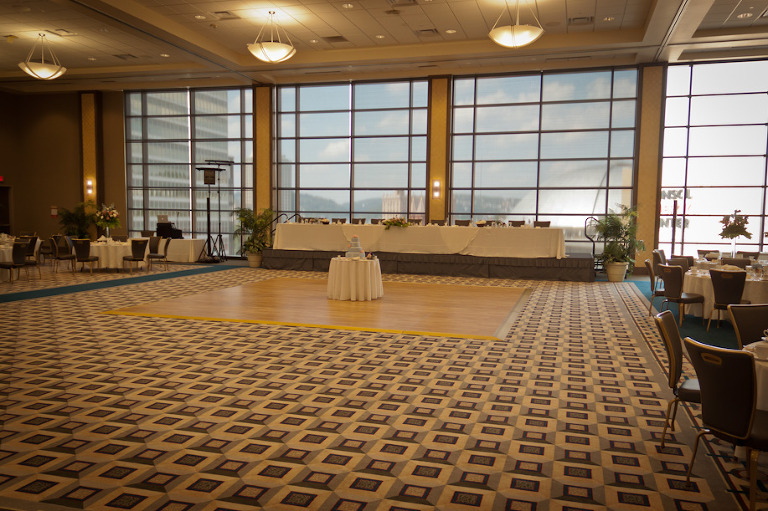 The guests filled out wishes on a Jill & John's Wishing Tree.  This particular "wish" caught my eye.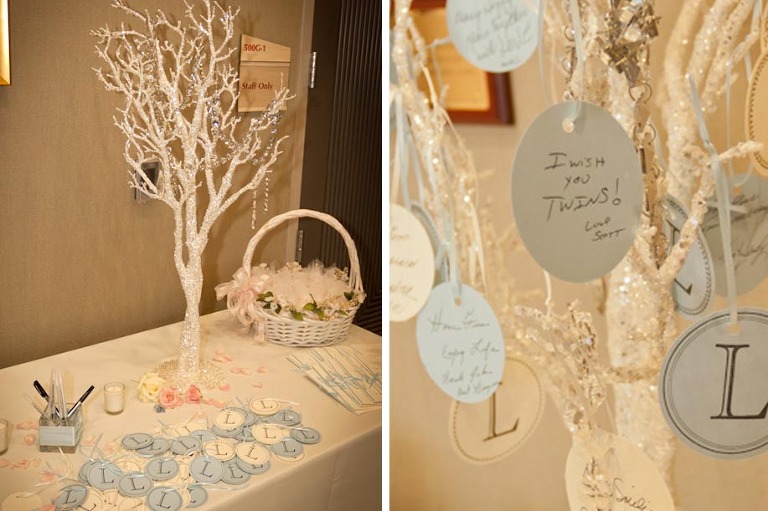 Jill and John gave me wonderful suggestions for their playlist, some I haven't gotten to play for years.  I know it's going to be a good night when I get compliments during dinner!

After dinner the newlyweds enjoyed their first dance to Kenny Chesney's "You Had Me From Hello".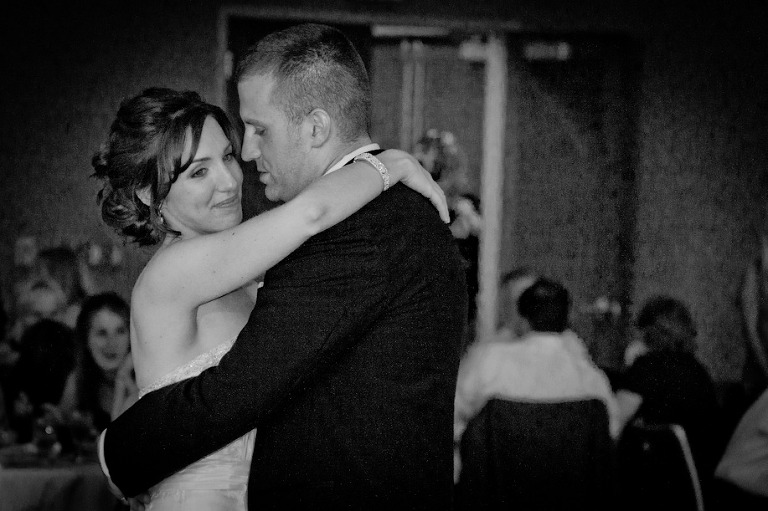 When it was time for everyone to dance no one seemed to care if it was day or night.  They jumped on the dance floor for a chance to celebrate!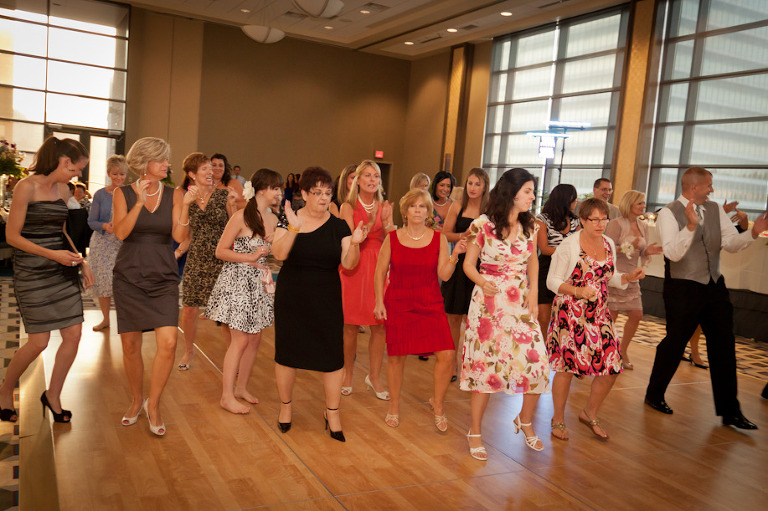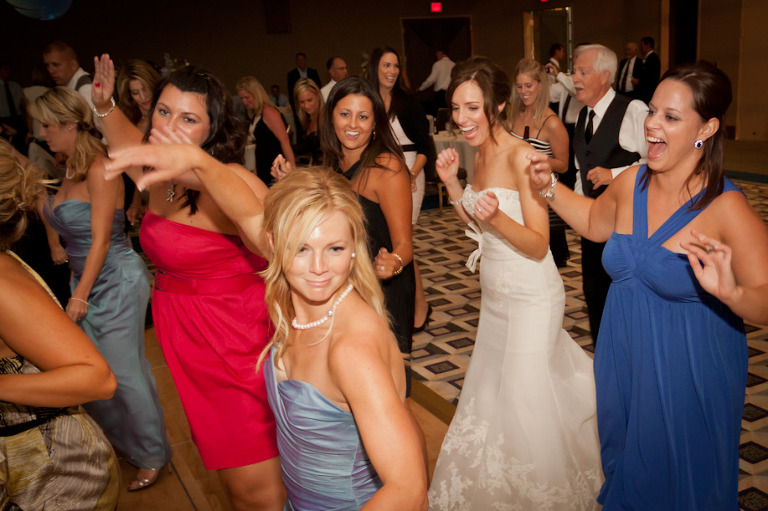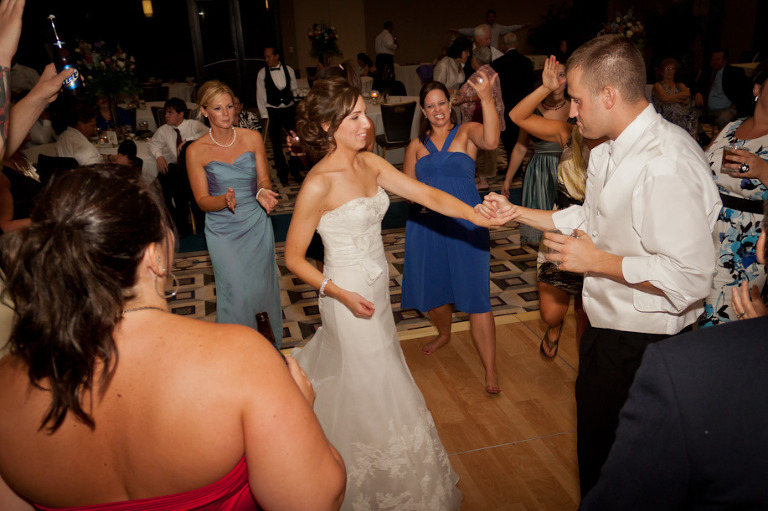 Eventually it did get dark outside, and the party continued!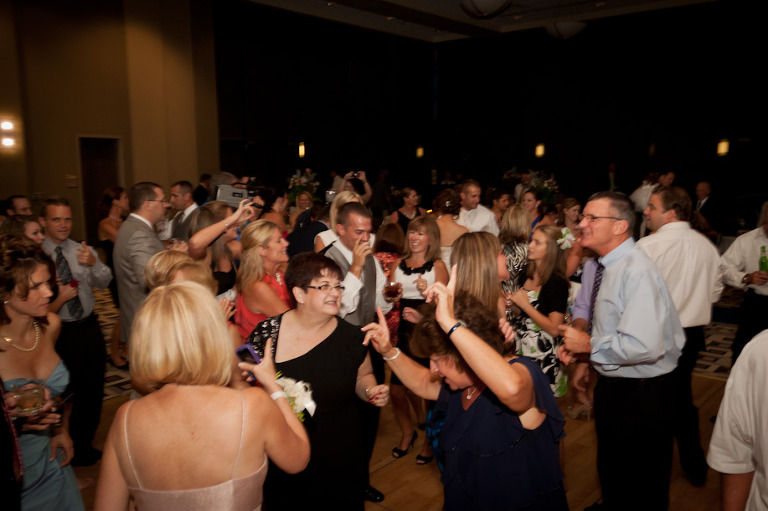 Jill and John's last song was "I Had The Time of My Life".  Here they are attempting to create a scene from Dirty Dancing.  This might be my favorite photo I've ever taken!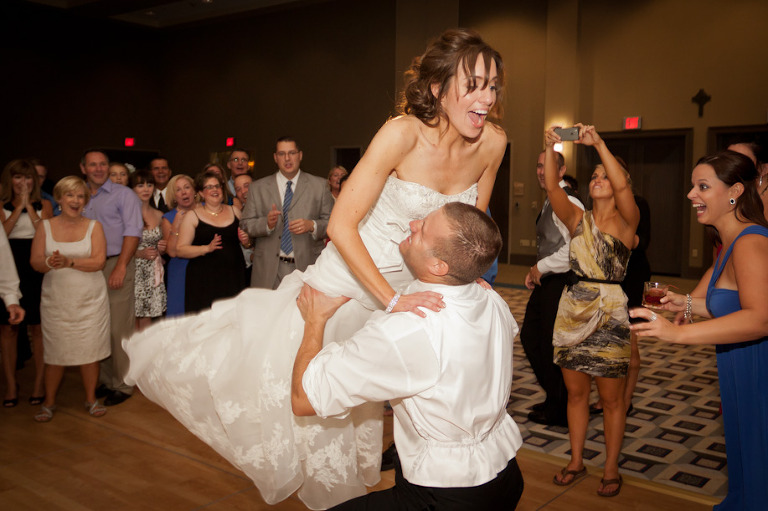 Since everything wrapped up around 9PM, most of the guests stayed for the entire evening.  Jill and John had a perfect day where everyone was able to relax, visit, dance and have a wonderful time.  John summed it up perfectly when he told me it was the perfect mix of "classy and wild party".  The newlyweds are headed off now for what I'm sure will be a classy/wild party honeymoon in Punta Cana.