I've been fortunate to DJ quite of a lot of weddings in my lifetime. One of my absolute favorite parts of working with couples is seeing what ideas they come up with to make their day unique. I'm pretty sure Margaux and Zach made it to the top of my list for their beautiful wedding held at the Pennsylvanian in downtown Pittsburgh, PA.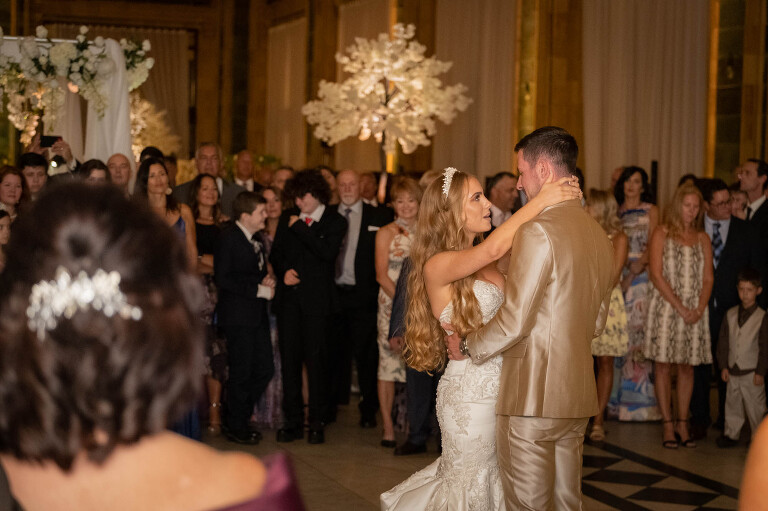 Margaux surprised her new husband with a song written specifically for them to use as their first dance. She worked with a professional musician to include lyrics that summed up their relationship beautifully. It was such a fantastic moment and one I can guarantee their friends and family will be talking about for years to come.
Obviously the newlyweds made a ton of other fantastic decisions including their amazing stunning decor as well as song choices which made for a amazing celebration!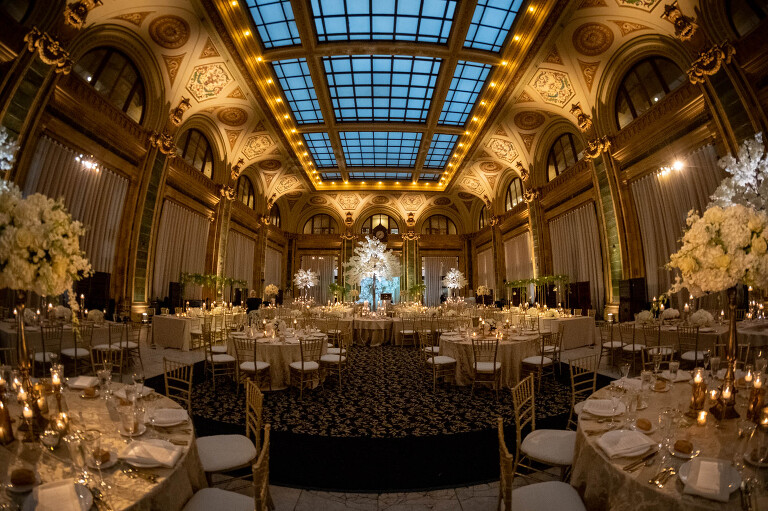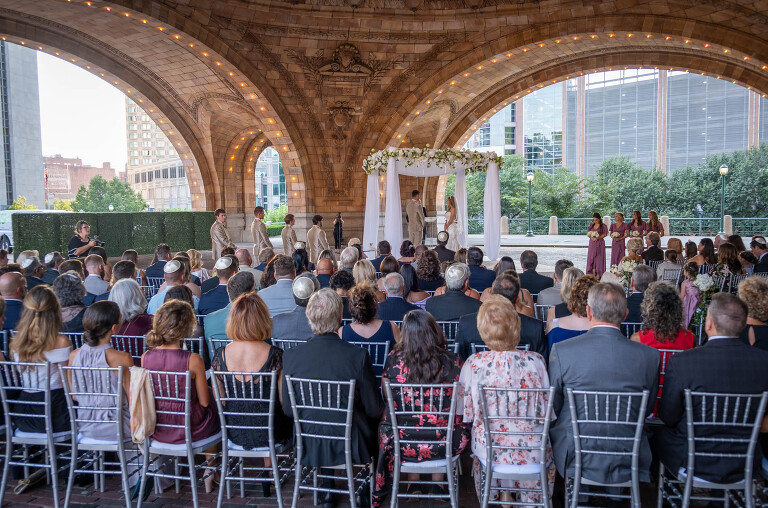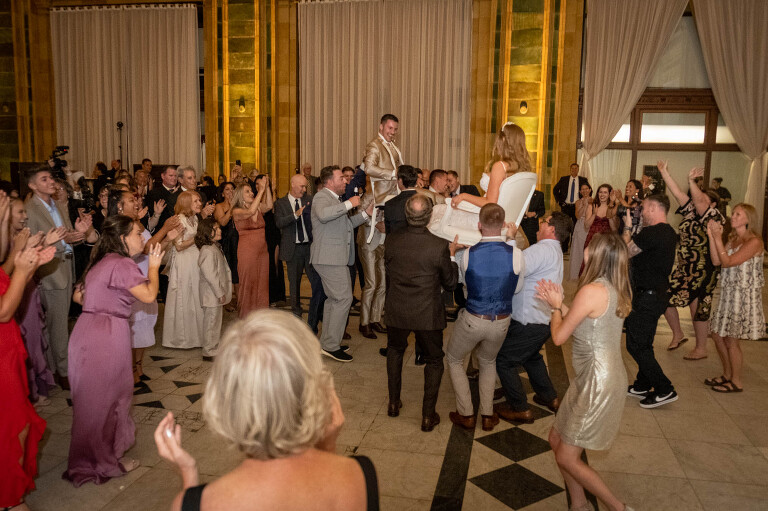 I love how Margaux used music to show Zach how important their relationship is to him and all of their guests. I also love that they will have a special song that is truly "their song" and belongs to no one else. I was just thrilled to be part of Margaux and Zach's wedding day and I know it's one I won't soon forget.