Details, details, details.  Every engaged couple tries to figure out how to make their wedding stand out without getting carried away.  This past Friday I was thoroughly impressed with Sarah Mastalski and Tim Stewart, as they used details in a fun and modern way at their reception at the Soldiers and Sailors Memorial Hall in Pittsburgh, PA.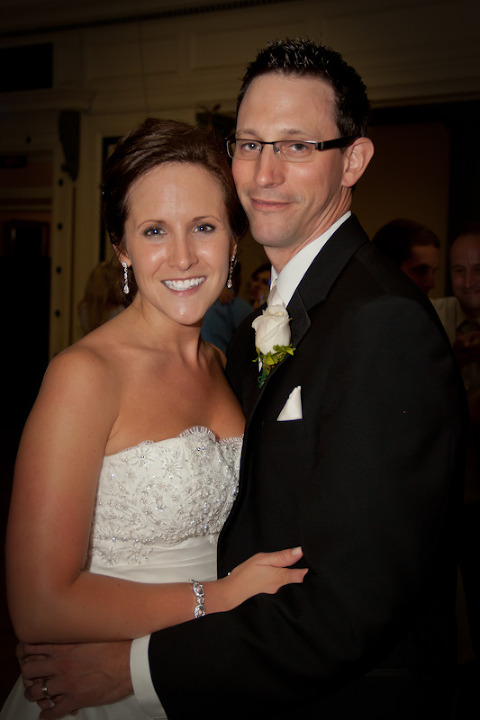 The graphic designer in me just couldn't help but be impressed with the way Sarah and Tim used their wedding colors of yellow and gray at the reception in such a stylish and unique way.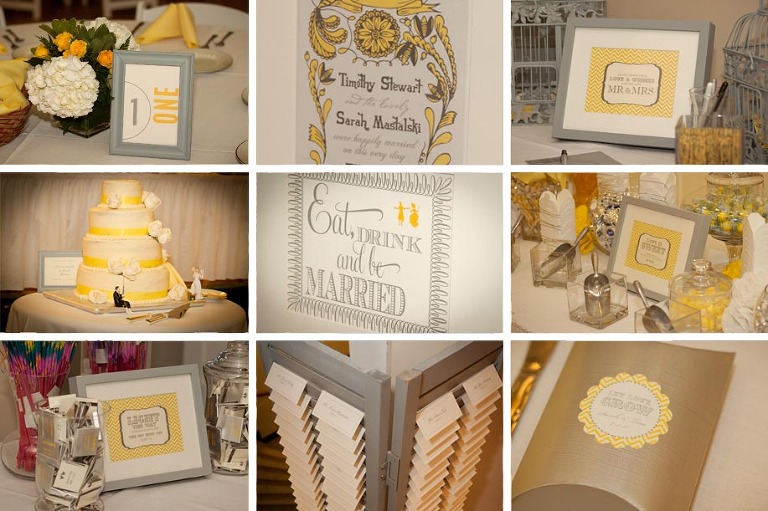 Sarah's cousin and Maid of Honor made the a one-of-a-kind cake that captured the bride and groom perfectly.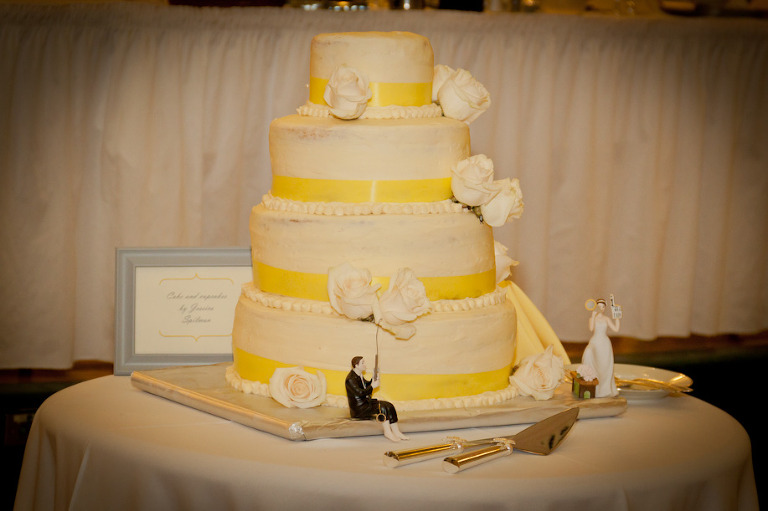 Sarah and I talked a bit during the week leading up to the wedding.  She had great song ideas that made preparing for the wedding fun for me as I was finding just the right songs to include in their playlist.

Sarah and Tim were so relaxed throughout the night, they were able to enjoy the special time with friends and family.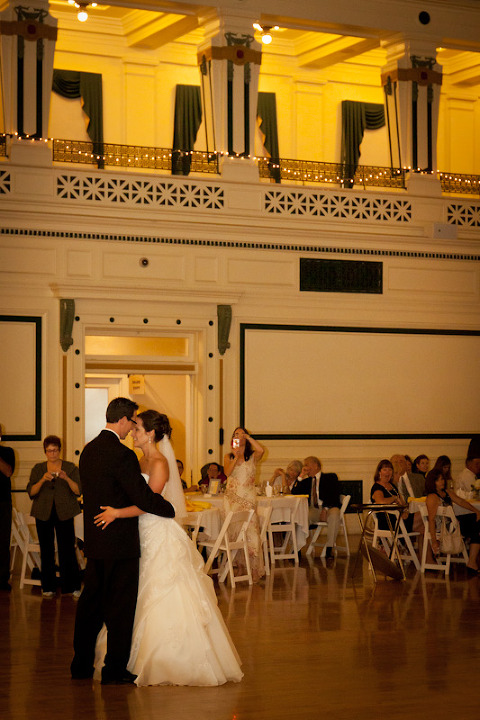 After the formal festivities there was tons of time for dancing, visiting and celebrating.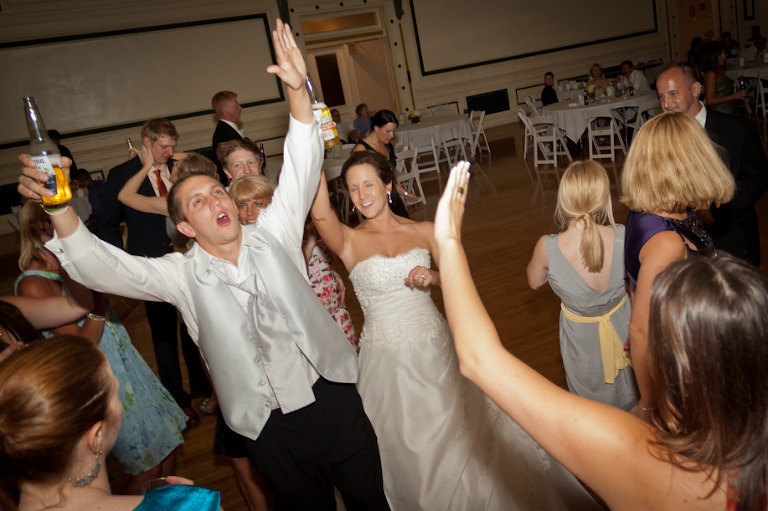 I have to say, Sarah's bridesmaids were so friendly and funny, they were on the dance floor all night long. (Sarah and Tim's wedding ceremony was held outside at Phipps Conservatory – short bridesmaids dresses for a hot July wedding was genius!)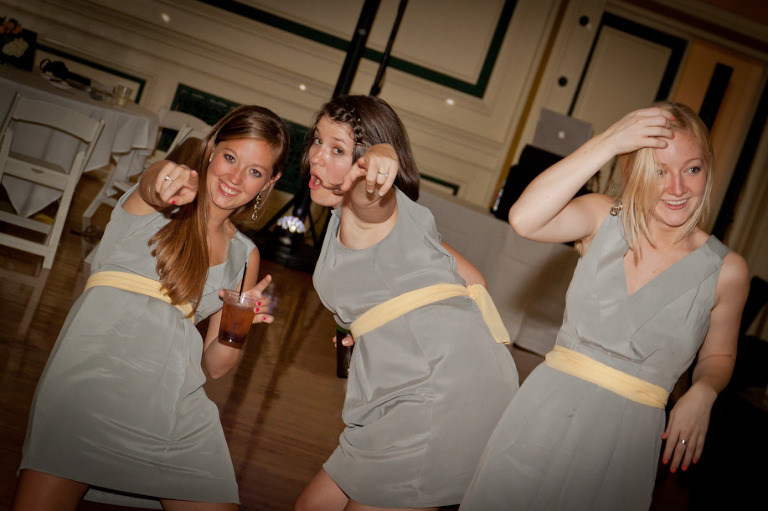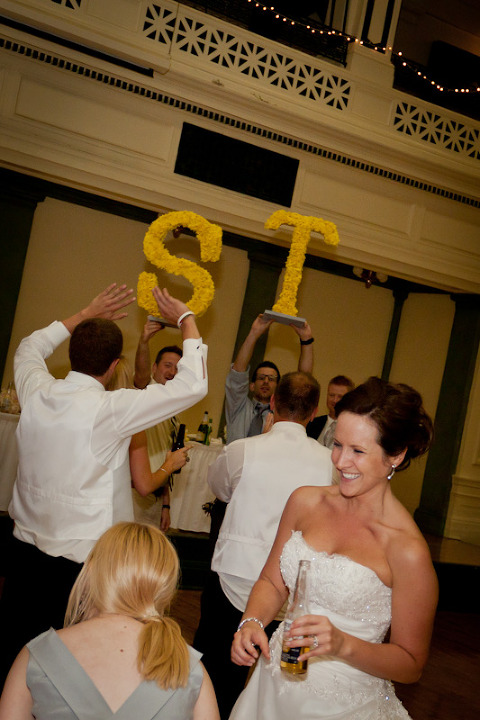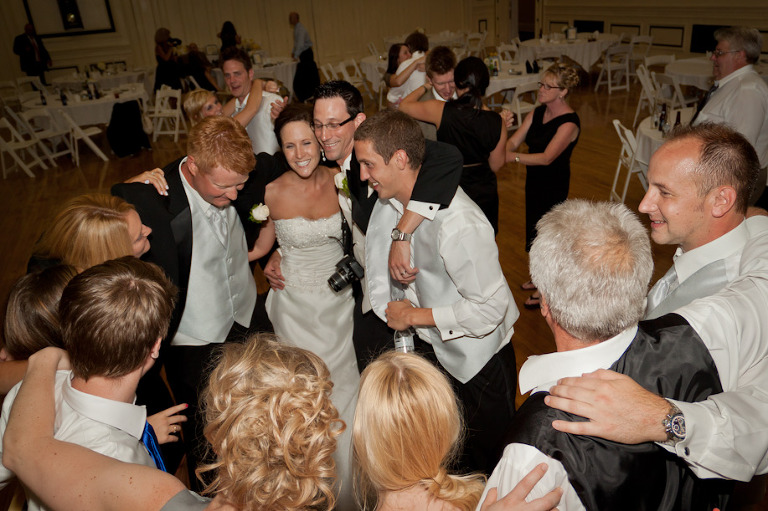 After the reception, the guests sent off the newlyweds with a sparkler farewell.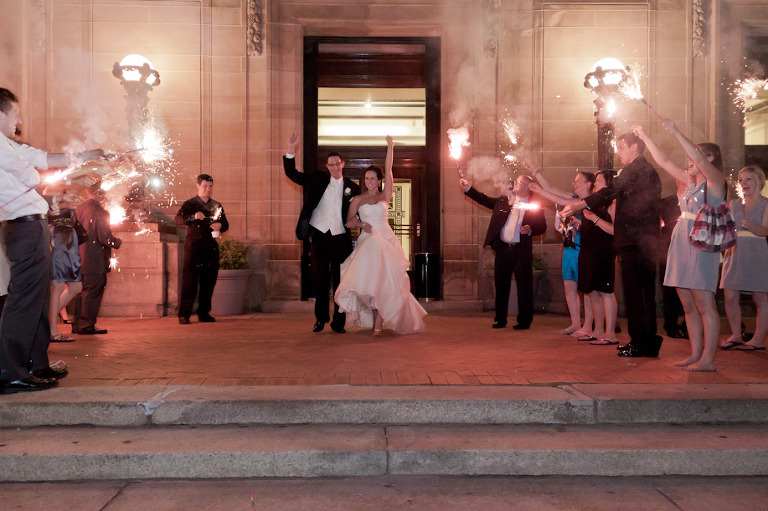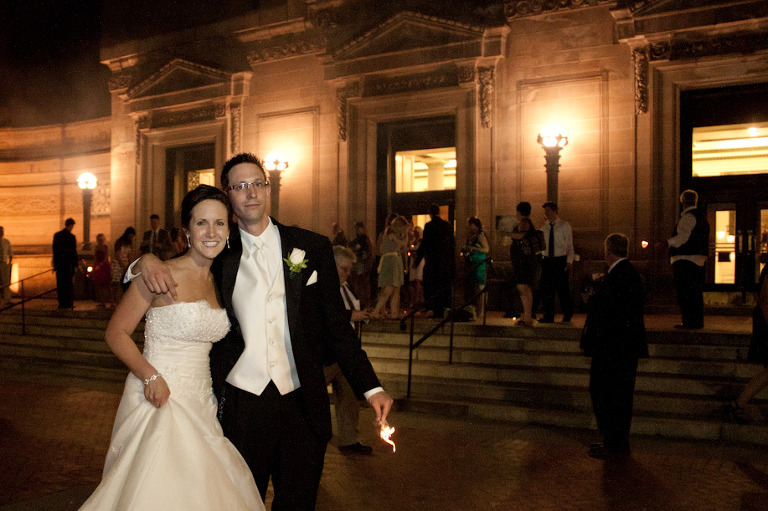 At the end of evening, both Sarah and Tim looked amazing, and were ready to head out to the after party.  Their wedding day had been as elegant, fun and stylish as they are. The newlyweds can now focus on the details for their honeymoon in Spain.