There's always a lot of talk about how quickly time will seem to pass on your wedding day.  This sensation happens not only because there is so much to do and so much to see, but also because you are surrounded by all of your favorite people.  The challenge is to enjoy every moment on a day you wish would never end.  Rylee and Adam certainly made the most of their big day as their guests joined them for an amazing reception at the Carnegie Museum Music Hall Foyer in Pittsburgh, PA.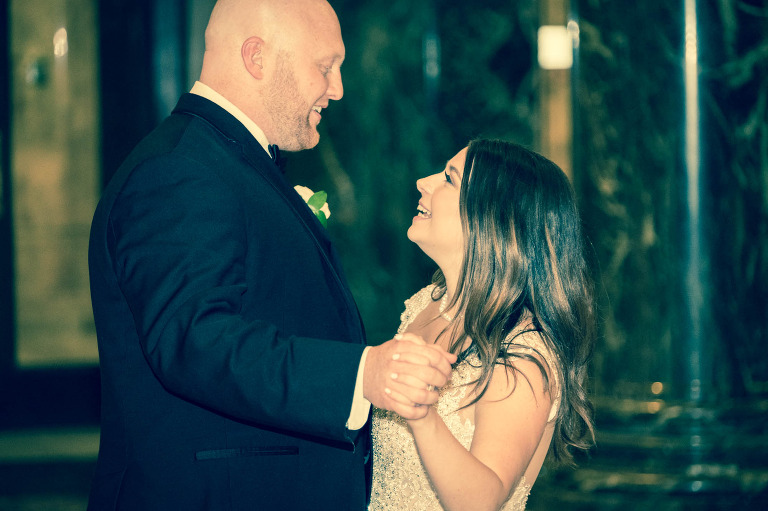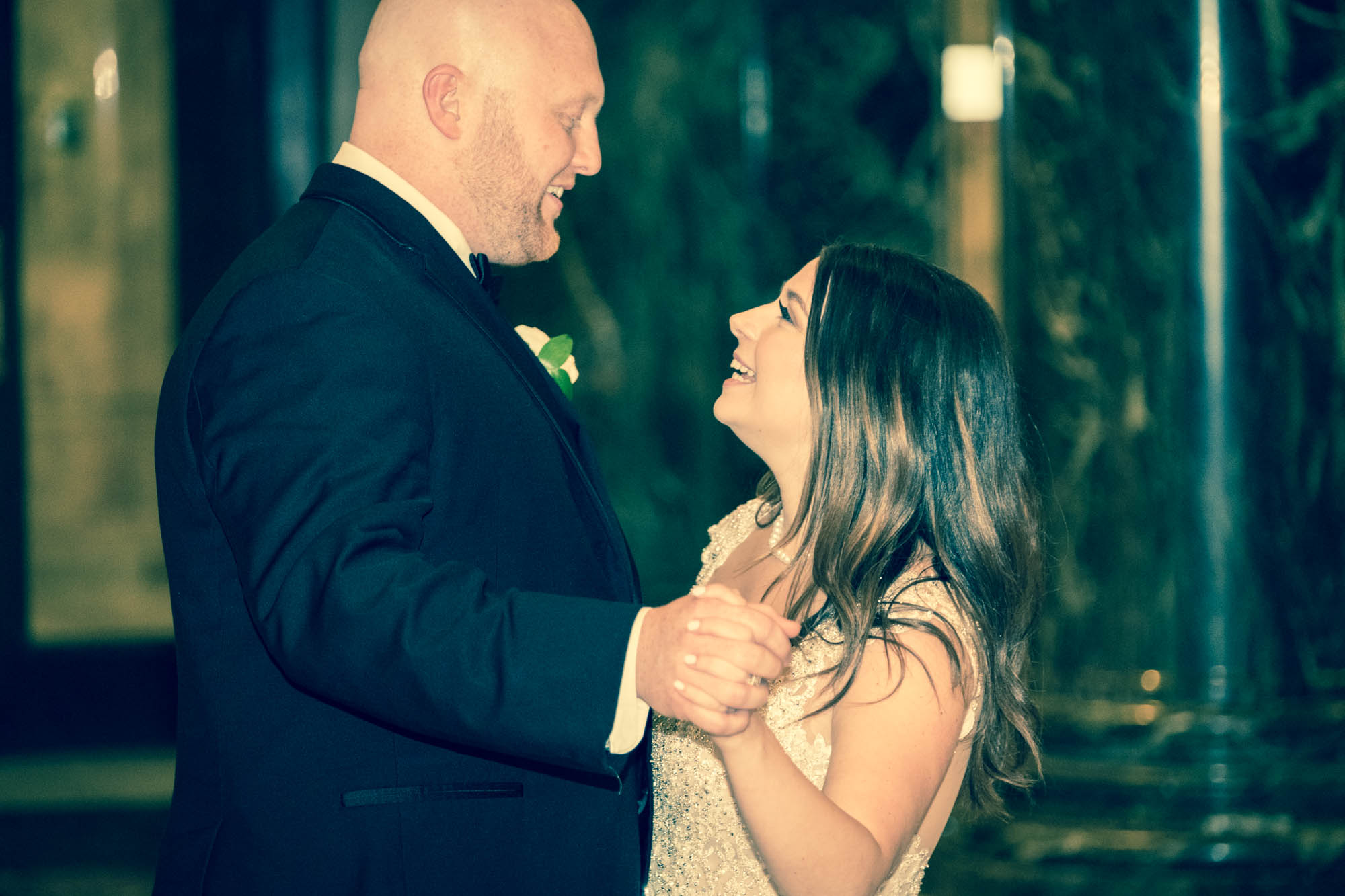 The museum always makes for an amazing reception venue.  Not only is the music hall one of the most beautiful places in Pittsburgh, their staff is always fantastically attentive and delivers top notch service throughout your event.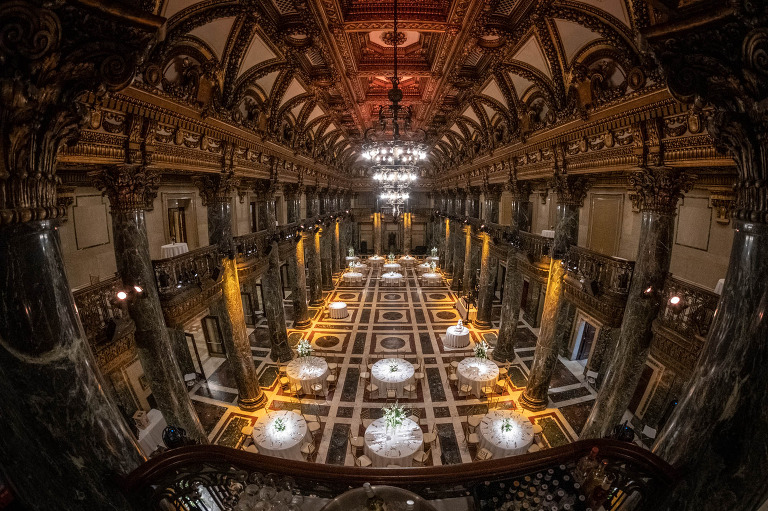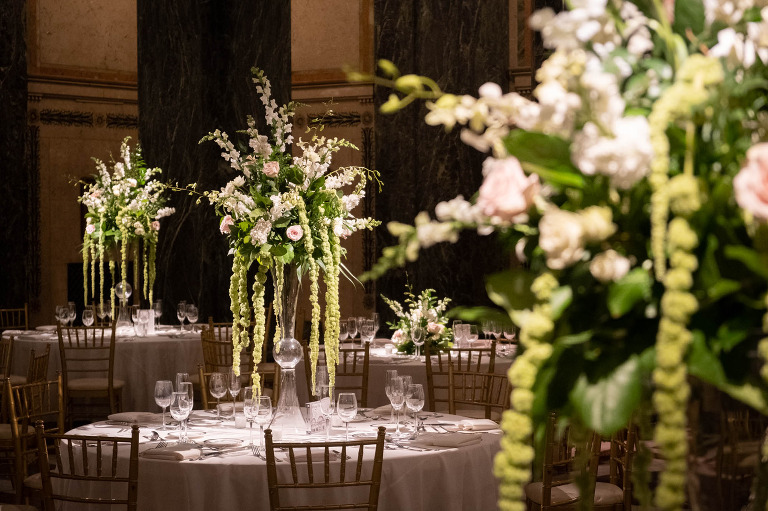 Rylee and Adam treated their guests to a fun-filled evening that started with their first dance and parent dances as guests had a terrific view from the balcony of the music hall foyer.  After a delicious meal everyone was quick to jump on the dance floor for an epic celebration.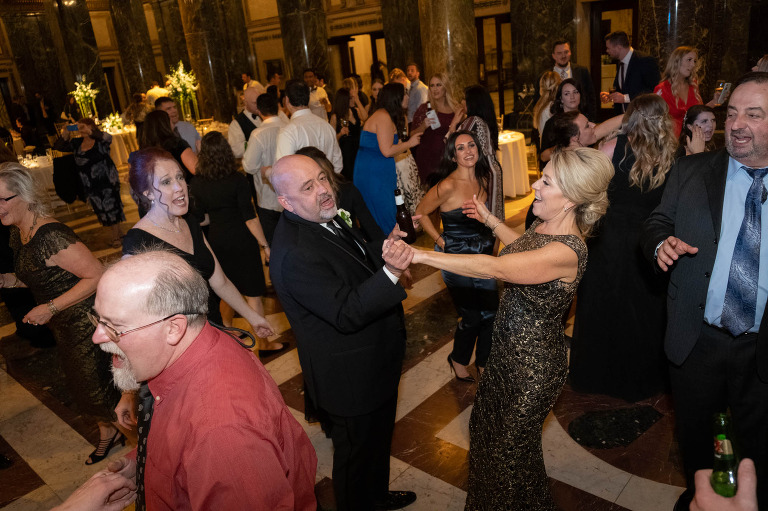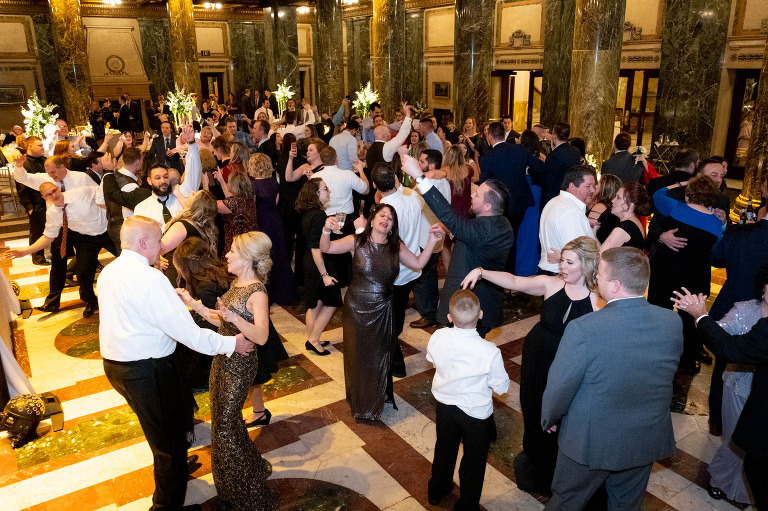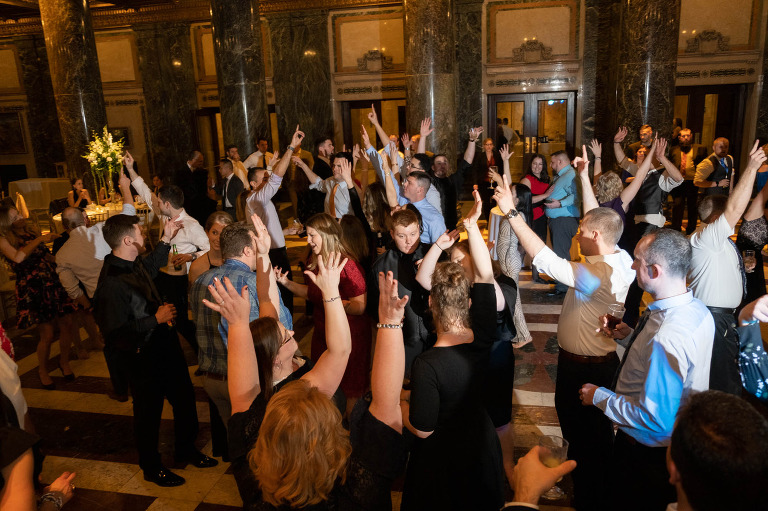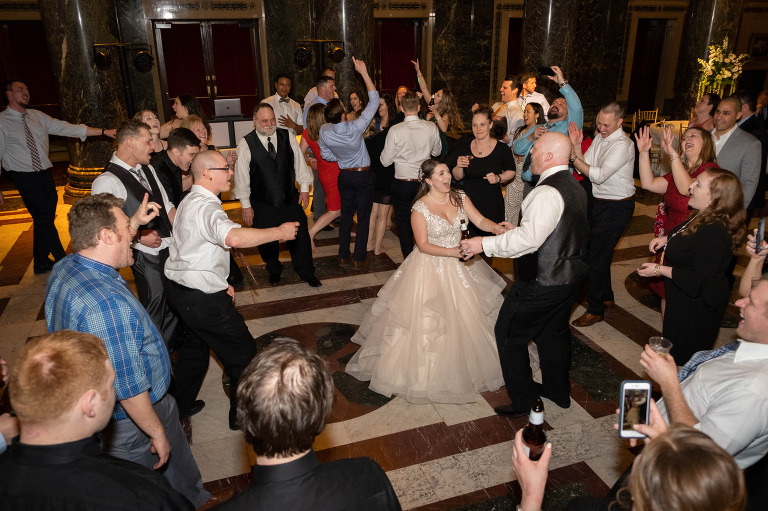 Rylee and Adam spent their evening visiting and dancing with friends and family that had traveled from all over to be part of their big day.  While I'm sure the day flew by for everyone, the newlyweds made the most of each unforgettable moment.  Hopefully time will slow down a bit for them as they head to the Bahamas for a well-deserved honeymoon.