Planning a wedding can be stressful, tiring, and downright frustrating.  Jaimie and Pete didn't seem to be bothered by any of those things and were calm and relaxed while preparing and enjoying their fun-filled day held at the elegant Chestnut Ridge Golf Resort in Blairsville, PA.
The outdoor pavilion provided a wonderful spot for them to exchange their vows.  Even though the day had started with a little snow, the weather warmed up so guests could enjoy a fantastic, clear day.  Afterwards guests were invited to the ballroom, which was beautifully decorated.  I was happy I could provide the purple uplighting which made things look even better.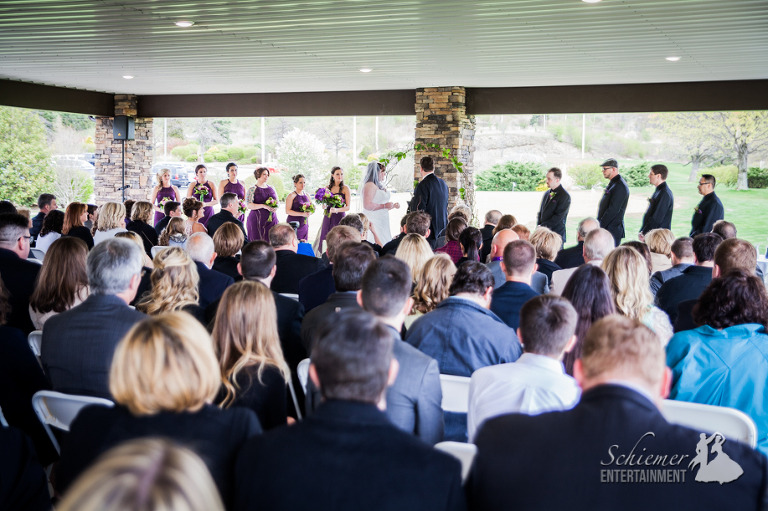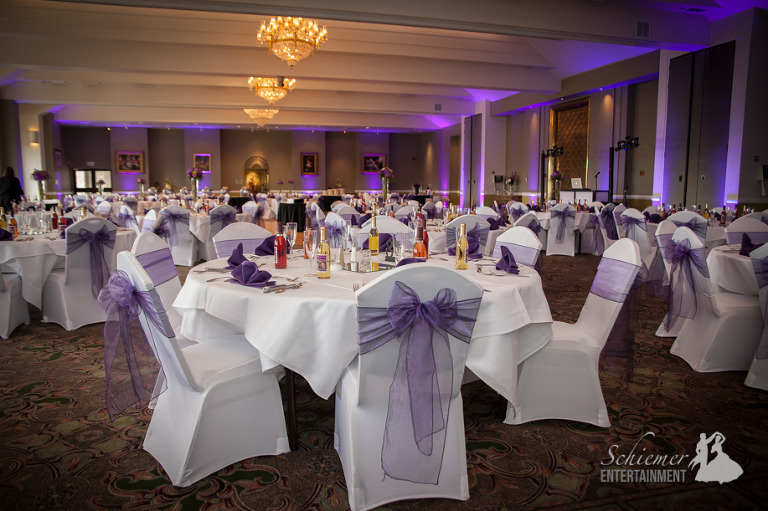 The day was filled with special touches and memorable moments.  When it was time to start dancing, everyone was quick to join in the celebration.  The dance floor remained the place to be for almost 4 hours!  Jaimie and Pete's great, relaxed attitude allowed them to focus on enjoying this once-in-a-lifetime occasion, and to create memories that will last forever.