Music has an incredible way of bringing people together and creating unforgettable moments, and Erin and MJ understood this perfectly. Their wedding day at the breathtaking Gardens of Stonebridge in Ambridge, PA was a true celebration of music, filled with an incredible variety of songs that resonated with everyone in attendance.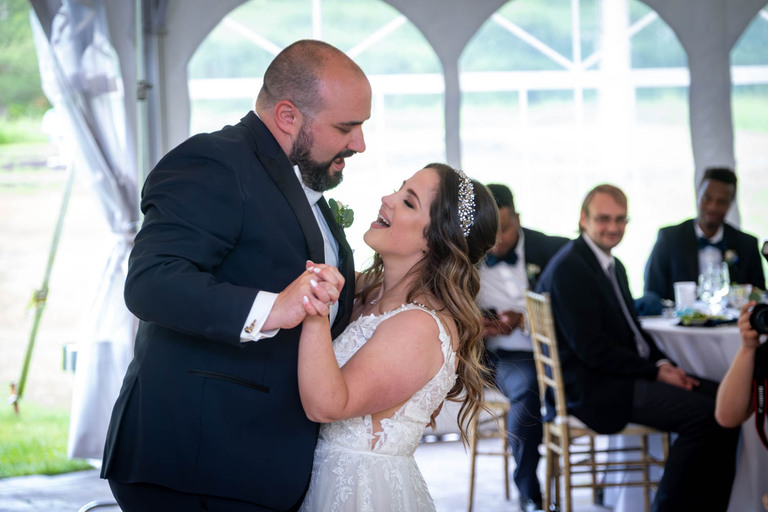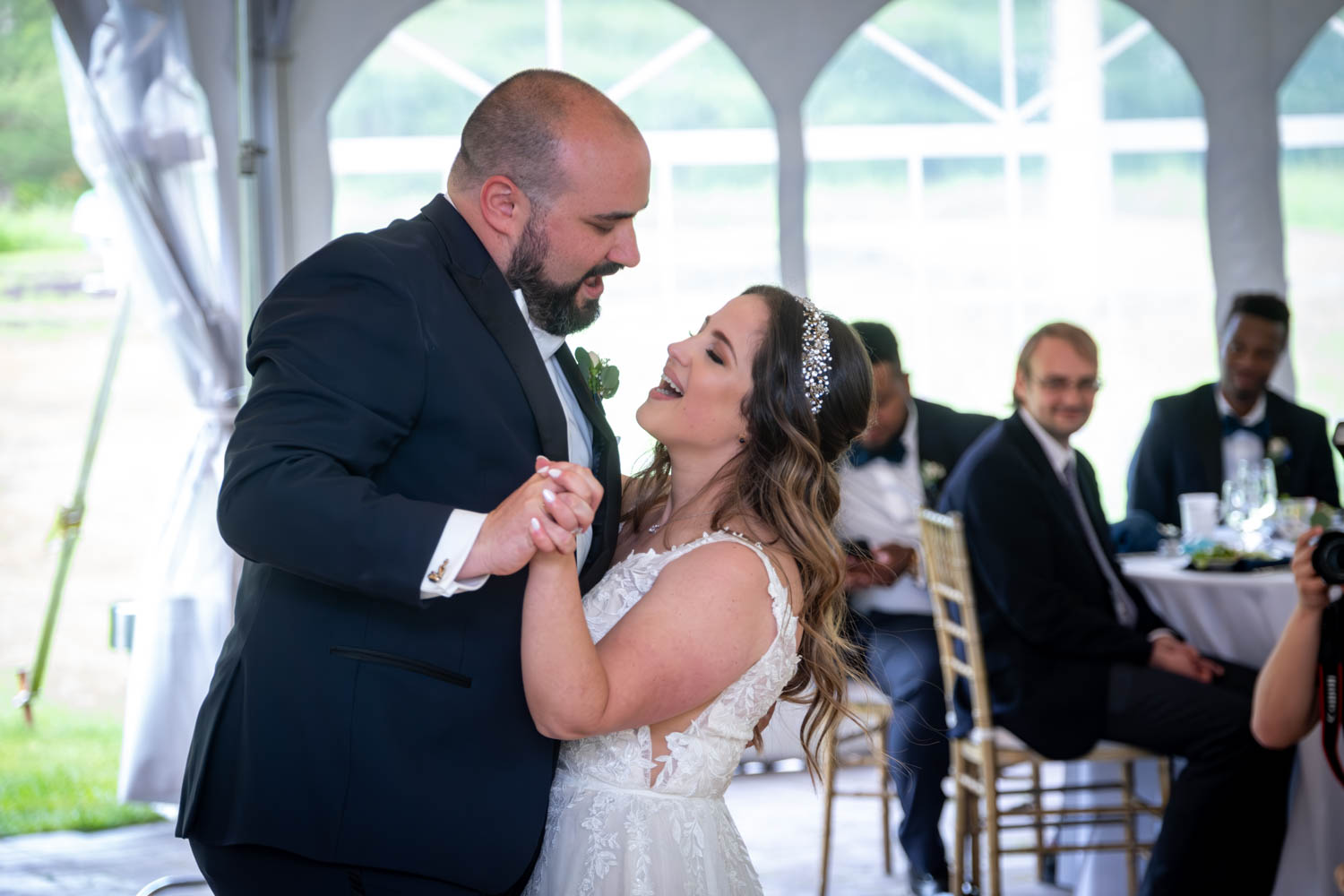 From the early moments of the day, it was clear that Erin and MJ had put a lot of thought into crafting a playlist that would be a perfect match for their cherished friends and family. The ceremony was accompanied by melodies that set a romantic and elegant tone.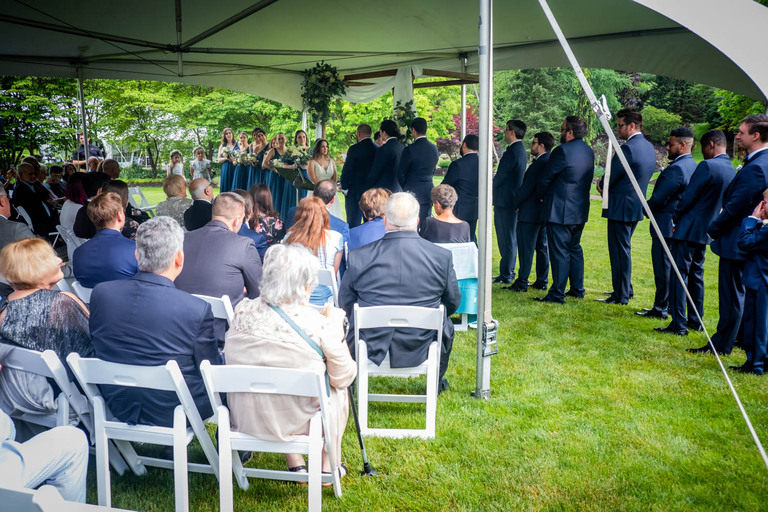 As the day progressed, the reception tent came alive with an electrifying atmosphere. The cocktail hour pulsated with upbeat club beats and during dinner, the timeless jazz classics created an ambiance of elegance and refinement.
But it was the dance party that truly stole the show. The playlist spanned the decades, bringing back memories and inviting guests of all ages to hit the dance floor. From the infectious hits of the 2000s to the great tunes of the 70s and 80s, everyone found a song to dance and sing along to. And let's not forget the epic Hora, where laughter and smiles filled the air as everyone joined in the spirited celebration.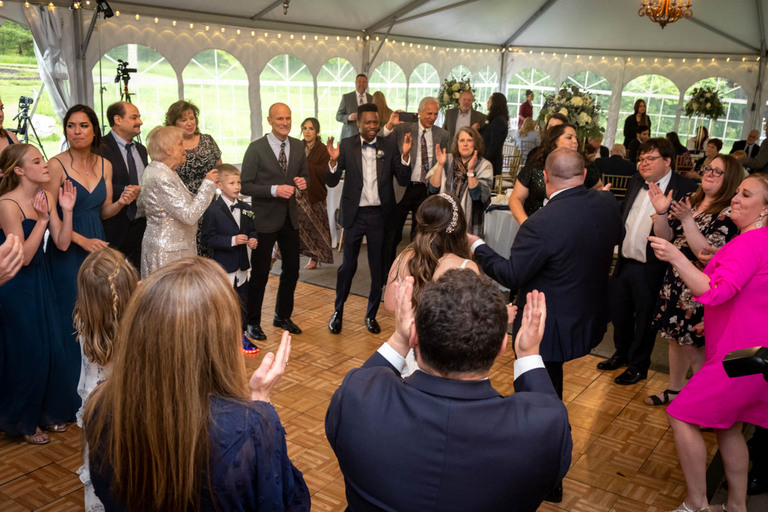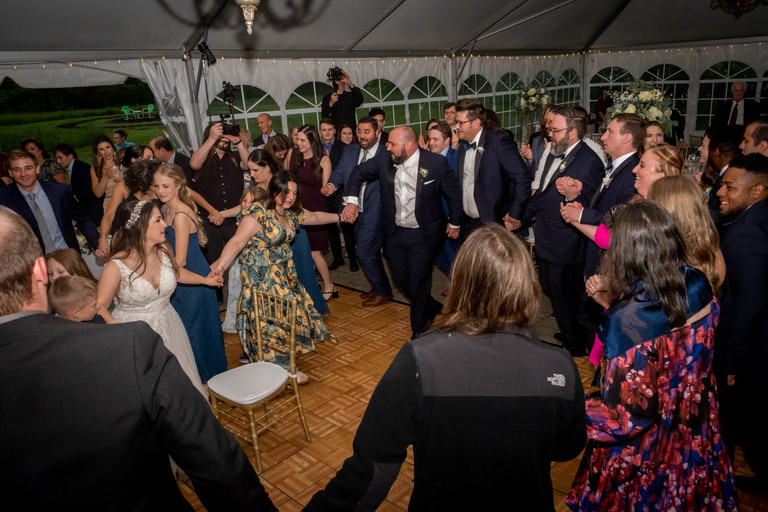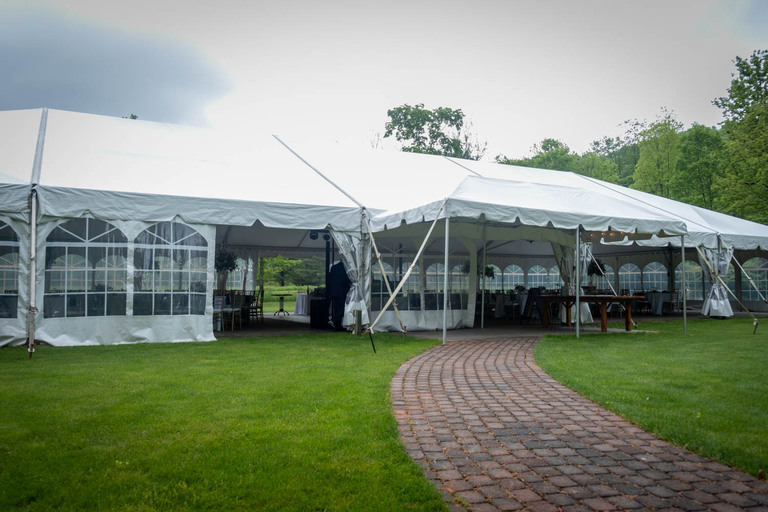 Erin and MJ's wedding was more than just a party—it was a heartfelt gathering of loved ones, sharing in the joy of their special day. The love and excitement emanating from their guests were a true testament to the genuine connection they had with Erin and MJ. As Erin and MJ embark on this new chapter, I have no doubt that they will continue to create their amazing soundtrack together.