Your wedding day is the one time in your life when you really have an opportunity to share a bit of yourself with all of your closest family and friends.  I encourage every couple to embrace this fact, and make their reception truly reflect their personalities.  When I arrived at the wedding reception of Lynne Finnerty and Steven Derr at the Pittsburgh Airport Marriott, it was clear that they had planned for a reception that would truly be one-of-a-kind.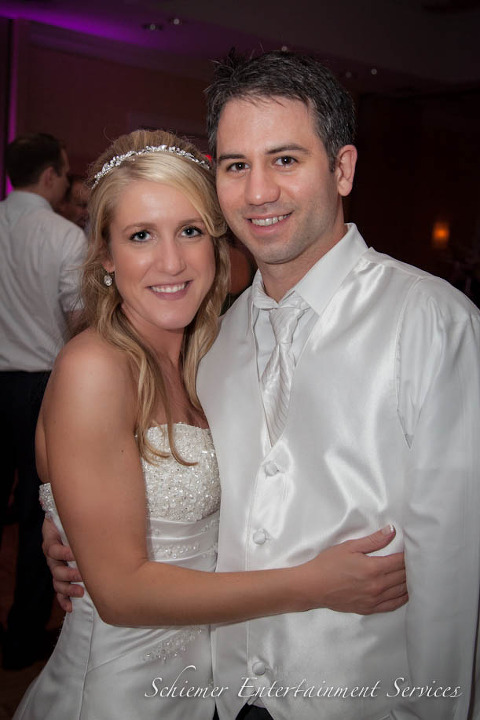 The Grand Ballroom at the Marriott was lit beautifully in purple uplighting.  Lynne and Steve are such a fun couple, they included custom made table numbers featuring photos of themselves.  They also had Mario and Princess Peach on top of their wedding cake!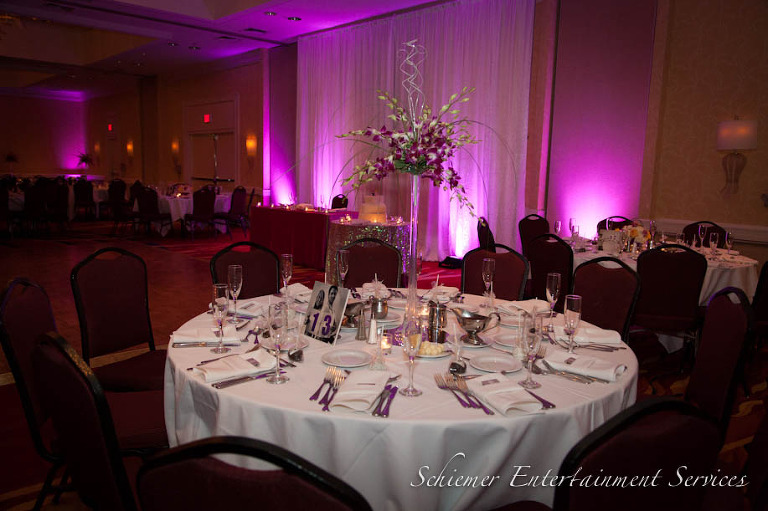 For the music, they chose a great mix for cocktails and dinner which featured a wide variety of different styles and artists.  When it was time to dance, their friends and family enjoyed music from today's artists mixed in with a few classic wedding favorites.

Lynne and Steve have such a clear connection to each other, and their energy is contagious.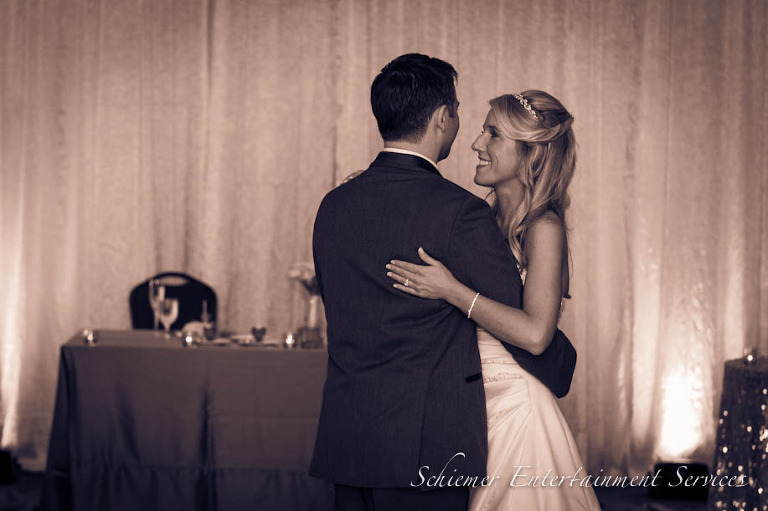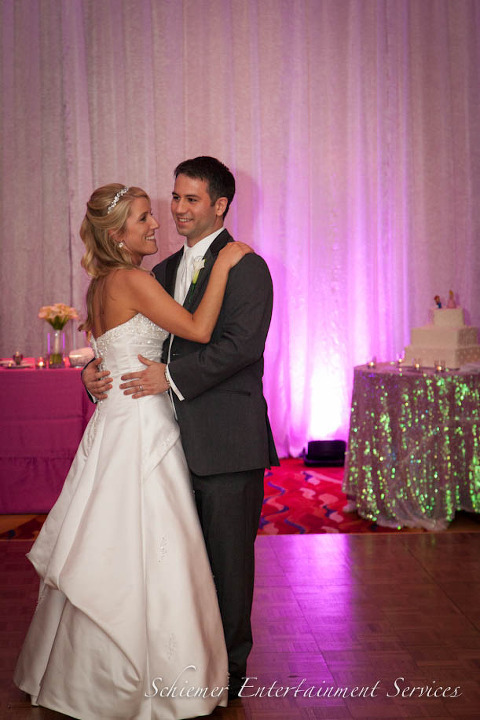 When it was time to dance, no one was shy about jumping up and starting the celebration!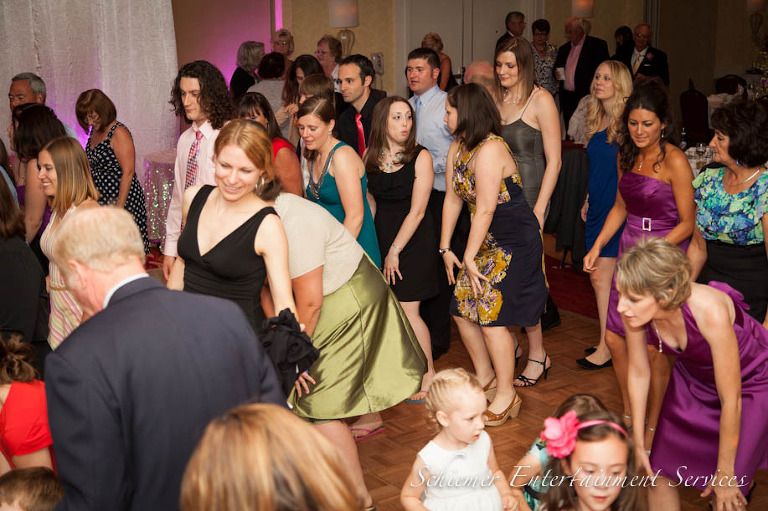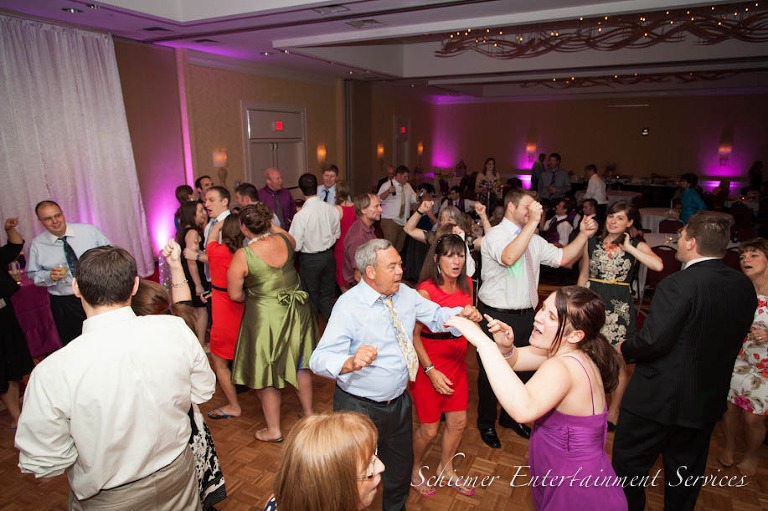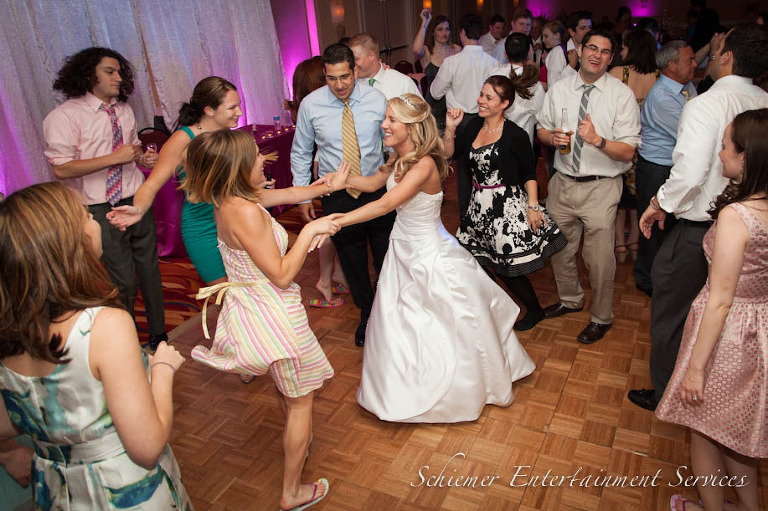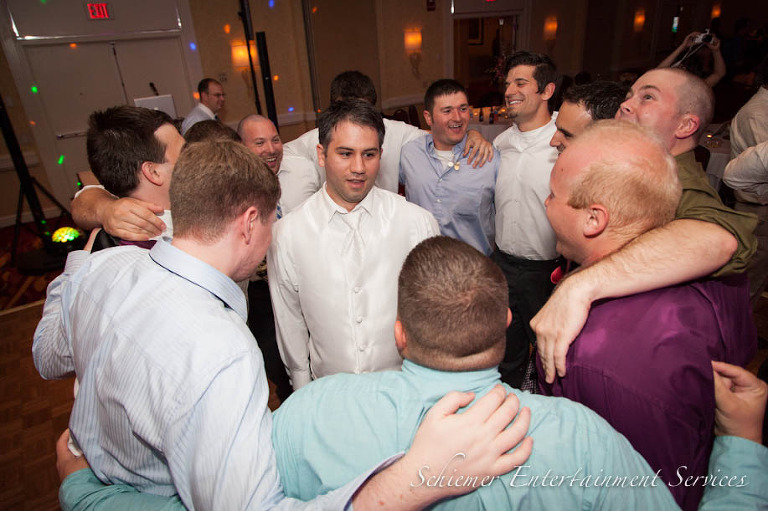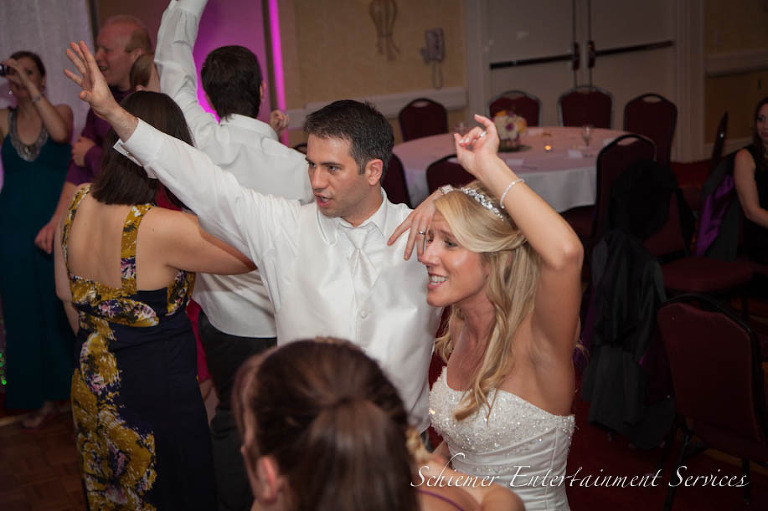 I try to help make each couple's celebration match their personal style.  I had a blast working with Lynne and Steve since their main focus was to create a day they knew would be fun for all of the guests.  The newlyweds are now off to Jamaica for their honeymoon.