The end of the wedding season always makes me a little sad, because I feel blessed to play such an important part of my clients' most special day.  I am so glad that my final wedding of 2009 was a large and wild celebration!  This past Saturday I was the DJ at the reception of Amanda Mackin and Dennis Schwartzmiller at the SNPJ in Imperial, PA.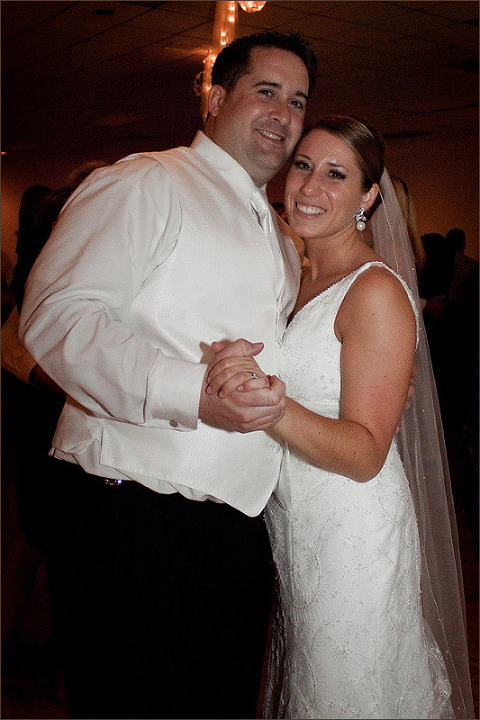 During the planning stage, Amanda and Dennis were most concerned about making sure that everything was fun and easy for their guests to enjoy.  Their cake topper was super cute!
Amanda and Dennis gave me some amazing song choices for cocktails and dinner.  Cocktail hour featured a great variety of fun songs from the 50's and 60's that set the tone for the rest of the evening.  Once the dinner started, they left the music choices open to whatever kept the dance floor going.
Every one of the guests was ready to celebrate when the dance music started.  The floor was packed all evening long!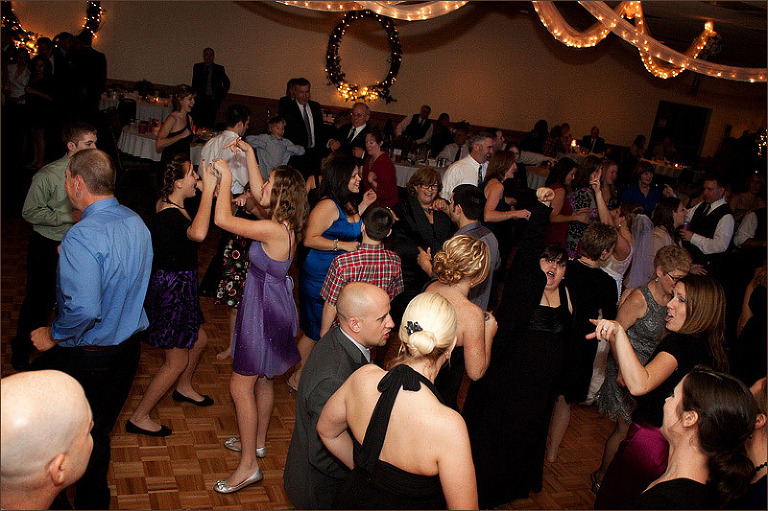 Amanda's mother, Grace, danced all night to everything from the Temptations to Pitbull!  She was so much fun!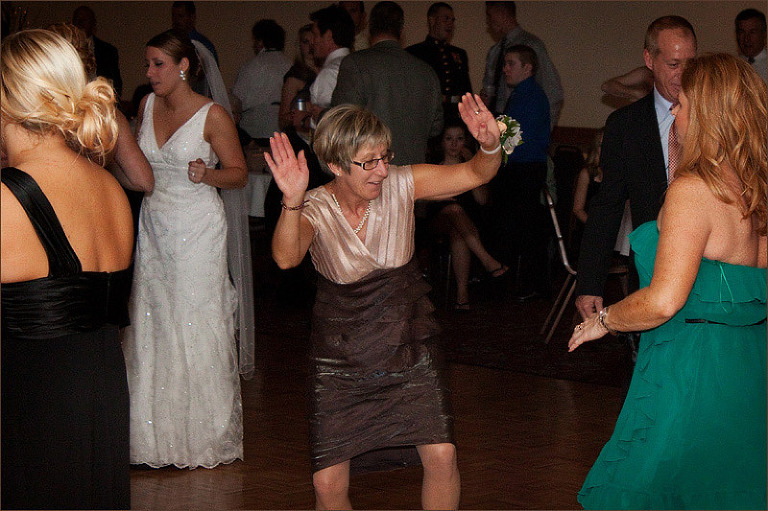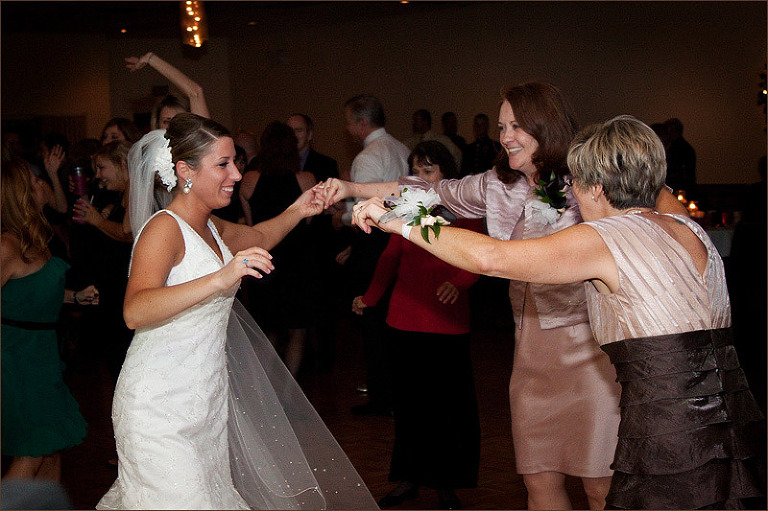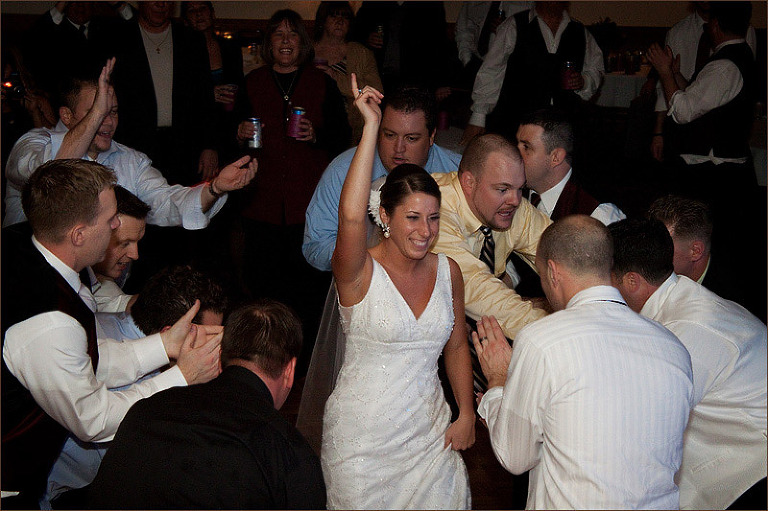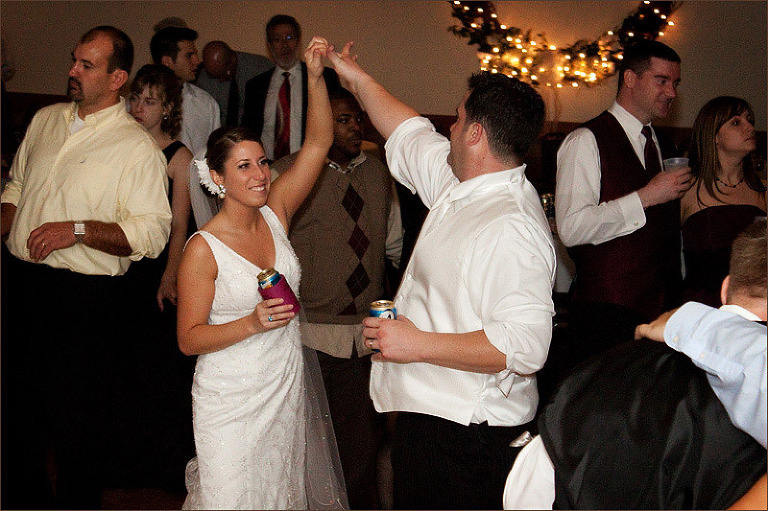 Amanda and Dennis surrounded themselves with their favorite people and took the time to consider what would make everyone have a great time.  The over 250 guests had a total blast.  At the end of the evening everyone was still going strong, and probably would have continued dancing til dawn.  The newlyweds are now off to a well deserved, and probably well needed honeymoon!