It's fun when couples include special touches or details into the decorations at their reception.  I was excited to learn that Sarah and Matt got engaged at Disney World.  I was even more excited that they included a few Disney details at their elegant wedding celebration at Twelve Oaks Mansion in Mars, PA.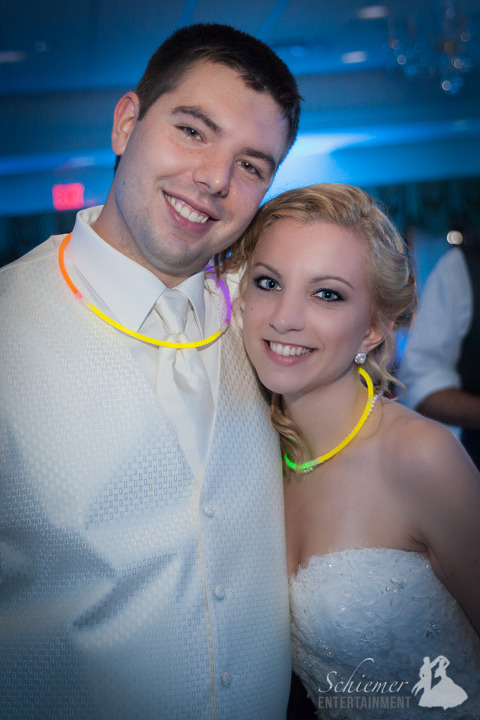 Twelve Oaks Mansion is one of my favorite places to do uplighting, it looked amazing in both light orange (dinner), and blue (dancing).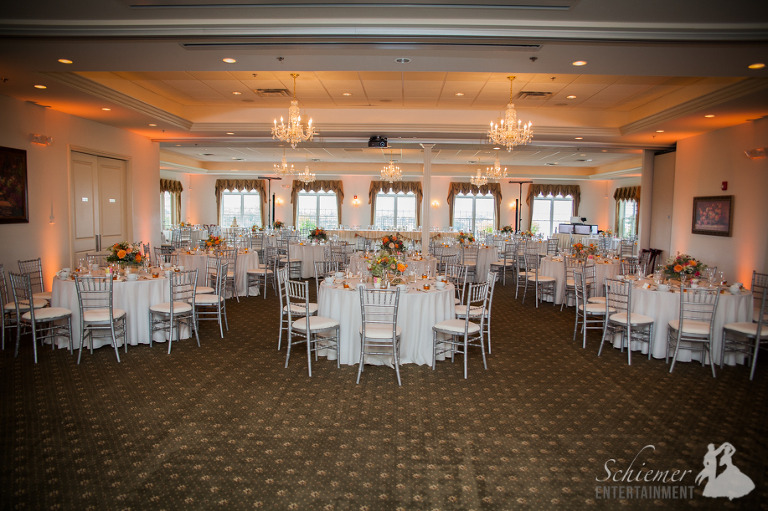 Sarah and Matt's "Guest Book" was actually magnetic stars for guests to write wishes to the newlyweds.  My favorite detail was their Mickey and Minnie cake topper!  So cool.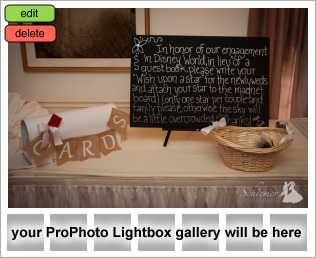 I had been told that the wedding guests would be excited to dance, and they definitely came to celebrate.  Thankfully they had already chosen to extend the evening since we needed every minute to keep the party going.  When the night came to an end, guests still didn't want to leave.  I'm confident that Sarah and Matt truly will have a Happily Ever After.