I am still buzzing with excitement after being a part of Melissa and Michael's unforgettable wedding reception at The Pennsylvanian in downtown Pittsburgh, PA. From the moment I walked into the Grand Hall, I could sense that this was going to be a celebration to remember. The classic elegance of the venue was the perfect backdrop for the joyous atmosphere that would fill the room.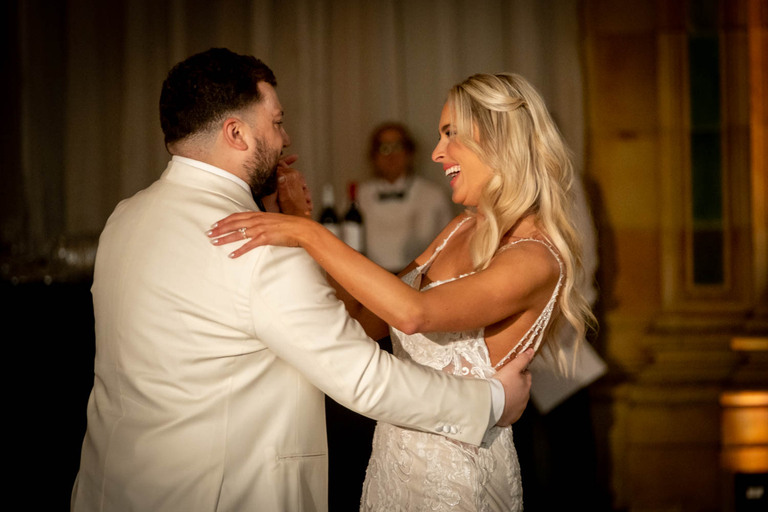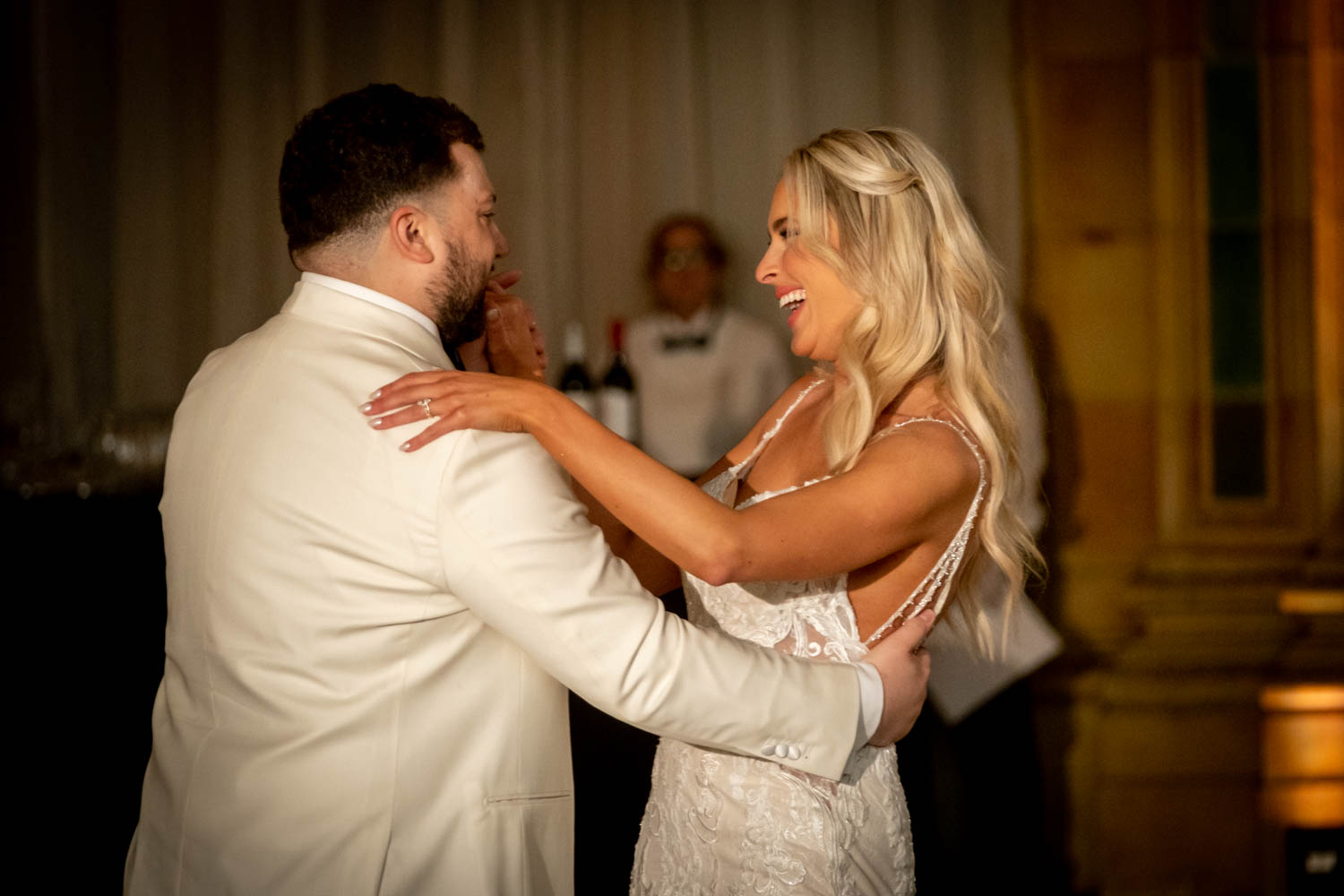 It was evident that Melissa and Michael put in a tremendous amount of effort to plan a memorable celebration, from the smallest details to the grandest gestures. The evening was a true testament to the importance of creating a well-orchestrated reception that will be cherished and talked about for years to come.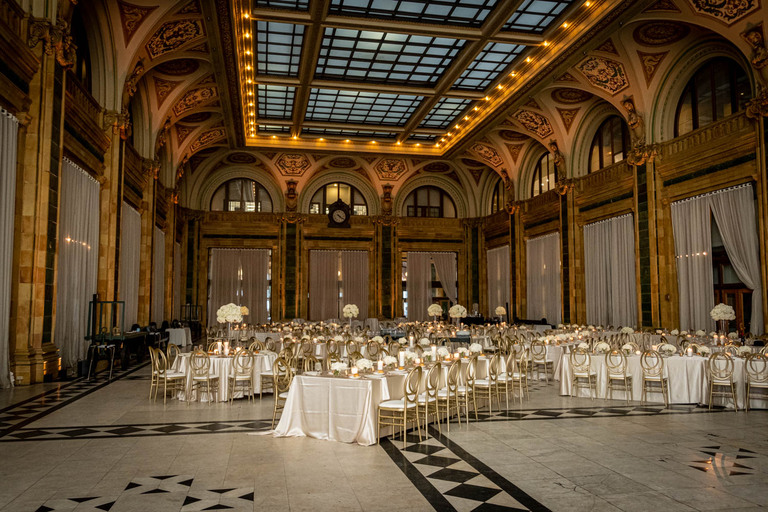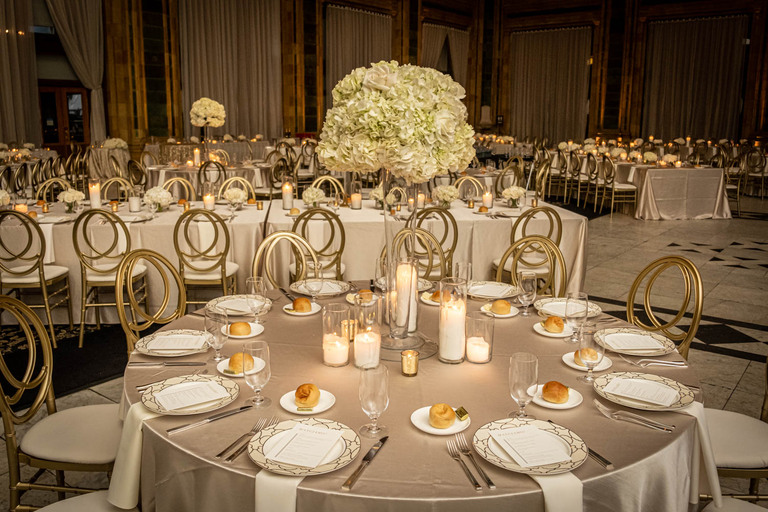 One of the most memorable moments of the evening was when the newlyweds made a stunning mid-celebration entrance, revealing Melissa's breathtaking and super-fun reception dress. The crowd erupted with excitement as the happy couple ceremoniously poured champagne down a magnificent glass tower, igniting the party.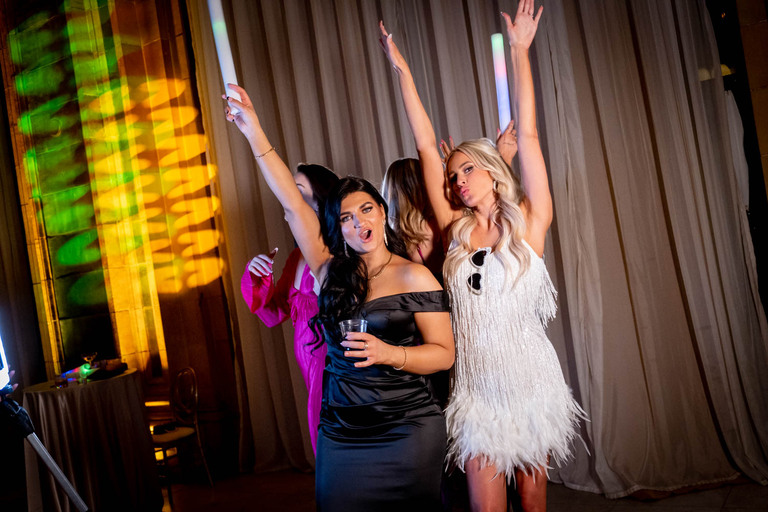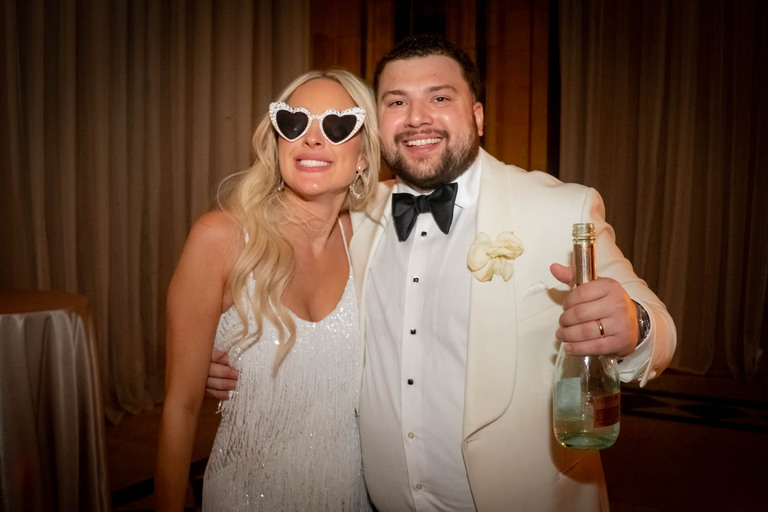 The guests joined in on the fun, creating magical moments on the dance floor and at the 360 Photo Booth as they enjoyed delectable food, including delicious cannoli stations, as they danced the night away to great music. The energy in the room was contagious, and everyone was having a blast. I am grateful to have played a small role in Melissa and Michael's special day. Congratulations to the happy couple and here's to a lifetime of love and happiness!