Some weddings are just built for fun and celebration, and it all starts with a couple ready to party with their guests. Megan and Brandon were the epitome of an upbeat, fun-loving pair, setting the stage for an unforgettable reception held at the Pittsburgh Airport Marriott in Moon Township.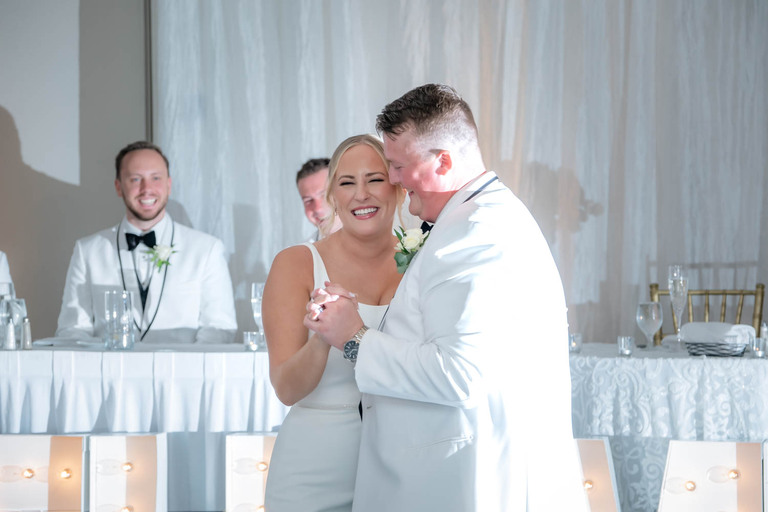 As guests entered the ballroom, they were met with an epic "Mr. & Mrs. Thompson" sign, a clear reflection of the newlyweds' excitement to begin this new chapter in their lives. The presence of their dog Finn, cleverly incorporated into various signs throughout the venue, added an element of fun and whimsy to the night.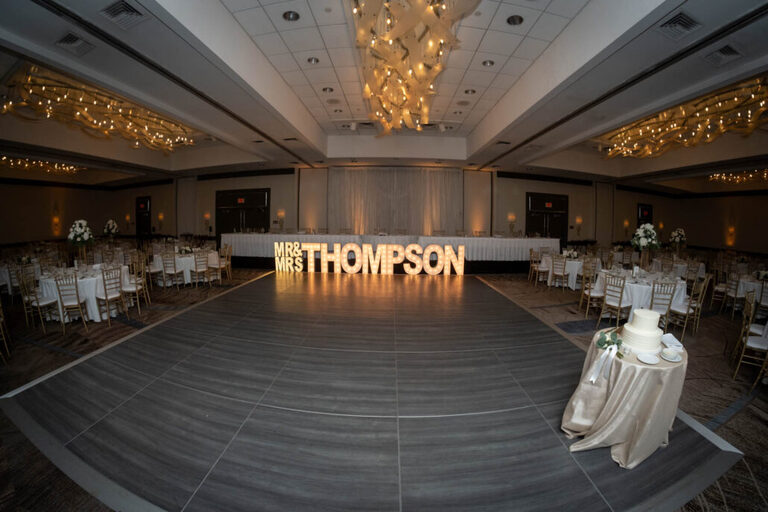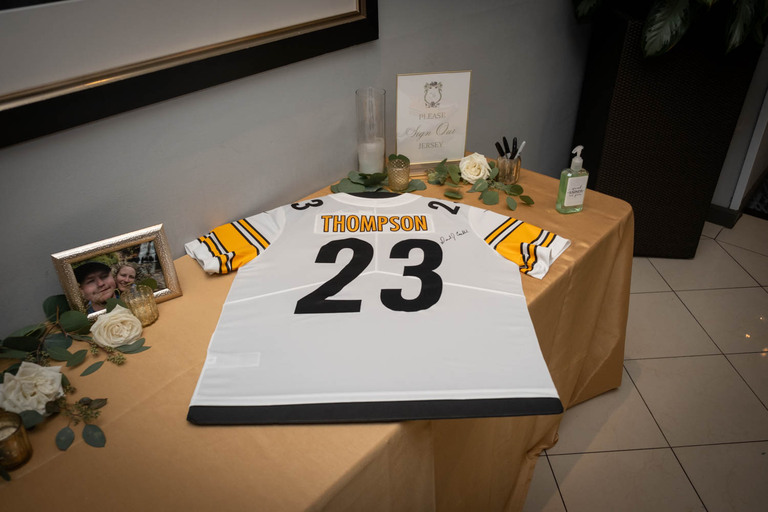 I had the pleasure of DJing Megan's brother's wedding back in 2019, and I knew that this family knew how to have a good time. The dance floor was packed the moment the celebration kicked off, and the energy was simply infectious.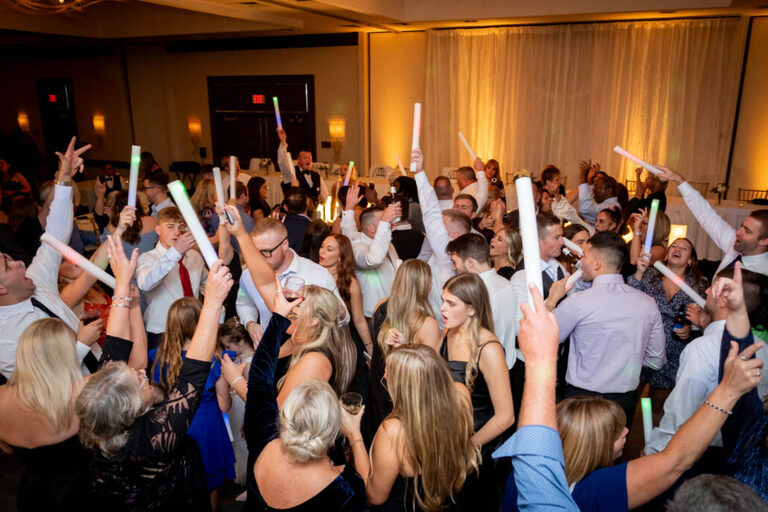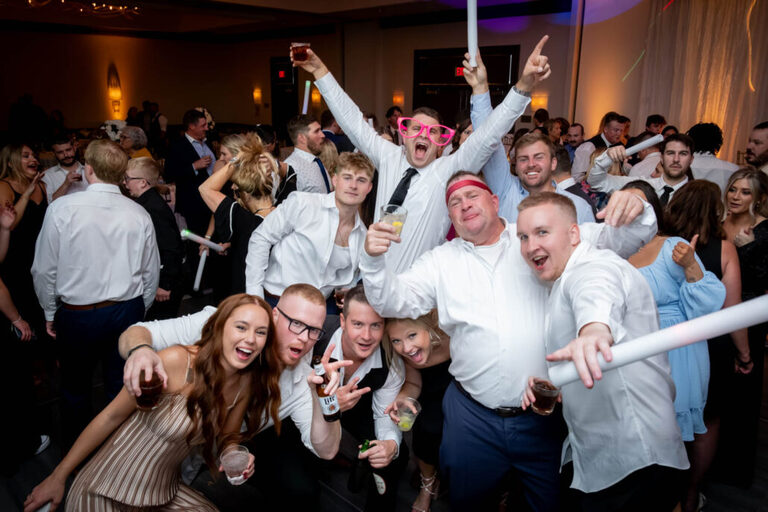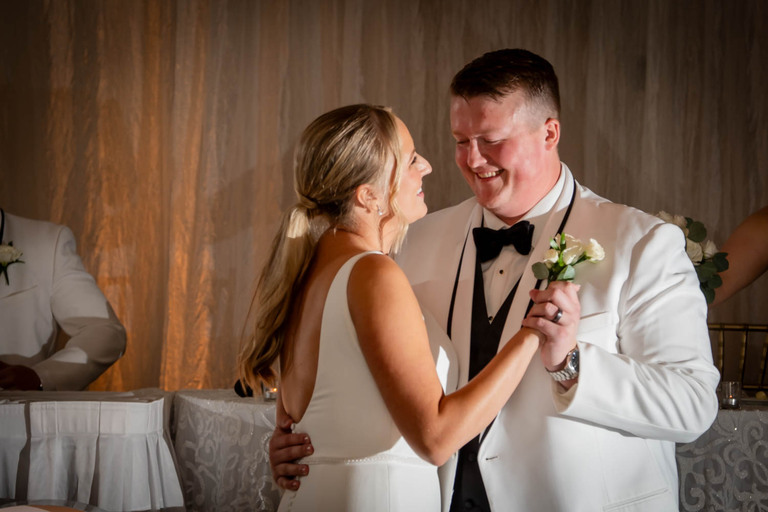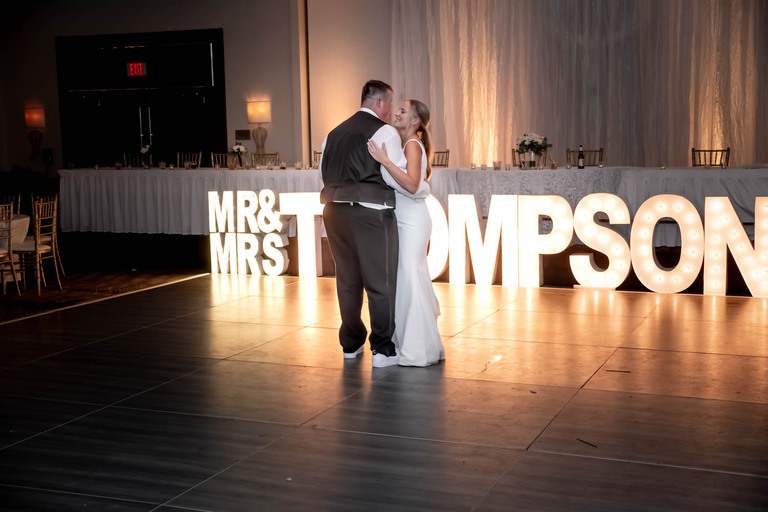 Megan and Brandon gave me the creative freedom to keep the dance floor alive, and the playlist spanned a wide variety of music genres to cater to all their guests. The night seemed to fly by, but thankfully, the party continued in the hotel lobby once the newlyweds had one last dance in the empty ballroom. Working with Megan and Brandon was an absolute thrill, and their enthusiasm and fun-loving nature transformed their reception into a night to remember.