Amidst the sea of wedding advice, one timeless piece stands out – spend time together on your wedding day. The sentiment is simple, yet its impact is profound. Kelly and Tim epitomized this on their special day, hosted at the historic and exquisite Pennsylvanian in the heart of Downtown Pittsburgh.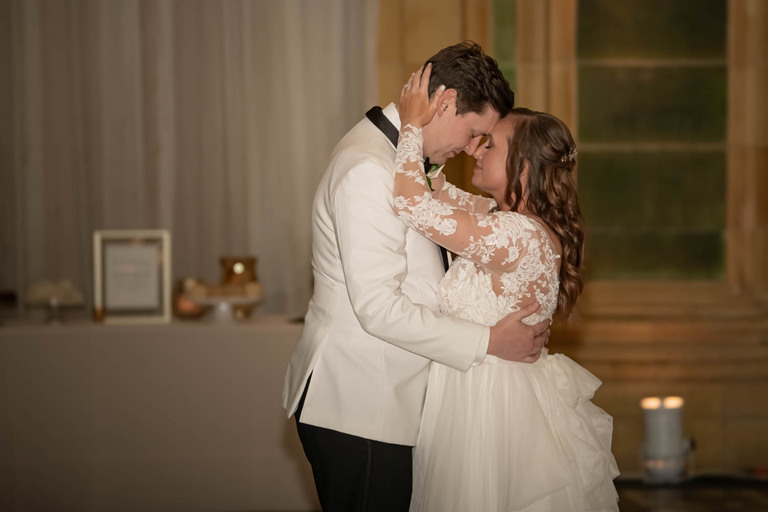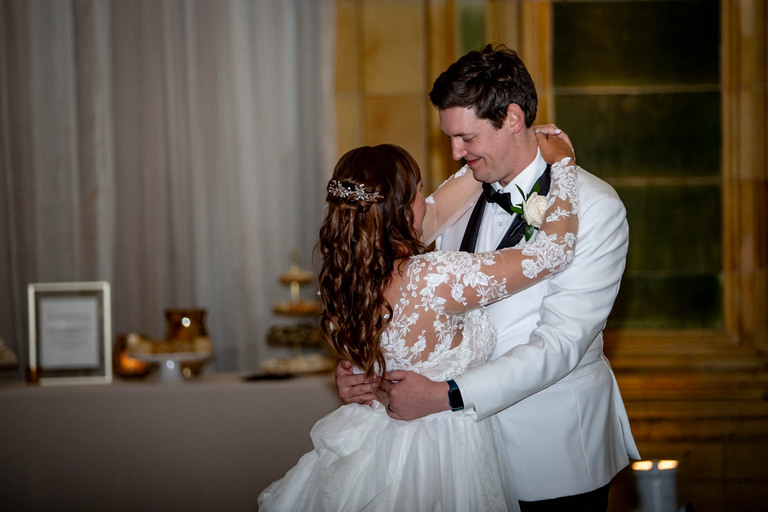 Their journey started with a beautiful ceremony and cocktail reception within the Pennsylvanian's elegant rotunda. As the day unfolded, guests were led into the magnificently adorned Grand Hall, greeted by thoughtful details like champagne glasses denoting their table assignments.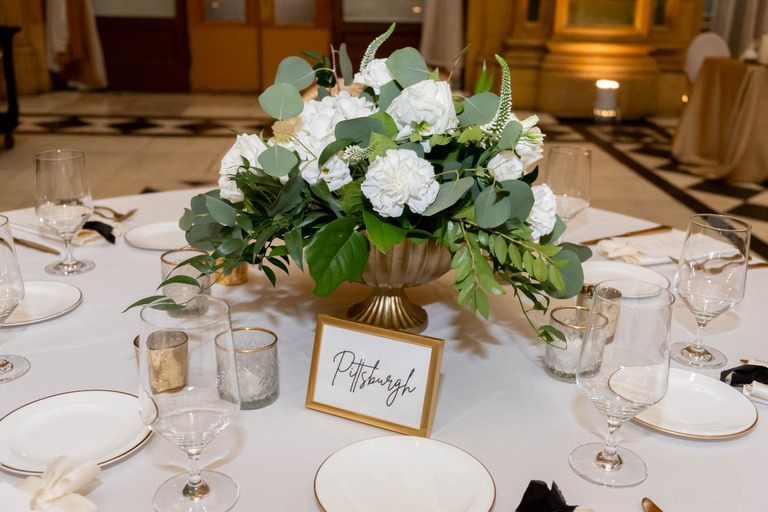 One thing that struck me about Kelly and Tim's wedding was the undeniable love between them. It was a love that radiated and was a topic of discussion between all the wedding vendors during dinner.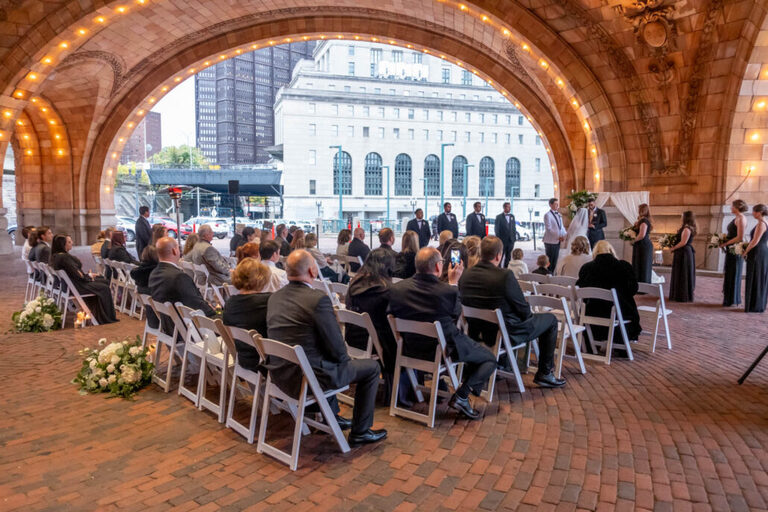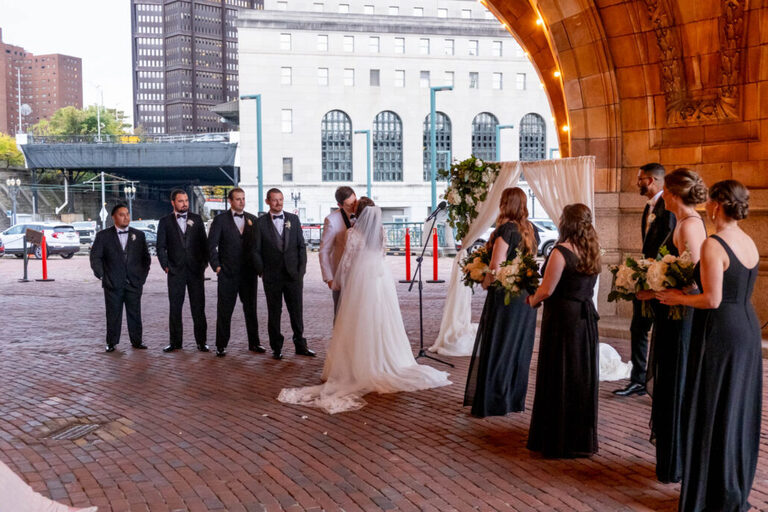 Their choice of music added another layer of magic to the evening. The playlist was a perfect blend of classics and contemporary hits, ensuring that everyone could join in the celebration. The dance floor was alive, and the air was filled with laughter and happiness.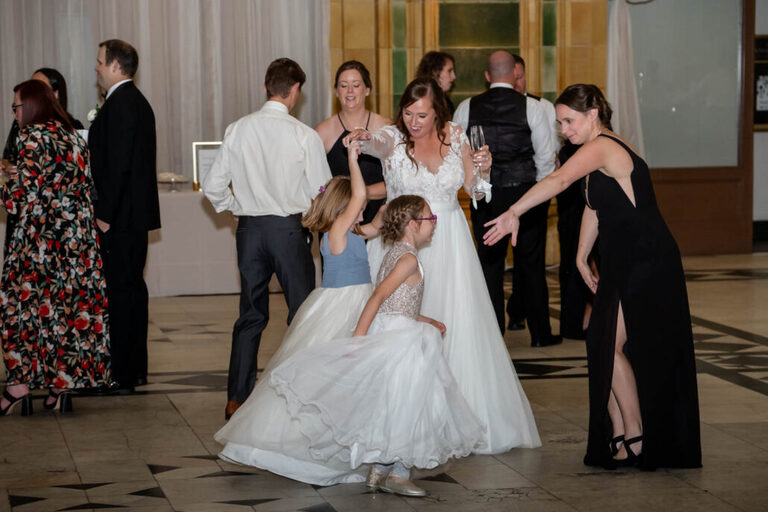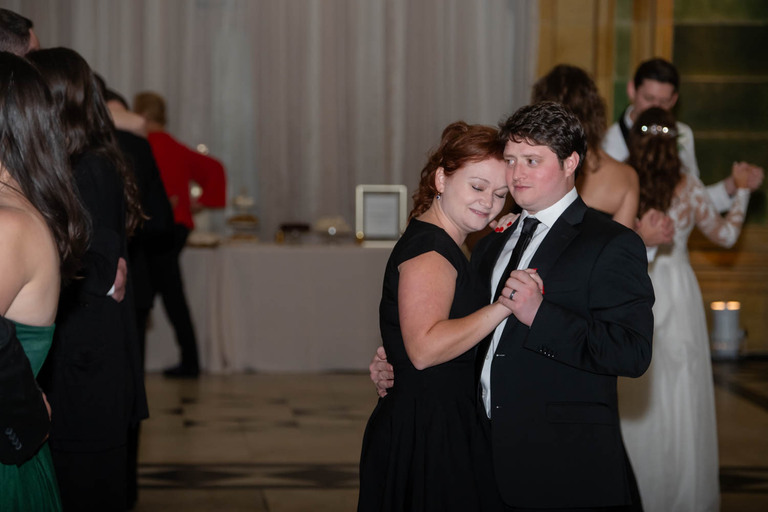 But what truly set this wedding apart was the quality time that Kelly and Tim dedicated to their friends and family. They chose to create lasting memories not only with each other but also with those they held dear. The entire celebration was a beautiful testament to their love, as they seamlessly wove moments with their loved ones into the fabric of their day.