One of the top concerns I hear from couples is about how there might not be enough time to do everything they want to include on their wedding day. It's easy to see how time will pass too quickly on of a day filled with your favorite people, favorite foods and of course, favorite music. Jessica and David made many excellent choices for their reception, but I think one of the best was to plan for a day that allowed plenty of time for many special moments, lots of visiting, and tons of dancing!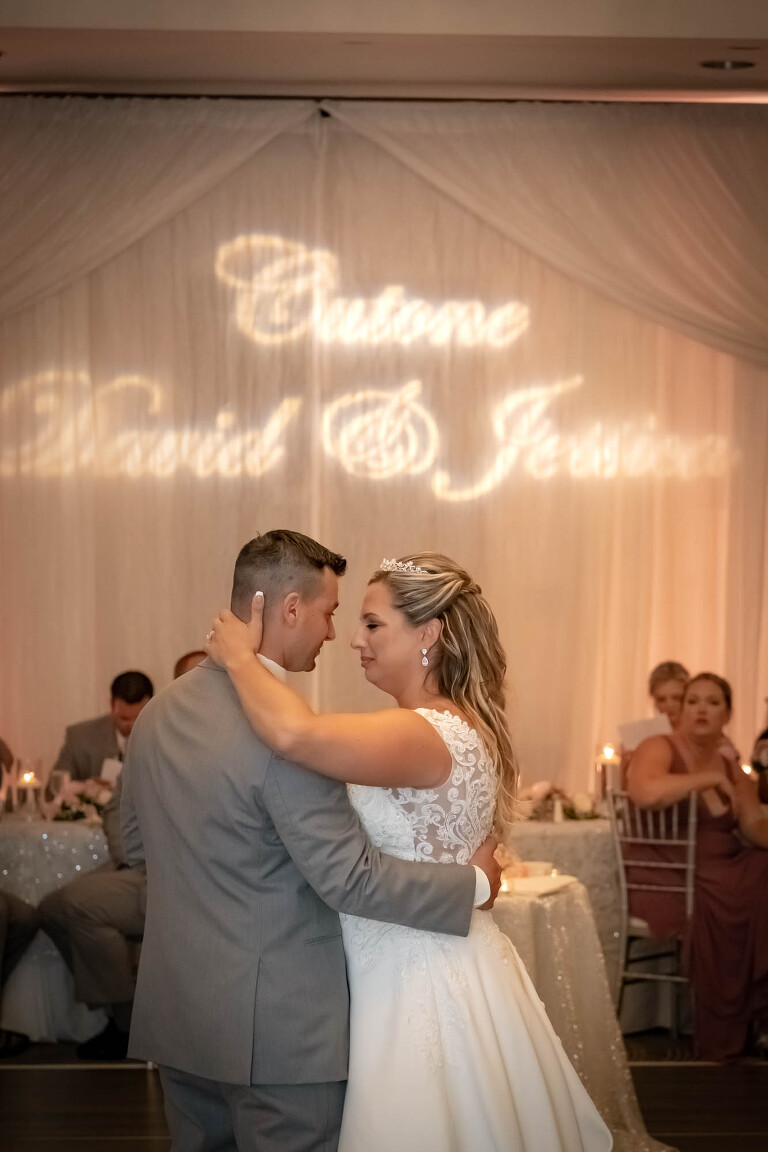 Their reception was held at the wonderful Pittsburgh Airport Marriott in Moon Township, PA. The ballroom looked fabulous with great lighting, pink linens and a custom monogram above the head table. One of the great things about the Marriott is the option to use the ballroom for a lot longer than other venues allowed. This gave Jessica and David lots of time to really enjoy once-in-a-lifetime moments with their friends and family.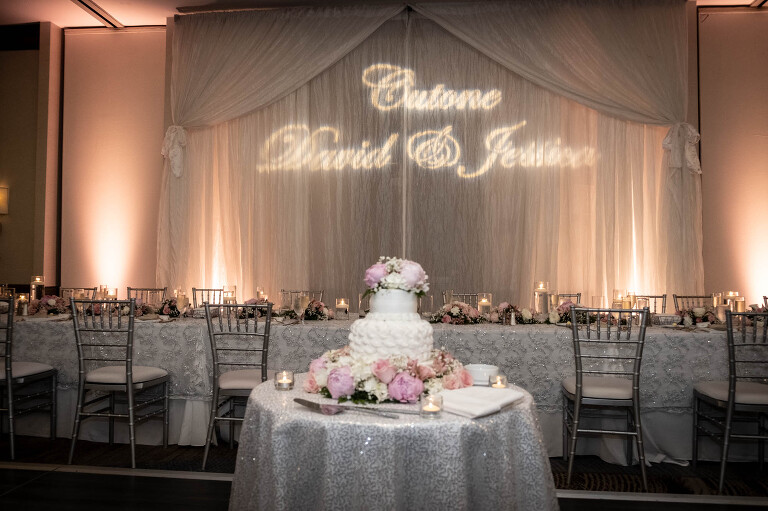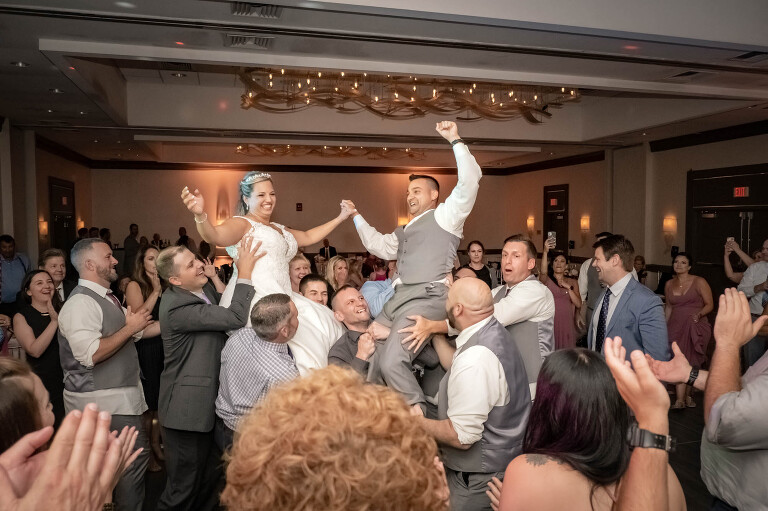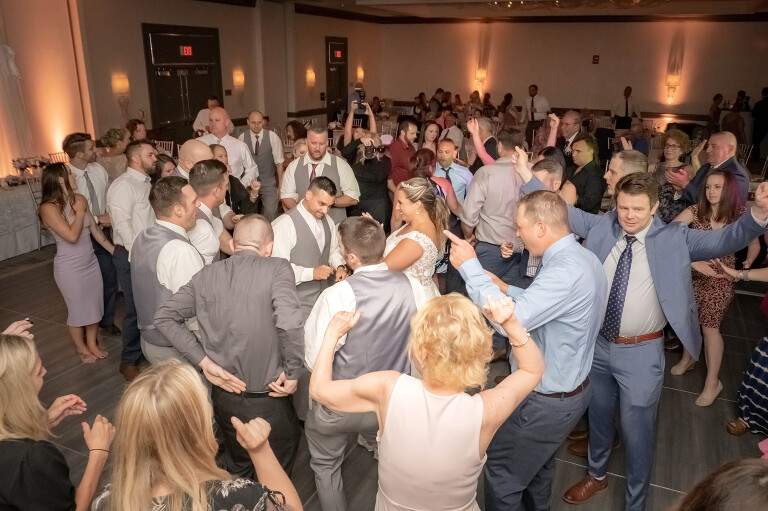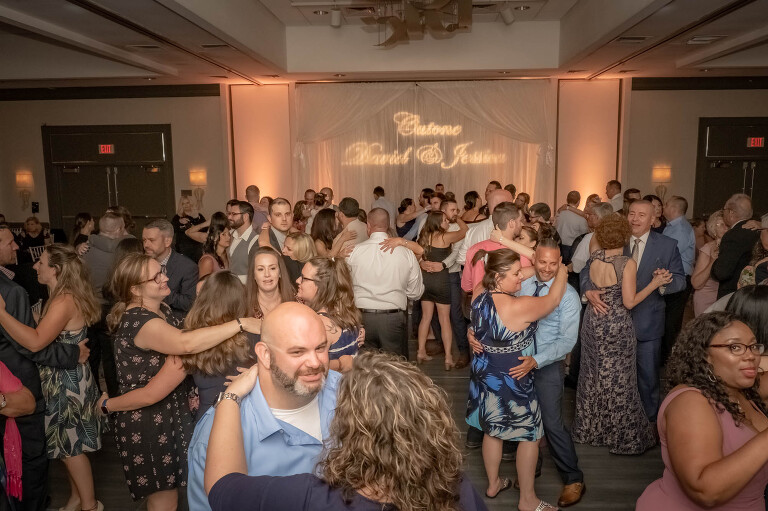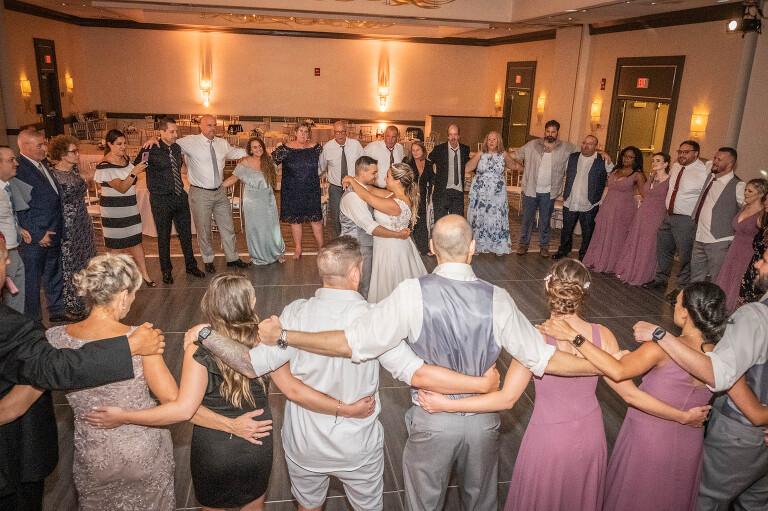 Jessica and David's celebration gave everyone plenty of opportunity to visit with family they haven't seen for a long time, and also allowed them time to enjoy a great ice cream bar AND a late night snack of chicken fingers! At the end of the night there was a still a huge group of people who circled the dance floor to wish the newlyweds all the best on this new chapter of their lives. The newlyweds are now taking a little time to bask in the success of their big day before heading off for a European honeymoon later this year.