How hard are you willing to work to make your wedding day perfect?  The answer is different for everyone, but for those who are able to put in a lot of effort, the results are always amazing.  Erin and Ricky raised the bar incredibly high for their amazing winter wedding reception held at the Sheraton Station Square.   On top of all the other details,  Erin learned two choreographed dances for the big day, one with Ricky and another one with her father.  These dances helped make an already wonderful evening even more memorable.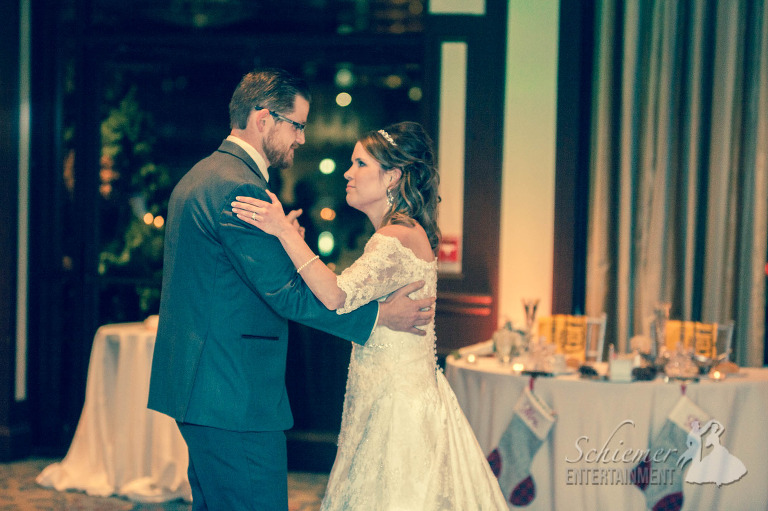 The Sheraton Ballroom looked fantastic and provided a spectacular view of the Pittsburgh skyline.  Guests all received Terrible Towels which made for an epic entrance!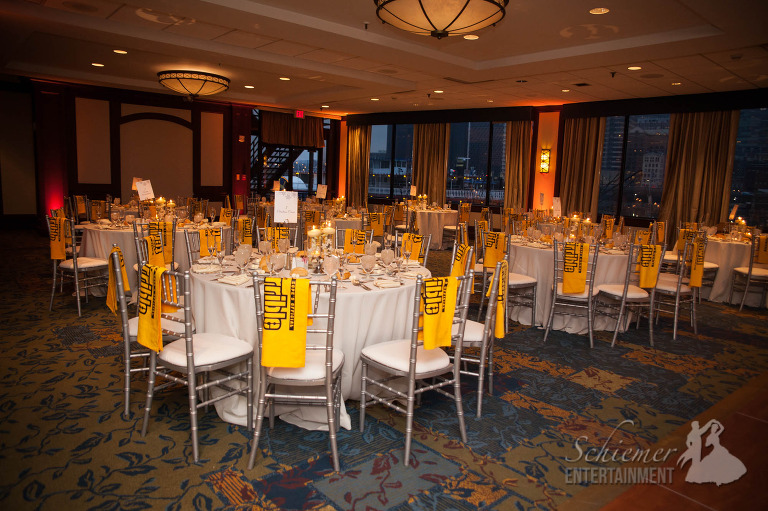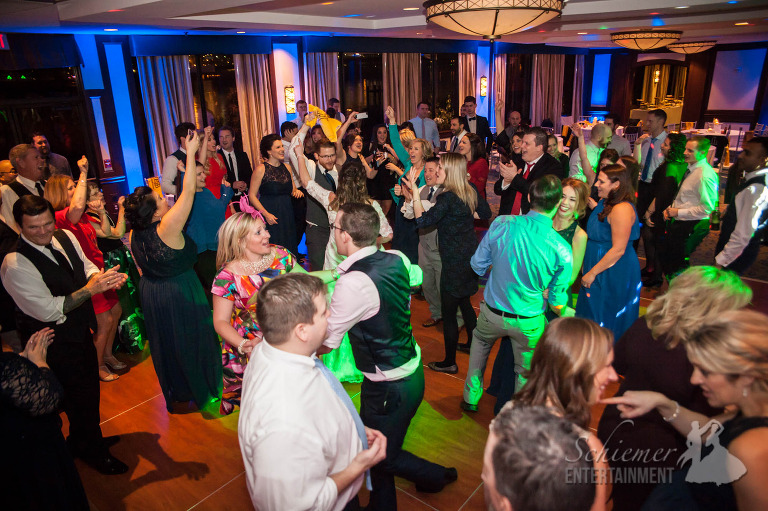 Perhaps inspired but all the special dances, all of the newlyweds' guests were ready to jump on the dance floor when the party began.  There was no shortage of singing, dancing and just craziness.  Erin and Ricky's hard work resulted in the most perfect of celebrations.  The happy couple is now off to Jackson Hole, WY for a well deserved honeymoon.