While almost everyone likes to have fun, there are people in the world who just ARE fun.  They can't help but infuse their personalities into everything they do.  I feel fortunate when I get to DJ a wedding for couples like this since it's guaranteed to be a unique and wonderful evening.  Lauren and Kyle's wedding reception was an amazing celebration full of great moments and special touches that was a perfect reflection of their style.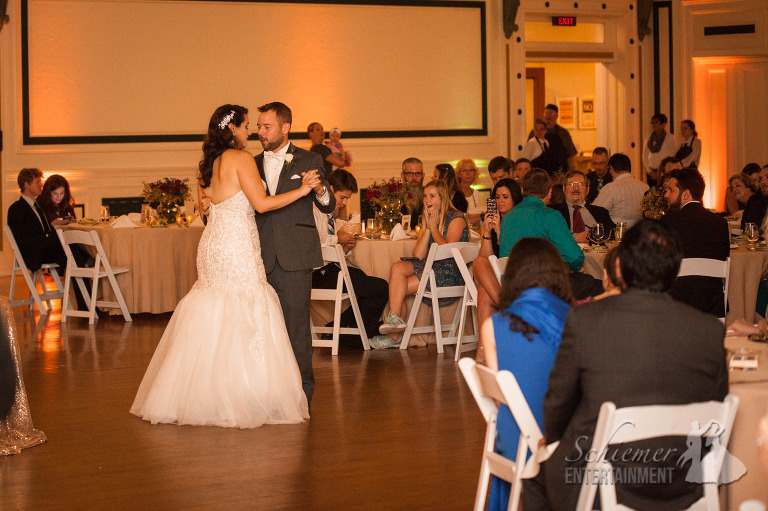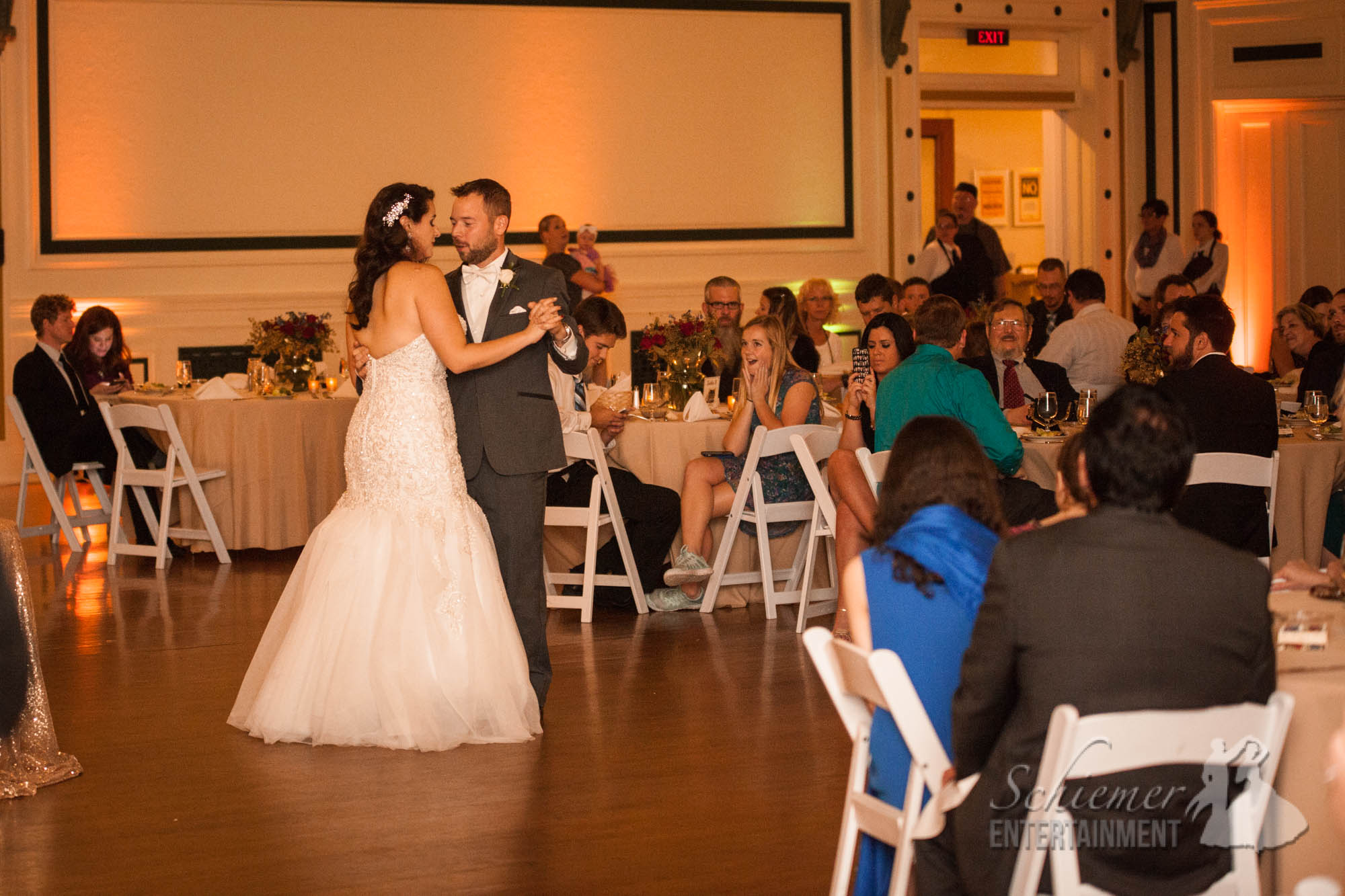 The wedding reception was held on a perfect Fall day at the Soldiers and Sailors Memorial Hall and Museum in Oakland.  I'm so glad Lauren and Kyle gave me a chance to provide uplighting and a monogram in the ballroom.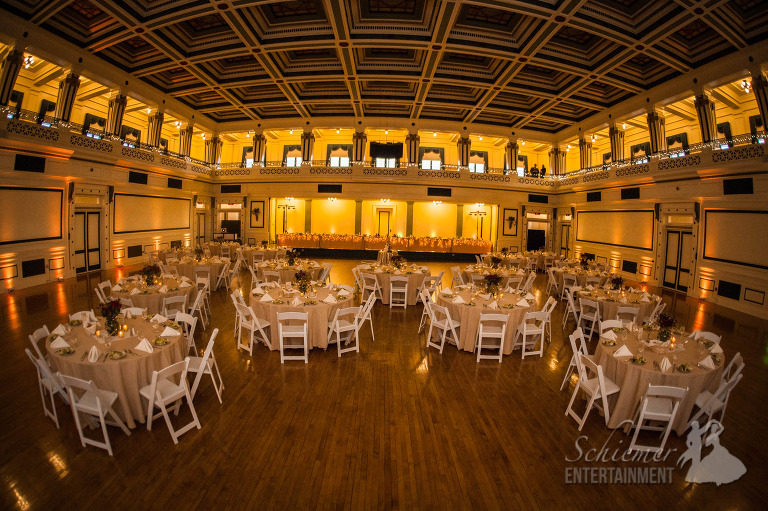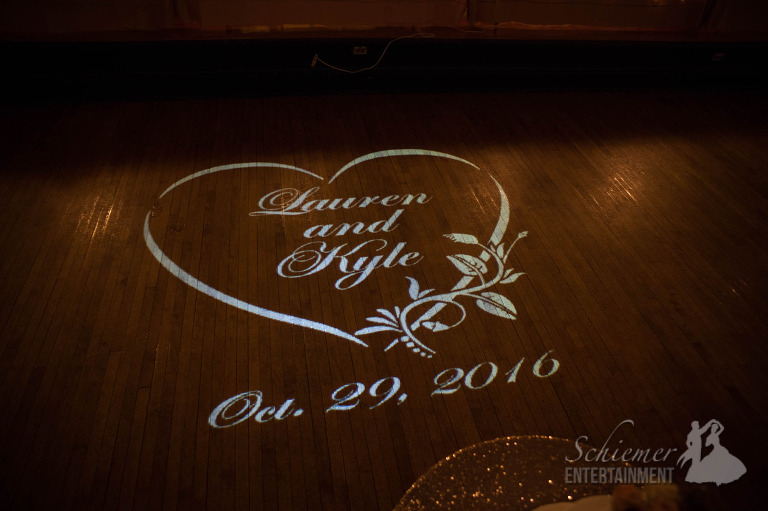 Lauren and Kyle gave their guests a real evening to remember.  Everything from the candy buffet to the Princess Bride themed caked topper made for a fun and relaxed evening.  After a very customized Father-Daughter dance, everyone came to the dance floor and sang, danced, and got a little wild.  The newlyweds made it all seem so easy since nothing seemed forced, instead it all was a natural match for who they are.  The happy (and super fun) couple will soon be headed for more good times on their Hawaiian honeymoon!