Being a DJ, it's always fun for me to work with couples who love all sorts of music.  It's always great when newlyweds provide me with a list of special songs that are unique to their tastes so I can use that to make their day extra perfect.  Bridget and Ryan spent some serious time developing an awesome playlist for me to use at their celebration, it couldn't have been better.  Their reception was held at the Robert M Smith Student Center at Slippery Rock University.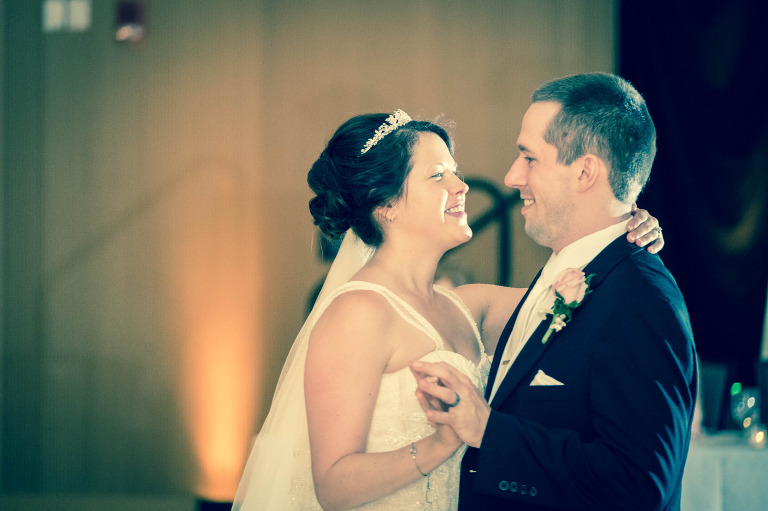 The Student Center at Slippery Rock provided a wonderfully large space for all of Bridget and Ryan's friends and family to enjoy an evening of fun.  I was thrilled to provide some uplighting and a monogram to help customize the space for the celebration.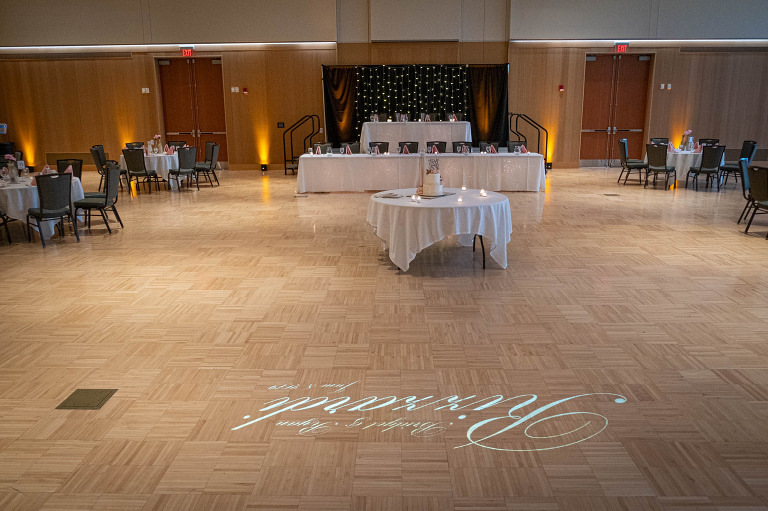 The songs that I played throughout the evening was diverse and entertaining.  Guests were able to enjoy every style of music from oldies, rock, country and top 40.  This made for a dance party everyone could enjoy.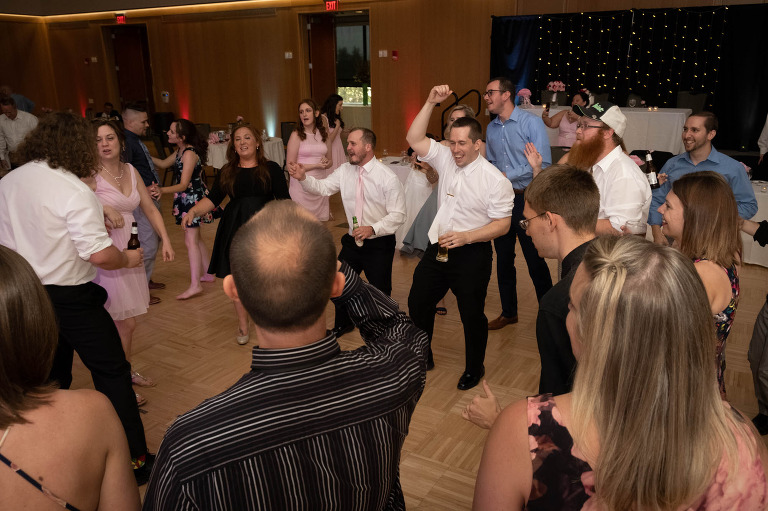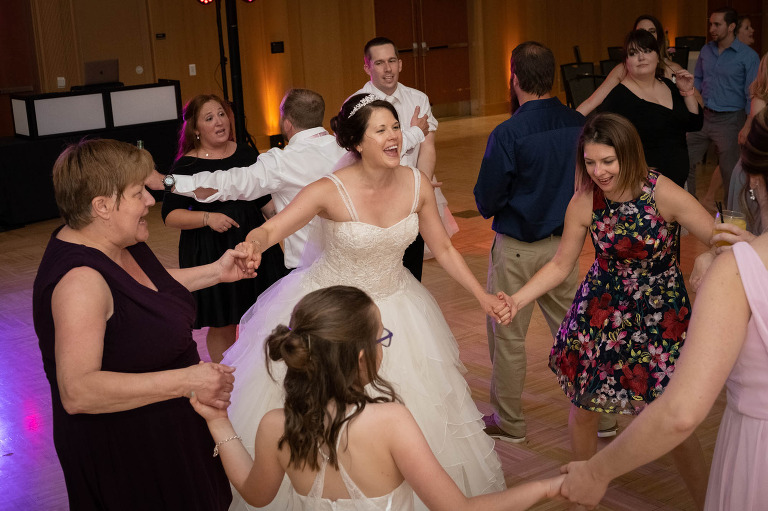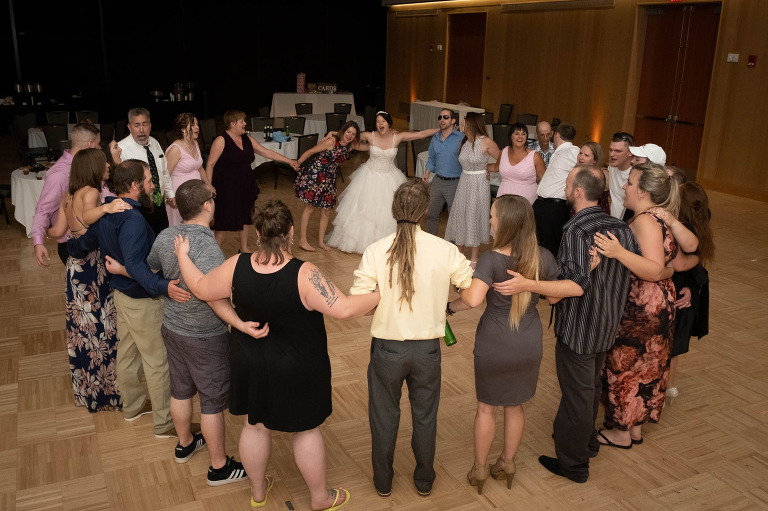 Bridget and Ryan put together an amazing party from beginning to end for their closest friends and family.  The evening allowed lots of time for visiting, dancing and celebrating.  After all their hard worked paid off, the happy couple will soon be off for a well-deserved honeymoon in Greece!