Weddings should be fun! This seems like basic advice, but I know how easy it is for couples to get caught up in the importance and seriousness of the day. Alaina and Eric knew exactly what they wanted for their big day. They took extra steps to include lots of fun, silliness, and special moments throughout their reception held at the gorgeous Wintergarden at PPG Place, located in the heart of downtown Pittsburgh.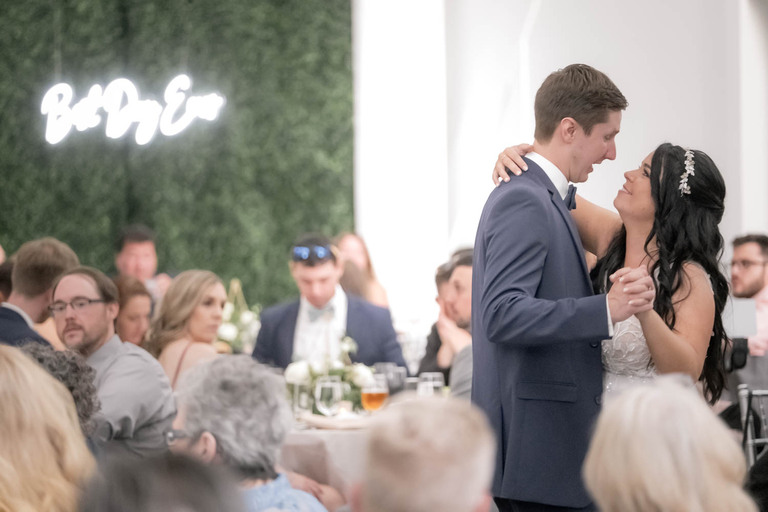 The Wintergarden is an amazing venue, and it looks fantastic decked out with beautiful decor. Alaina and Eric included some special and funny signs, and even their dog made an appearance on the cake! Guests were ready for some fun too as the dance floor filled quickly with those prepared to celebrate, sing and get wild!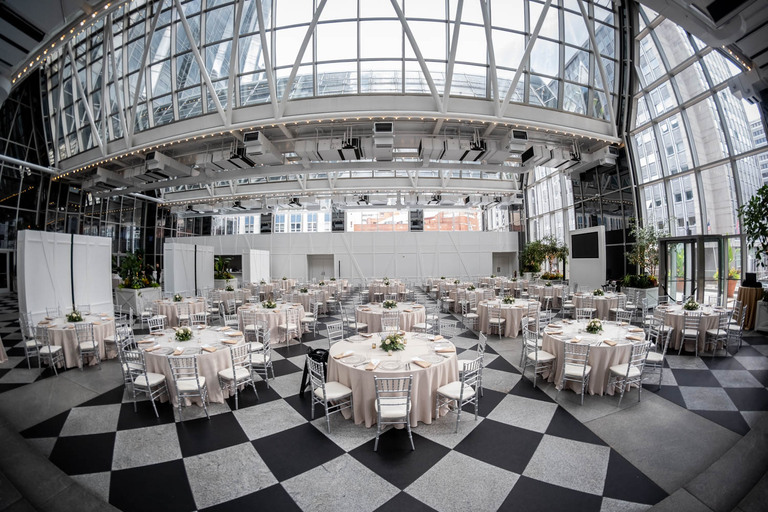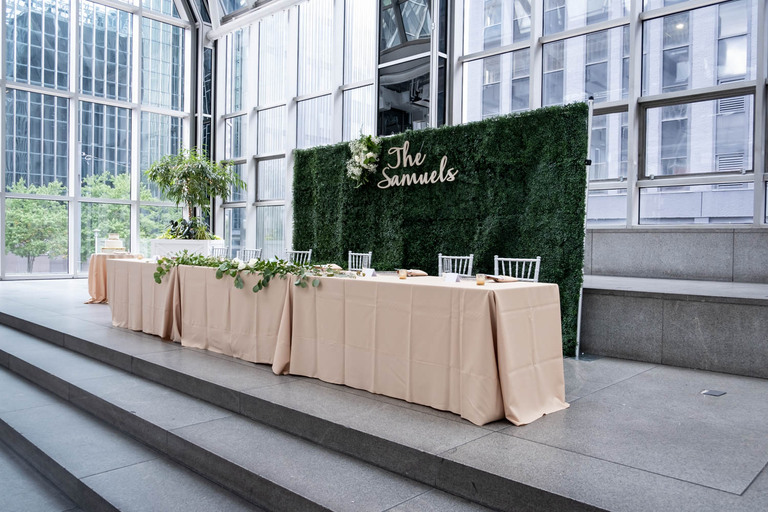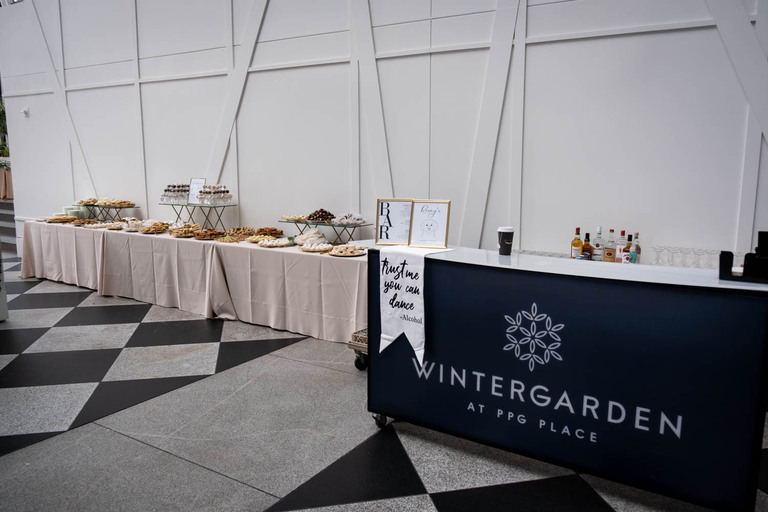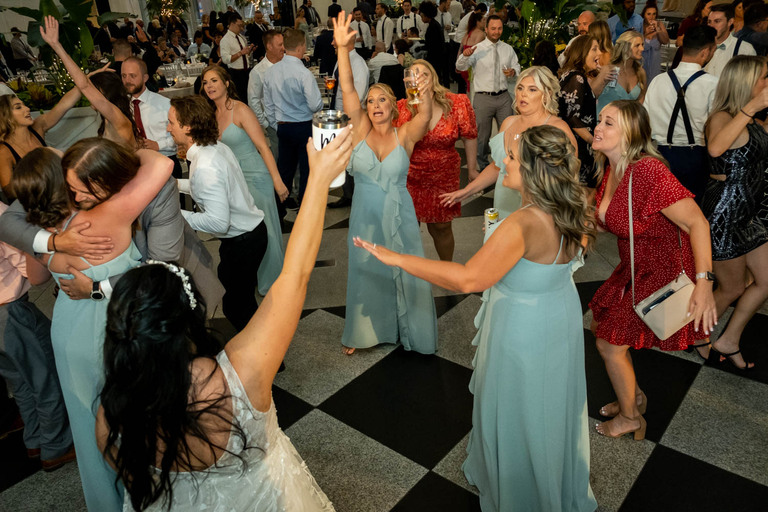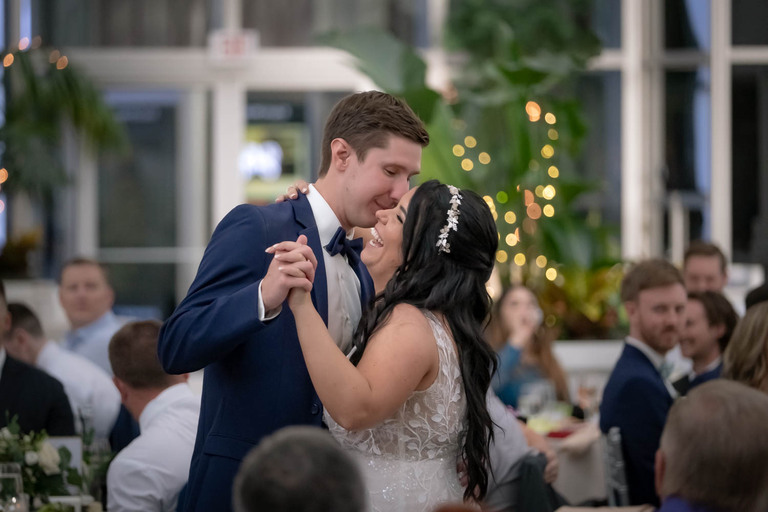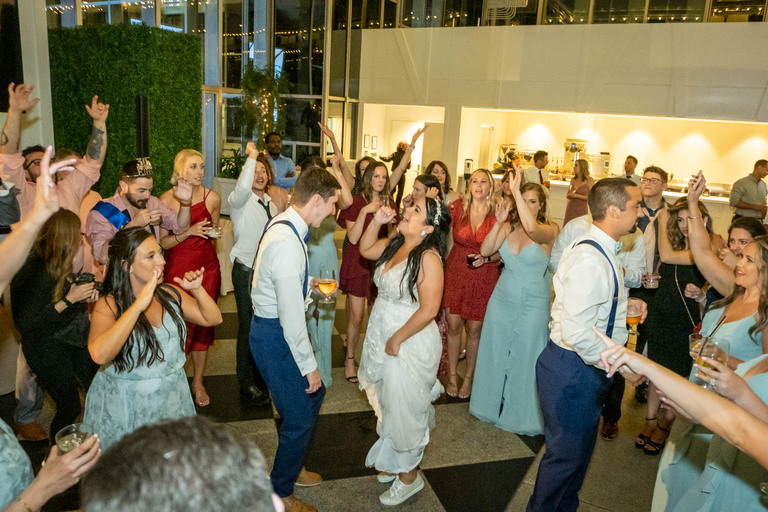 Alaina and Eric made the most of their big night and spent lots of the time on the dance floor dancing to an amazing set of dance music. Their friends and family weren't ready for the celebration to end and even demanded "one more song" before saying farewell to the newlyweds. Alaina and Eric's wedding day was beautiful, romantic, and yes… tons of fun for everyone!