People will tell you that your wedding day will go by too quickly.  You plan so many details of the big day just to watch it fly by and before you know it, the last song is about to play.  Every once in a while, I'm lucky enough to DJ a wedding that has plenty of time for everything a bride & groom could wish for.  Vanessa Kreuer and Mark McPherson planned for a day that would allow them time to enjoy every moment of their reception at the Candlelight Room in Washington, PA.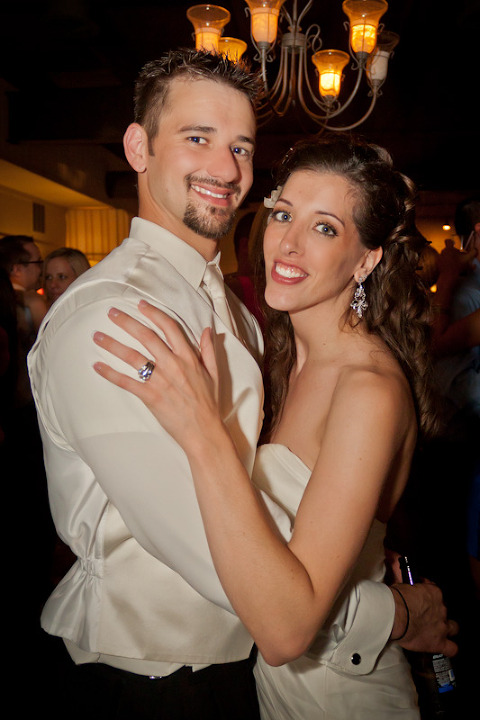 Vanessa and Mark had a beautiful purple color scheme that really looked great in the Candelight Room.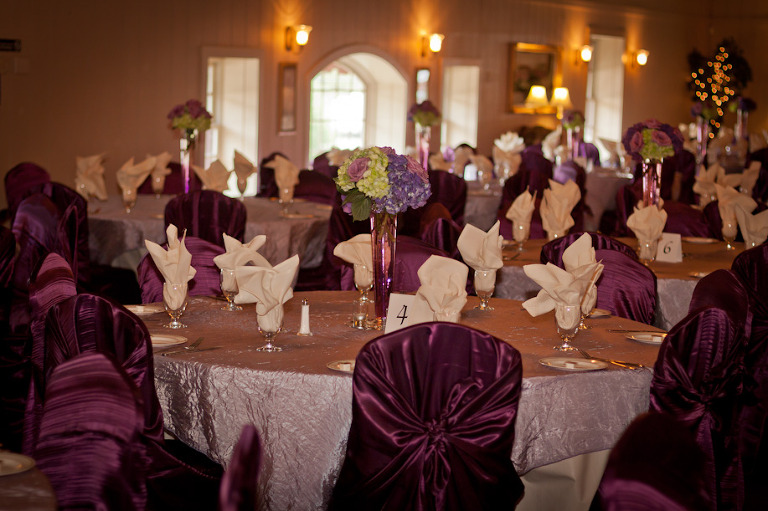 The entire day was very relaxed and evenly paced.  With the ceremony scheduled for 1PM there was plenty of time for everything since the reception didn't end until 11 o'clock.  This meant plenty of time for socializing, eating, and then lots and lots of dancing.  The playlist included tons of great music for everyone!

The newlyweds' first dance was romantic and sweet, just like this beautiful couple.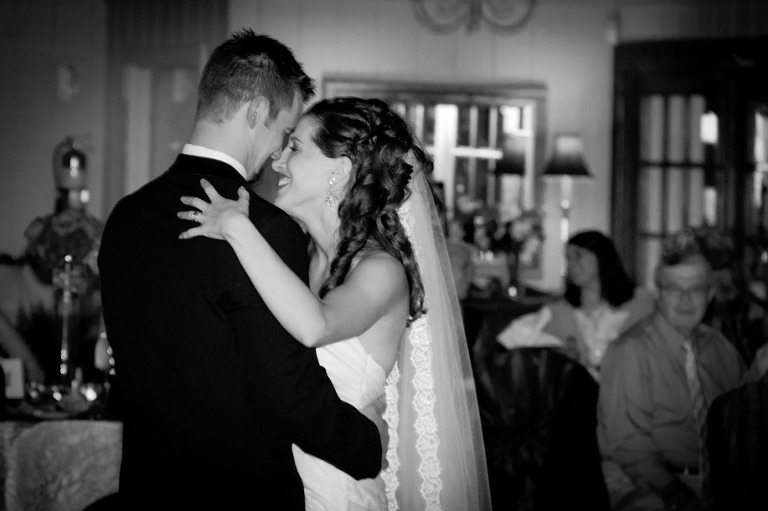 Once it was time to dance, everyone crowded the dance floor for over 2 1/2 hours!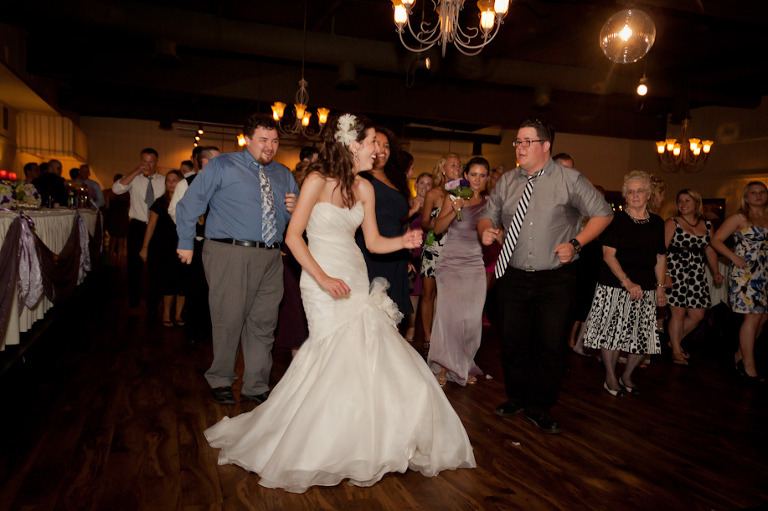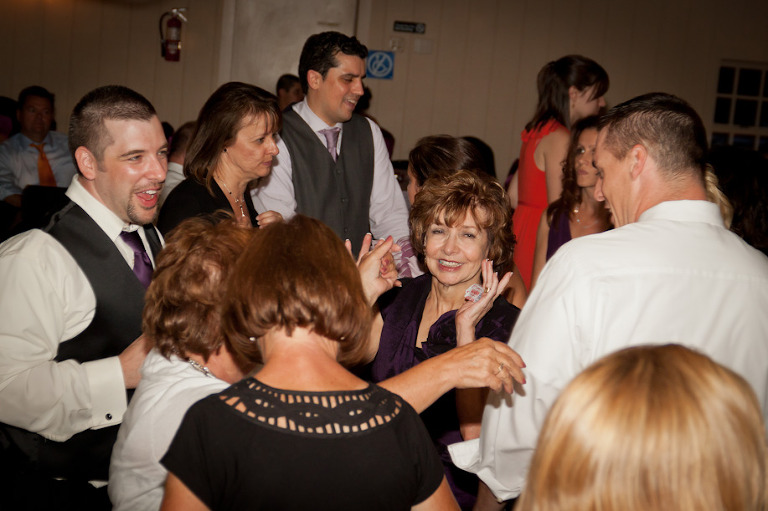 A little over a year ago I DJ'ed the reception of Mark's sister Erin.  I was so thrilled to see her and Adrian again.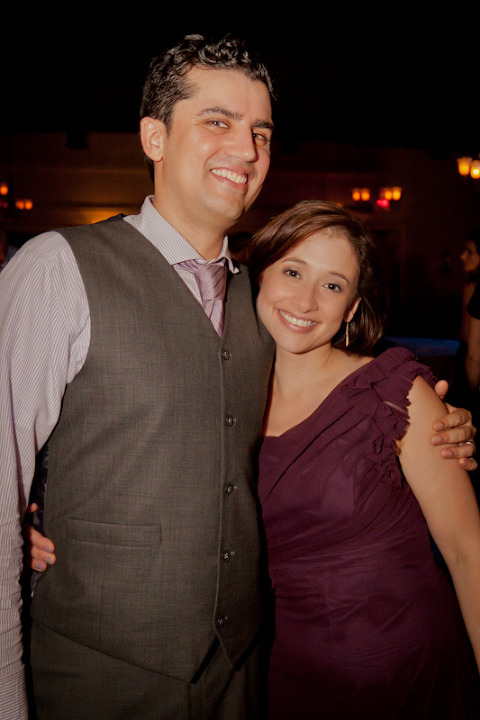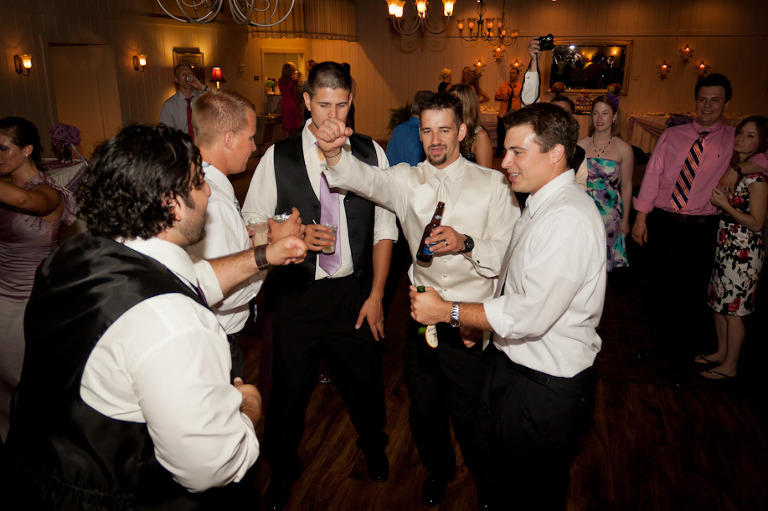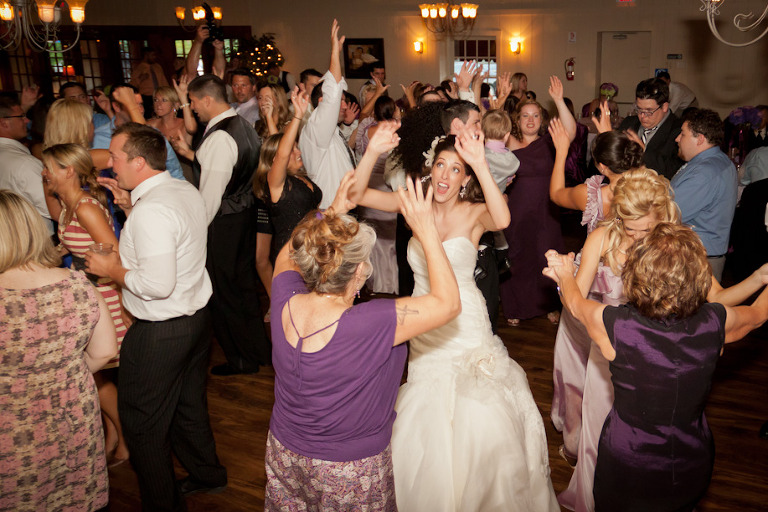 Around 9:30 I found Mark and Vanessa while they were staring intently at Mark's watch.  They couldn't believe they had been dancing for so long, and the celebration was far from over.  It was great fun for me as a DJ to be able to play many requests and really watch everyone have an amazing time.  Mark and Vanessa planned the perfect day that they and their guests we able to relax and enjoy every moment.