Every couple who gets married in December is faced with the choice of whether or not they should acknowledge the holiday or not. Victoria and Cody made a fabulous decision to embrace the spirit of Christmas for their gorgeous and fun wedding reception held at the stunning Carnegie Museum Music Hall Foyer.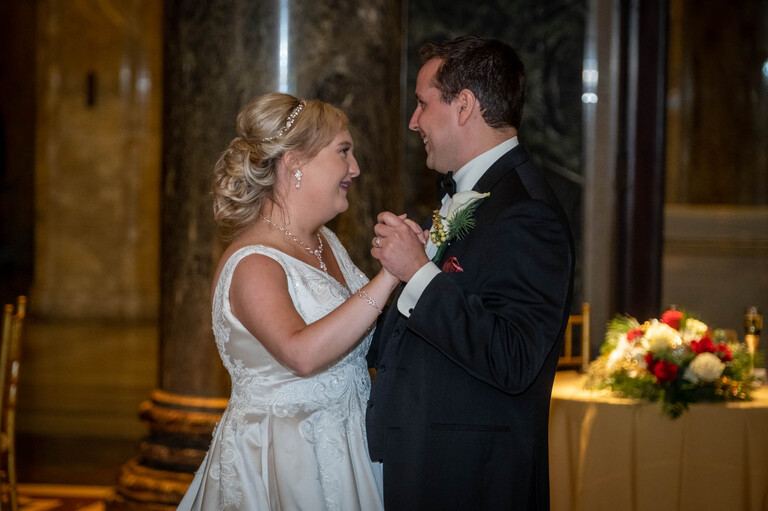 If you've read this blog, you'll know how much I adore Djing at the museum. The Music Hall Foyer looked amazing and the choices of flowers and decor was perfect. I can't even begin to say how much I loved the fabulous Christmas present cake Victoria had chosen for the big day.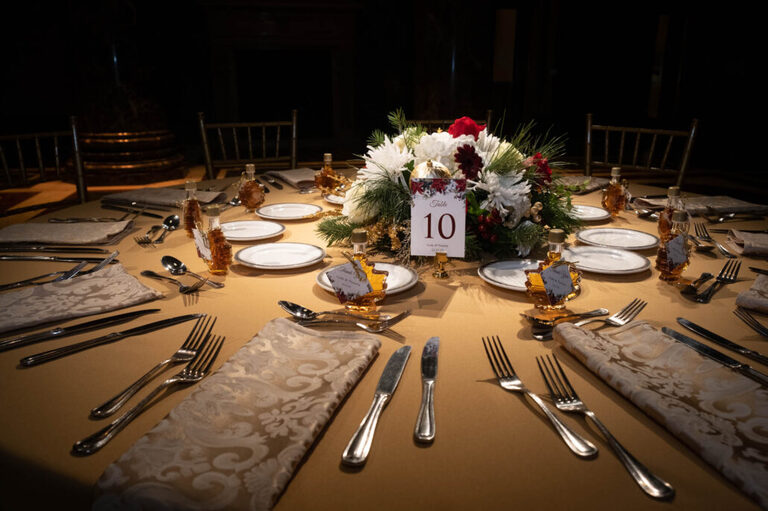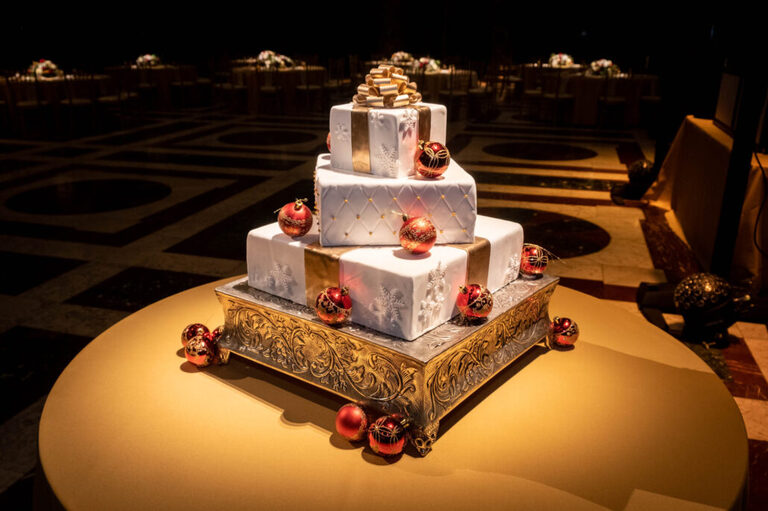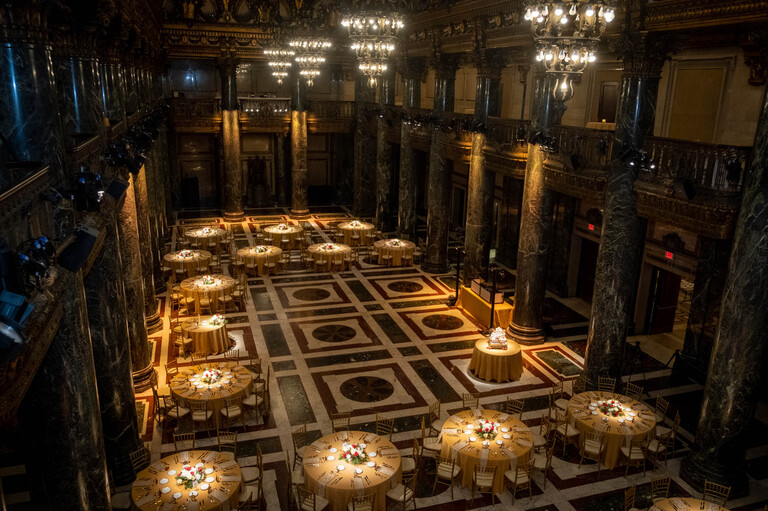 Everyone came ready to celebrate! There was plenty of wonderful music (including a few Christmas songs) for all of the newlyweds friends and family to enjoy.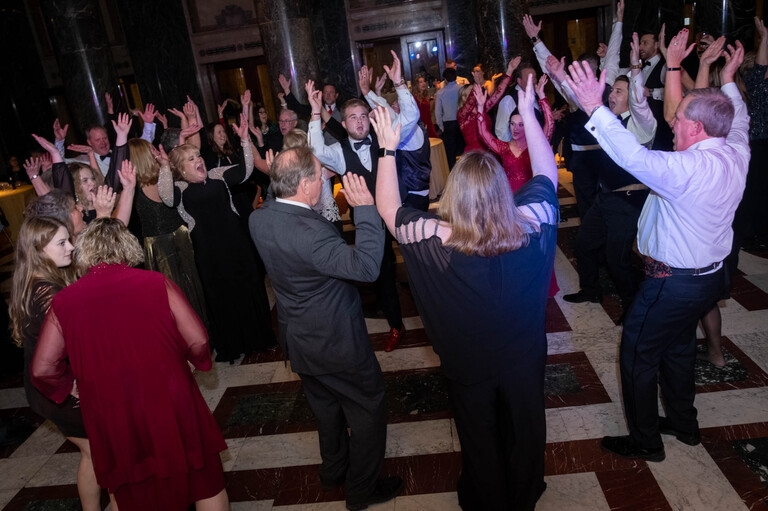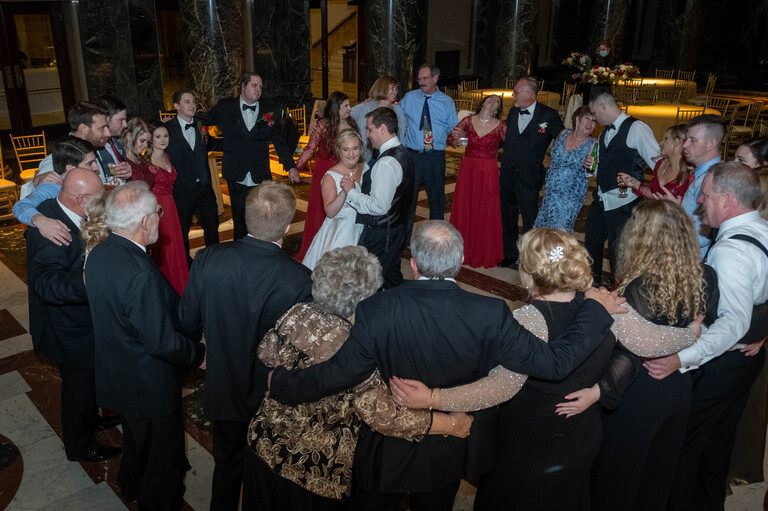 It was so much fun to watch Victoria and Cody's friends gather around to show their love and support. Including a splash of Christmas into their celebration was the best choice since their wedding day truly was one of love, family and making amazing memories that will last a lifetime.