The most common thing I hear from couples is how they would like to avoid having all of the standard, overplayed music at their wedding. I love to work with people who really take the time to think about what songs will be special and unique for their celebration. Julie and Tim's wedding is one I know I'll never forget as their playlist featured so many amazing songs that made their wonderful reception truly one-of-a-kind.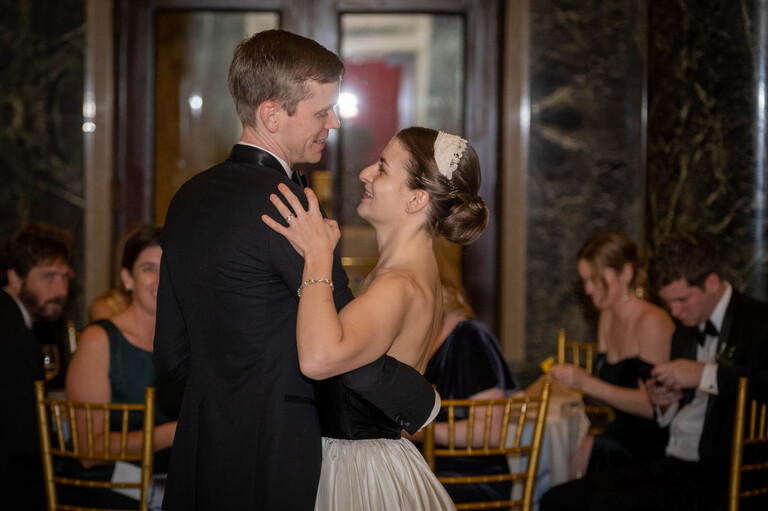 The Carnegie Museum has always been one of my favorite venues and I can't imagine a better location for Julie and Tim's reception. The large dance floor was the perfect space for an epic dance party.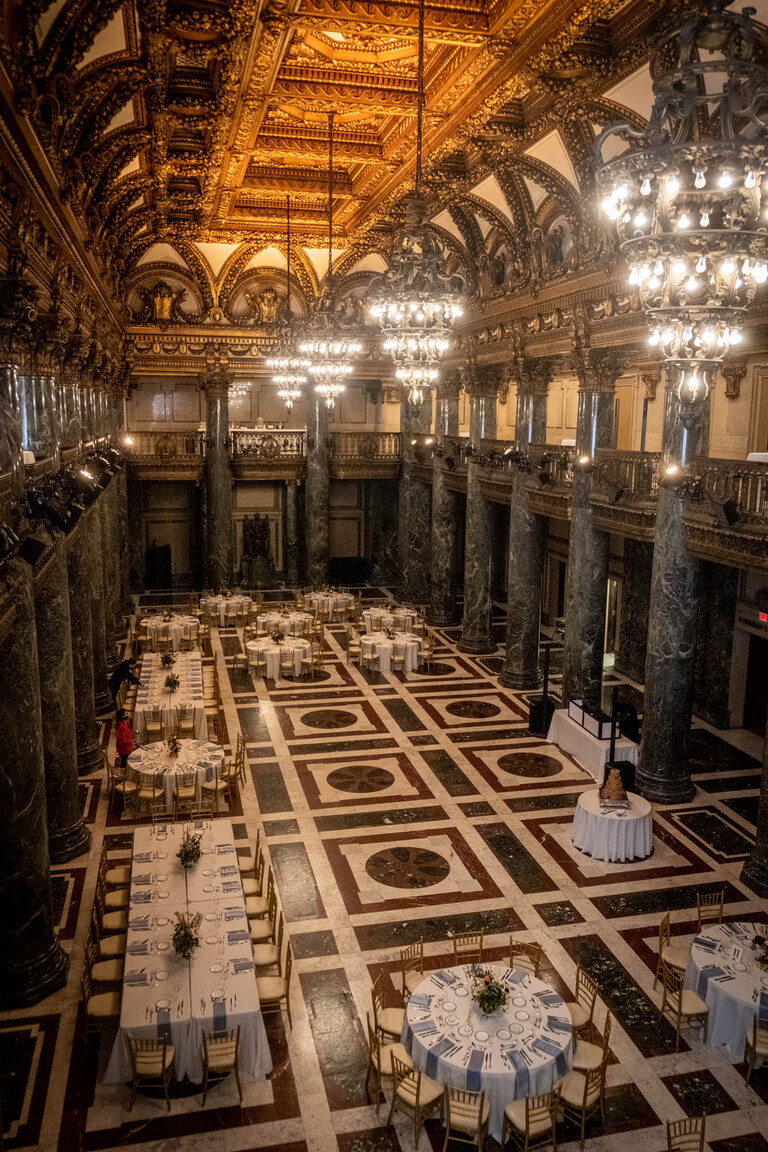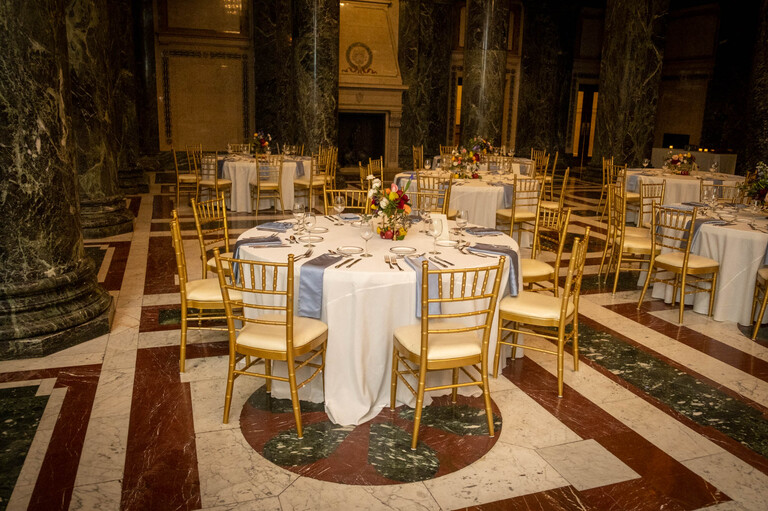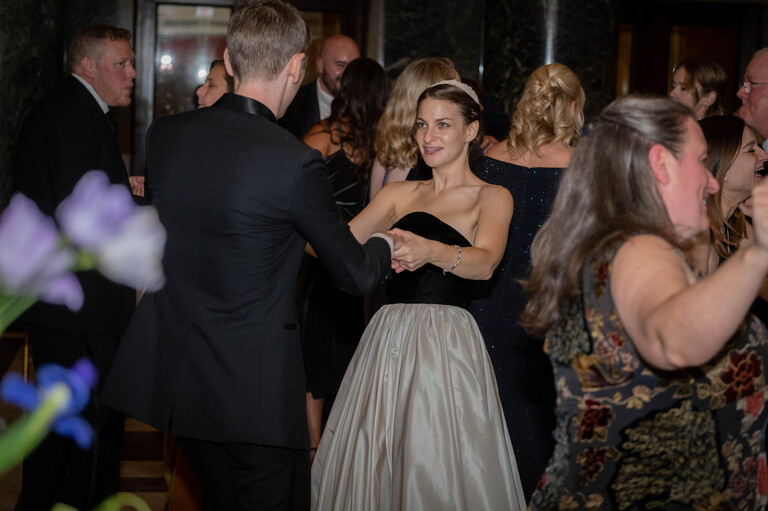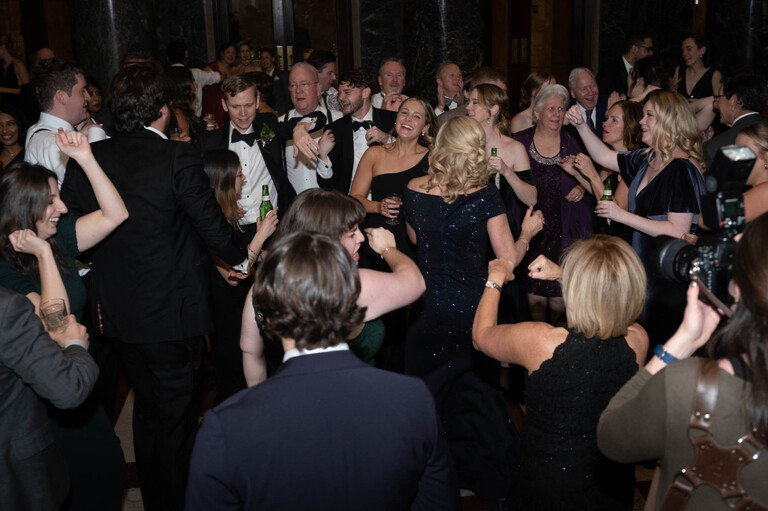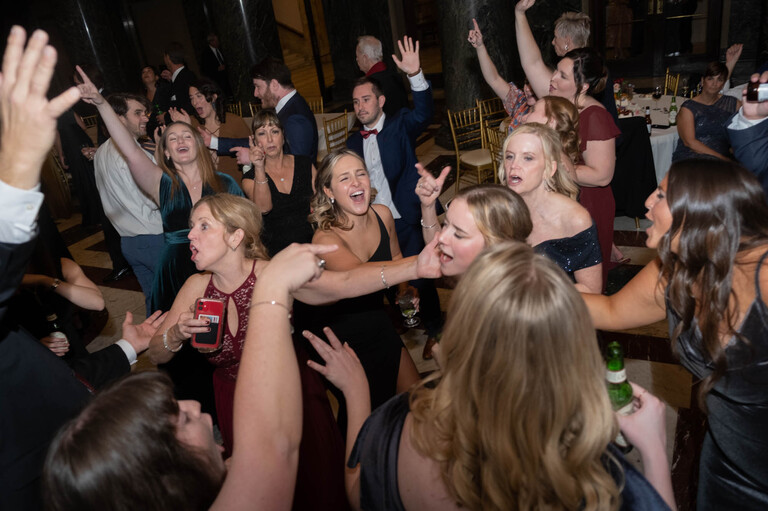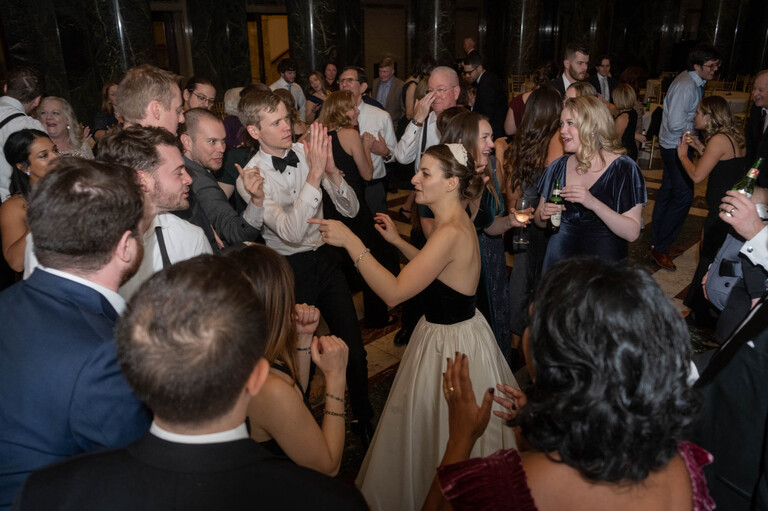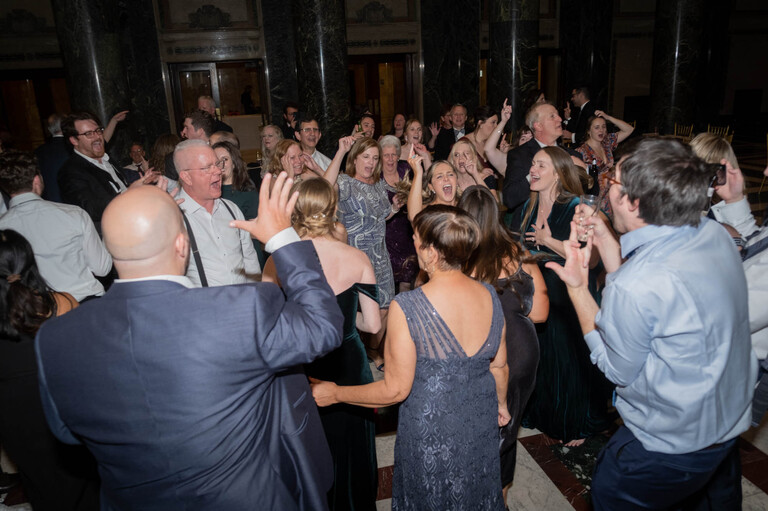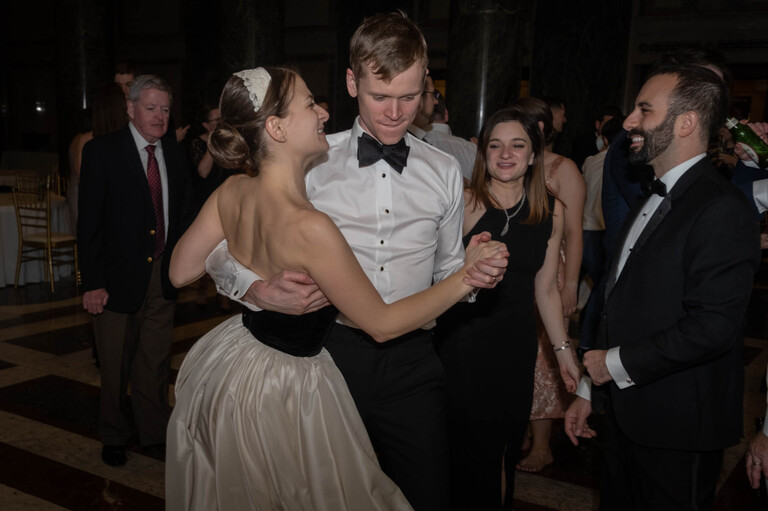 Be sure to click the link below to see all of the amazing music that went into Julie and Tim's playlist. I believe what made their song choices so successful was because the newlyweds spent so much time on the dance floor singing and dancing with all of their friends and family. Their excitement was infectious. The end of the evening came entirely too fast for everyone (including me). Julie and Tim gave their guests an evening like no other and I'm sure no one will soon forget.