I just love when people throw creative flair into the the details that decorate their reception venue.  This Saturday at the Hilton Garden Inn, there were many signs of Kerri DiGiovanni's and Ty Lacock's knack for creativity.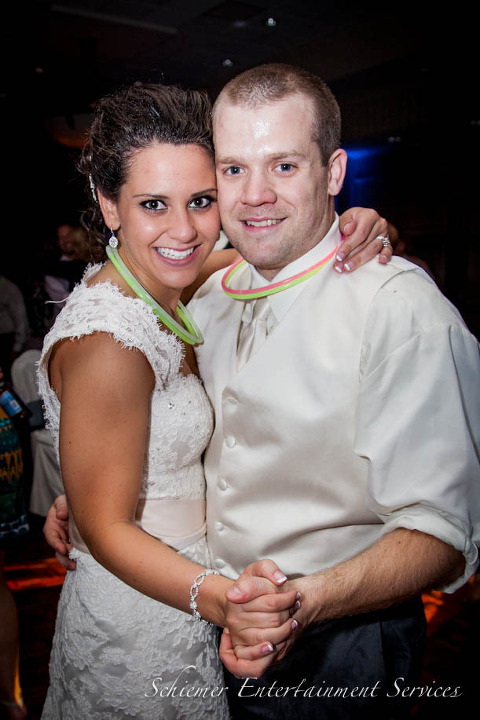 The first thing that caught most people's attention were the signs that were featured at the bar, the cookie table, and everywhere.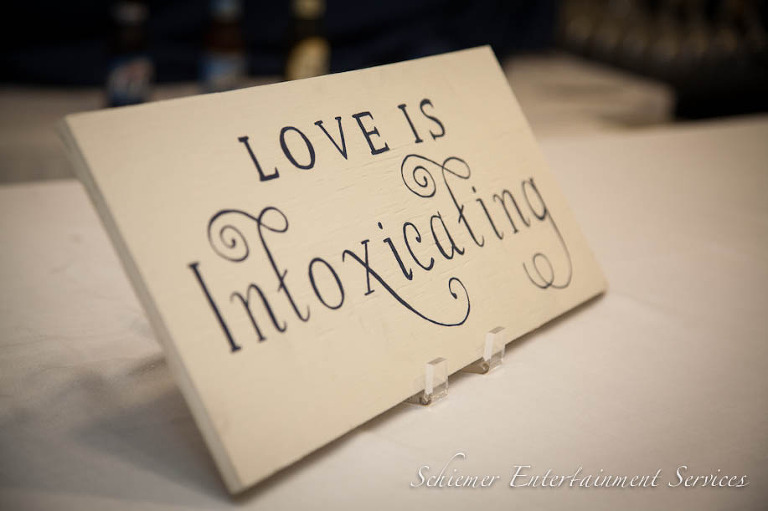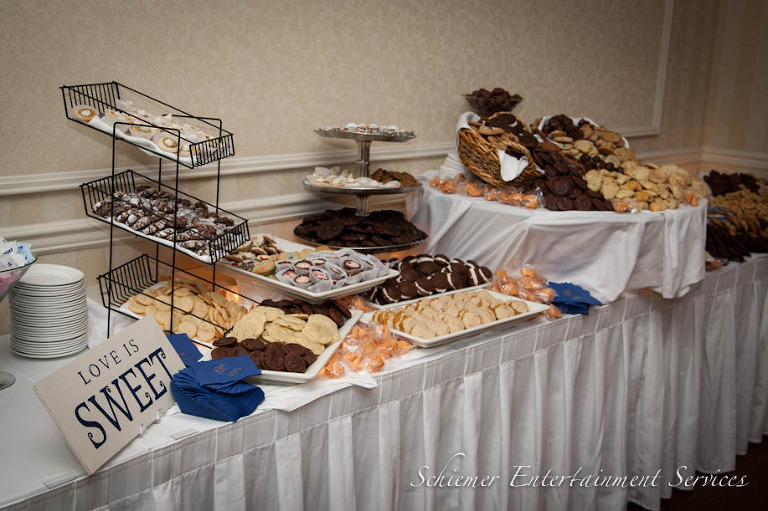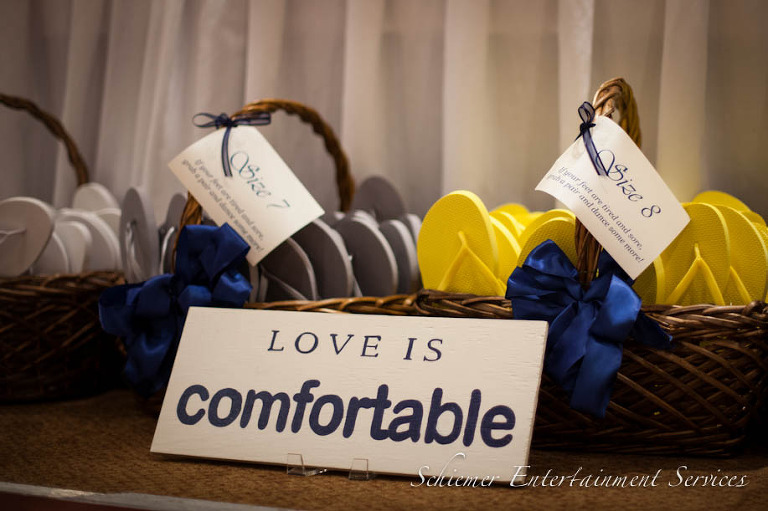 Of course, Kerry and Ty were creative with their music selections as well.  During dinner they chose to mix in songs that had been the first dances for various family members' weddings.  For dancing, they included a great mix of requests that were the perfect choices for their guests.

The newlyweds had their first dance to Roberta Flack's "The First Time I Ever Saw Your Face".  Such a quiet and romantic moment to kick off what would be the perfect evening.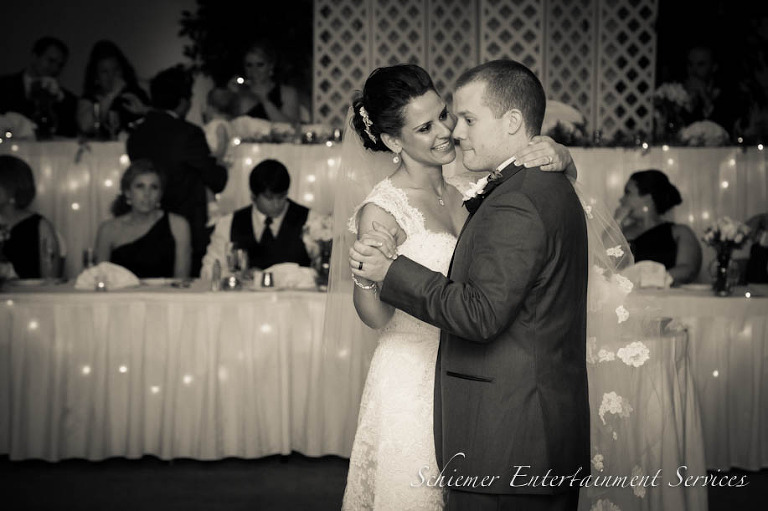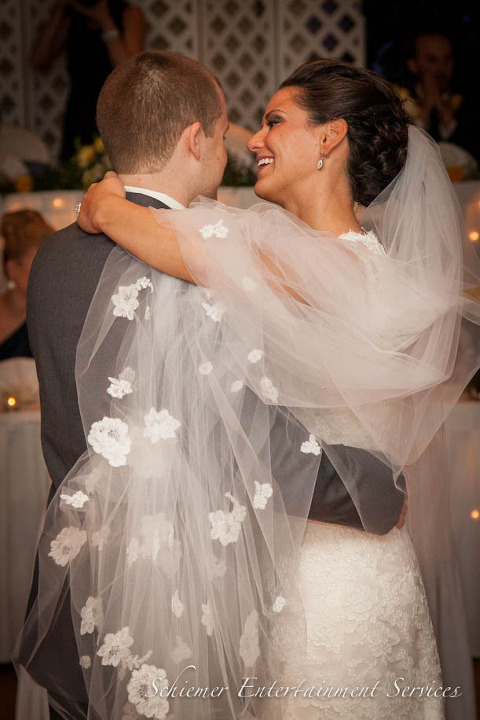 After plenty of time for the guests to enjoy dinner, cake, the photobooth and an insane amount of cookies… it was time to start the celebration!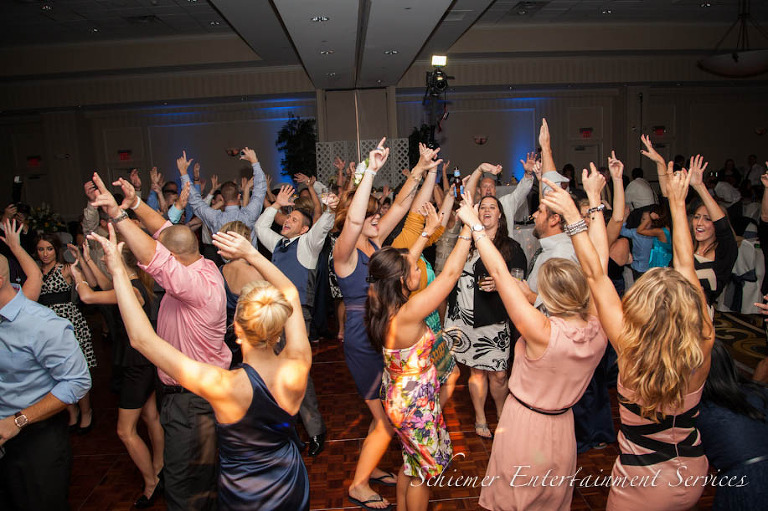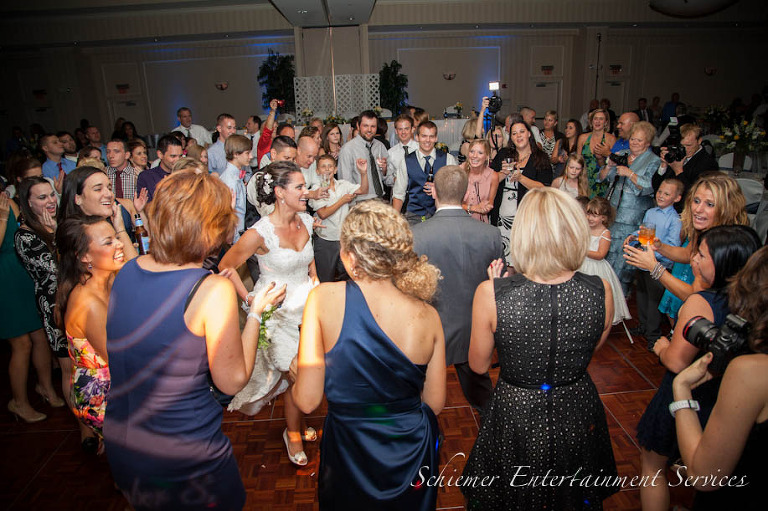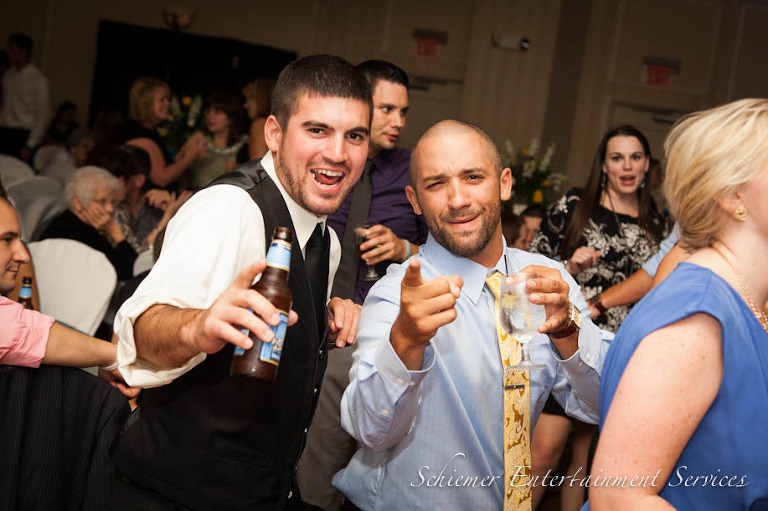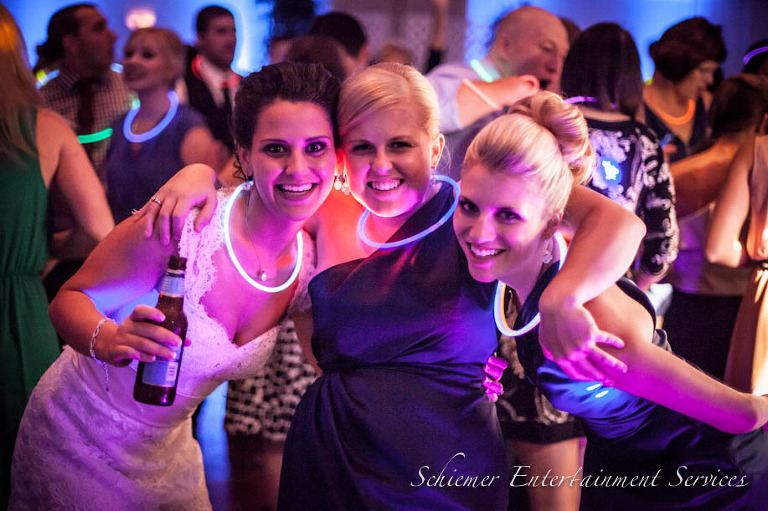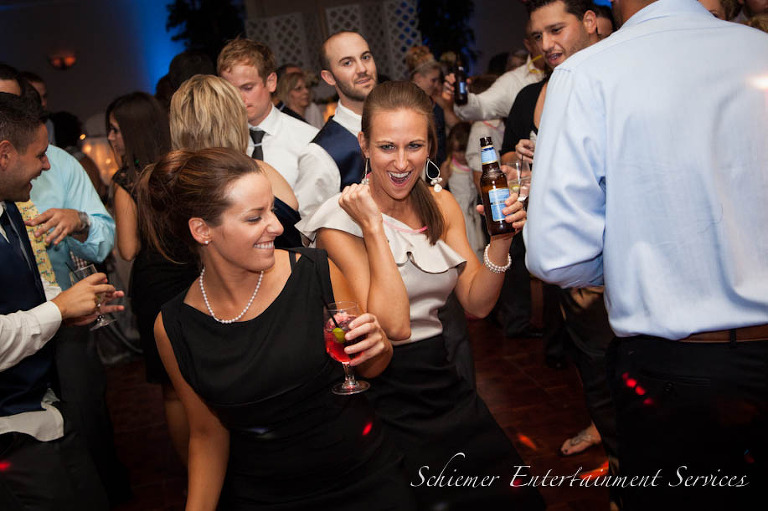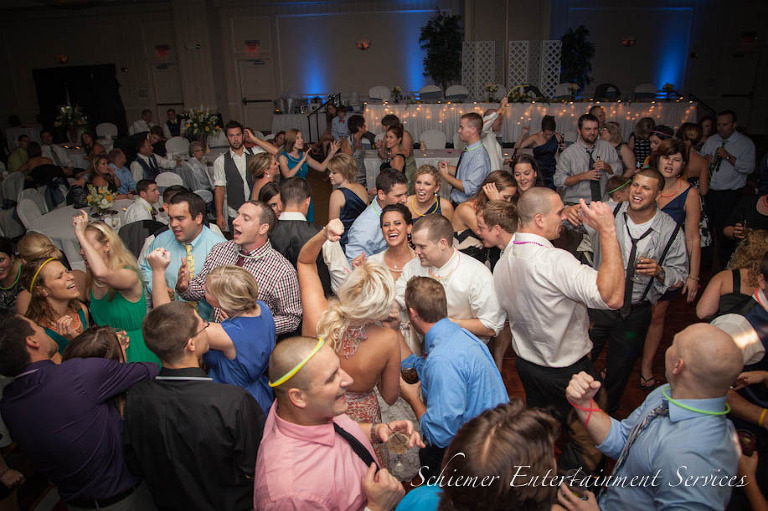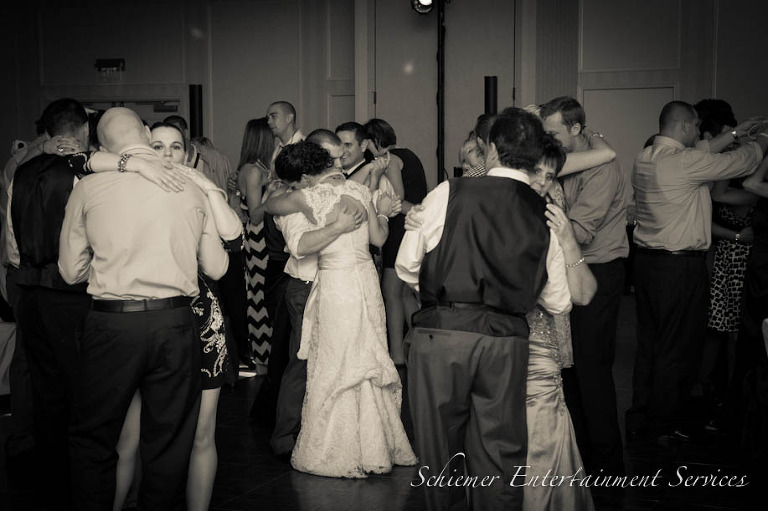 Kerri and Ty included tons of special touches for their reception that transformed this ballroom to match their style.  At the end of this elegant and stylish evening, the dance floor was still crowded with their guests chanting and clapping for the newlyweds as they headed off to start their new lives together.