I am so fortunate to play for a wide variety of wonderfully diverse and unique people.  My absolute favorites are those who understand how to make their wedding day a true reflection of who they are.  For me, it doesn't matter as much what style of music you enjoy, or what type of venue you choose, as long as those choices match up with who you are.  This makes it so that you and your guests feel completely comfortable during the big day.  You are able to simply be yourself while enjoying one of the most special moments of your life.  I was given a perfect example of this when was the DJ for the reception of Claire Allison and Christian Miedel at a private residence in Smithton, PA.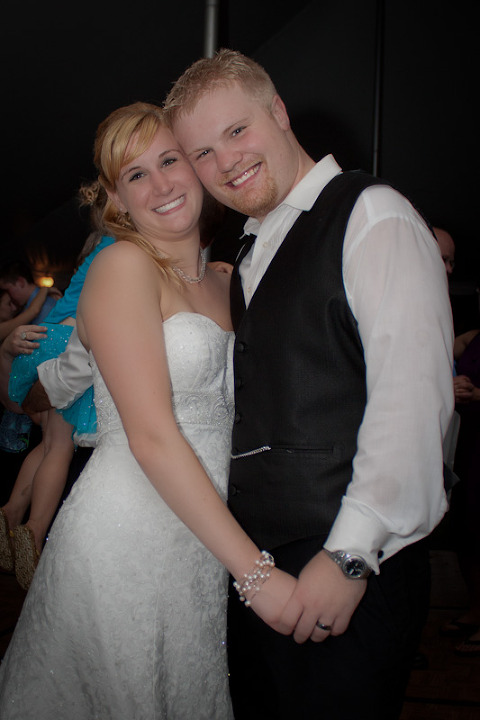 The reception was held at the Miedel's property in a beautiful outdoor tent.  The scenery was beautiful and the accommodations were perfect.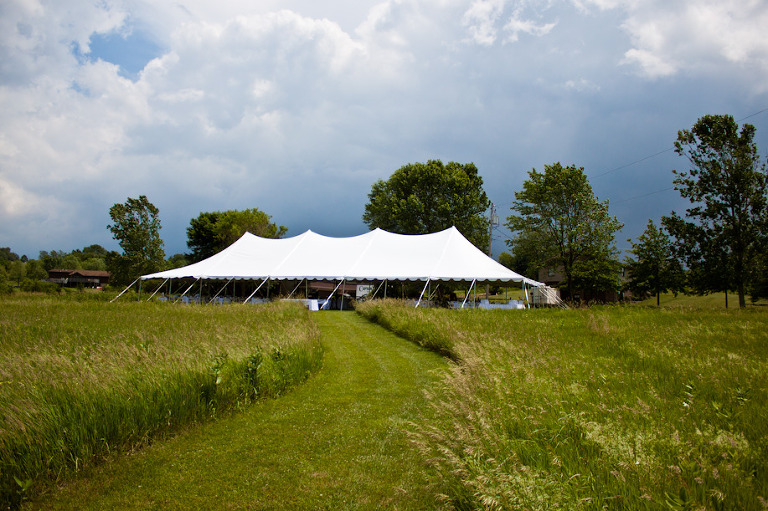 Claire and Christian's main focus was keeping everyone happy and dancing all evening long.  They provided a few key song choices for themselves, but then let the guests dictate what they would enjoy.  This kept people dancing, laughing, singing long into the evening.

The couple's first dance was so simple and sweet, I love how they fit together so perfectly.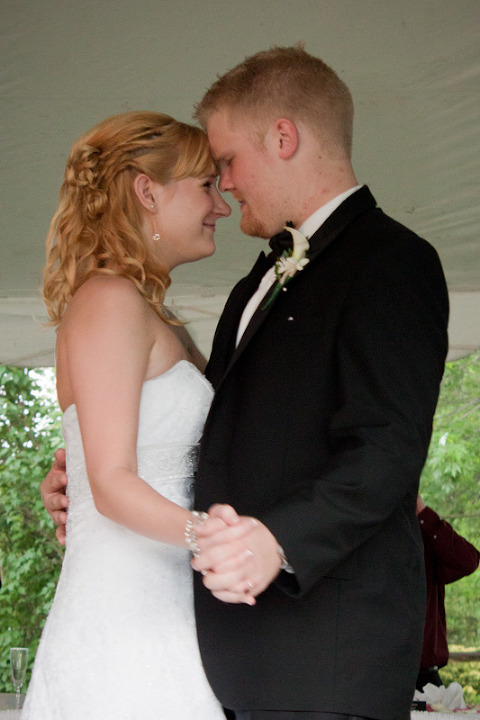 During the dancing, everyone literally pounded the floor to Toto's "Africa".  This definitely ranks as one of my favorite moments of all time.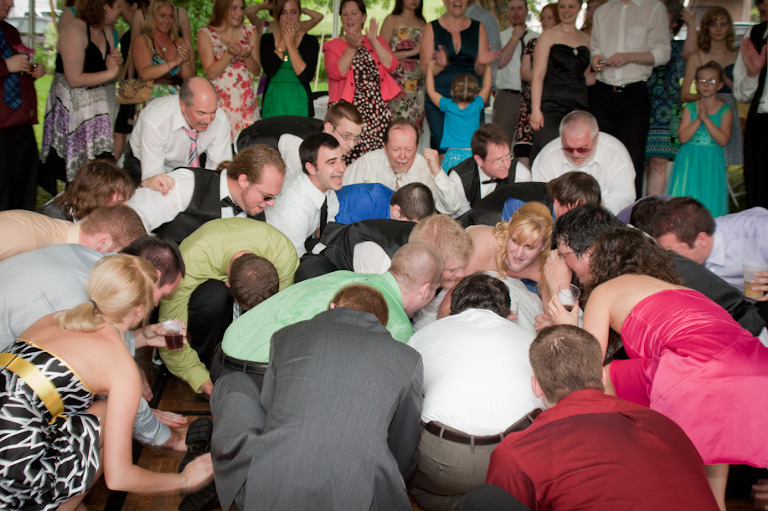 Sometimes it can be awkward for guests to dance outside when it's still daylight.  I believe that because of the relaxed and joyous environment that Claire and Christian created, everyone immediately jumped up to celebrate.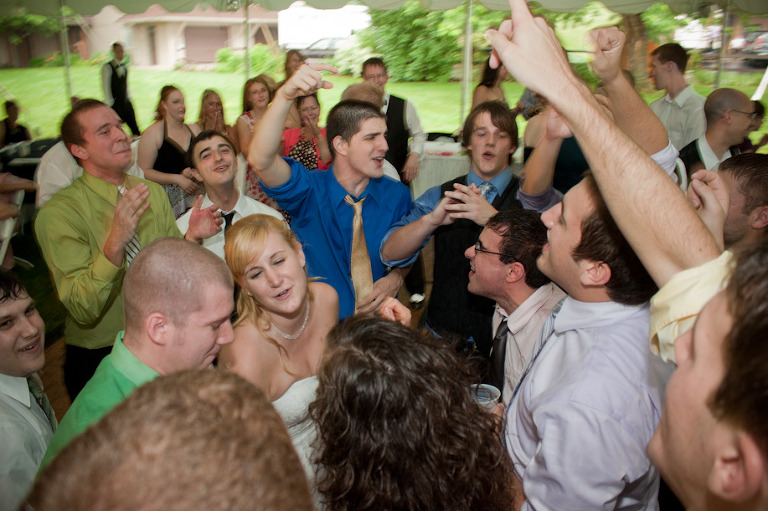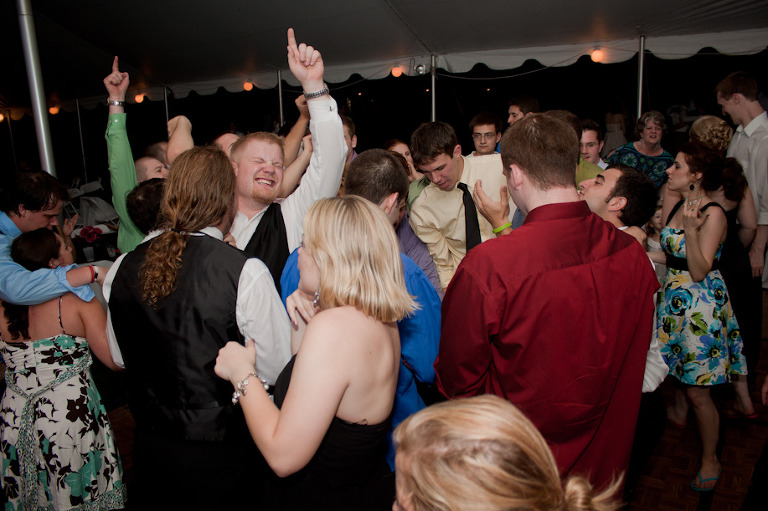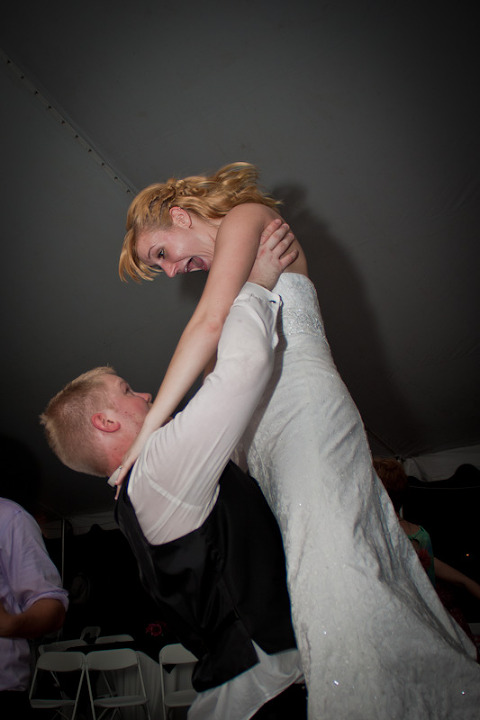 Claire and Christian were simply beaming all day and night,  even when the rain came down, they were out dancing in it!  They never lost sight of who they were and what was important, and at the end of the day, that is what made their day so extraordinary.