I always find myself talking with people about how much I love my job.  The day I get to DJ a wedding doesn't seem like something I have to do as much as something I get to do.  After tons of preparation and planning, I look forward to watching all the hard work pay off.  The results of a lot of hard work (by everyone involved) had tremendous results at the reception of Sarah Downing and Joe Gramc held at the Marriott Pittsburgh North in Cranberry, PA.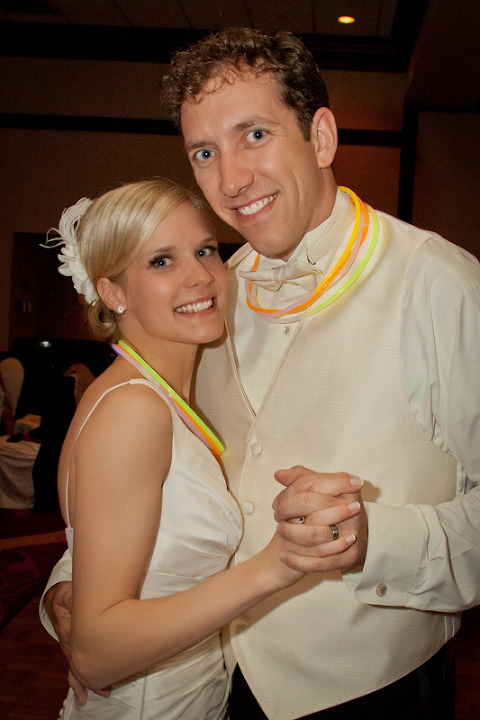 I had a rare moment during cocktail hour when I was alone in the main ballroom.  I was able to capture this unique 3-D look at the beautiful Marriott Ballroom completely setup for Sarah and Joe's 350+ guests. (click below to load, then use your mouse to move around the image.)
In all the excitement, I almost missed this amazing detail on their cake cutting knife!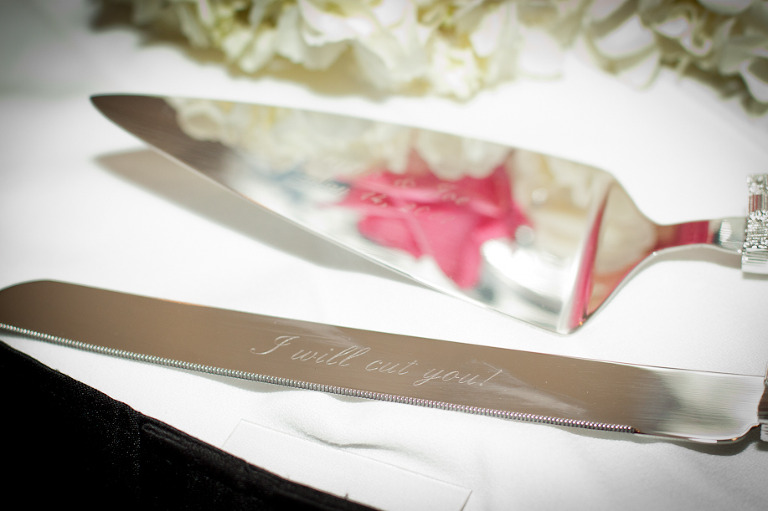 Sarah and Joe could not have picked music more suited to their guests.  Cocktail and dinner included a mix of both contemporary artists and classic crooners.  When it was time for dancing the guests hit the floor for music from every genre including top 40, oldies, rock, and disco.

The first dance was so sweet as they danced to Unchained Melody by the Righteous Brothers.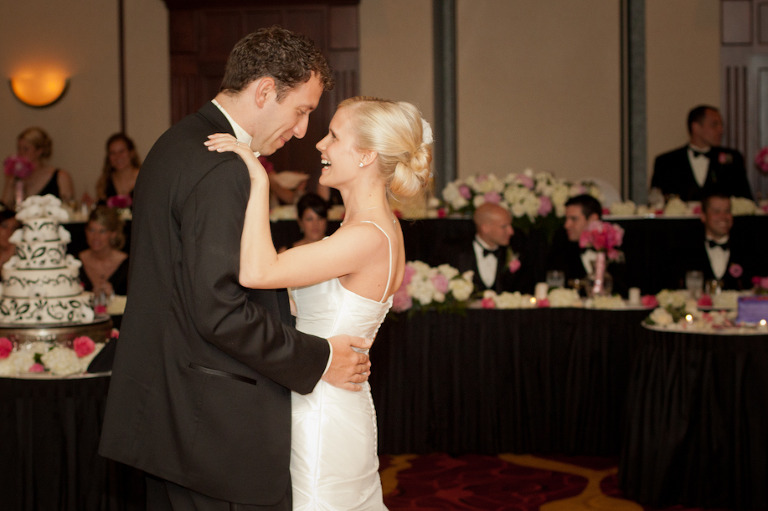 When it was time for dancing, the staff at the Marriott handed out 1600 glow necklaces to all the guests.  It really helped set the party mood!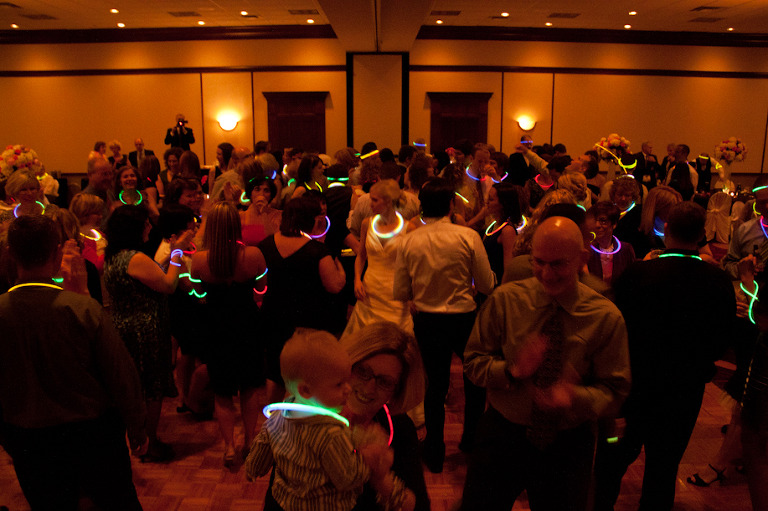 I was so excited to get to see Christy and Matt Crummy at the reception.  I played their wedding last year and they had referred me to Sarah and Joe.  (thanks guys!)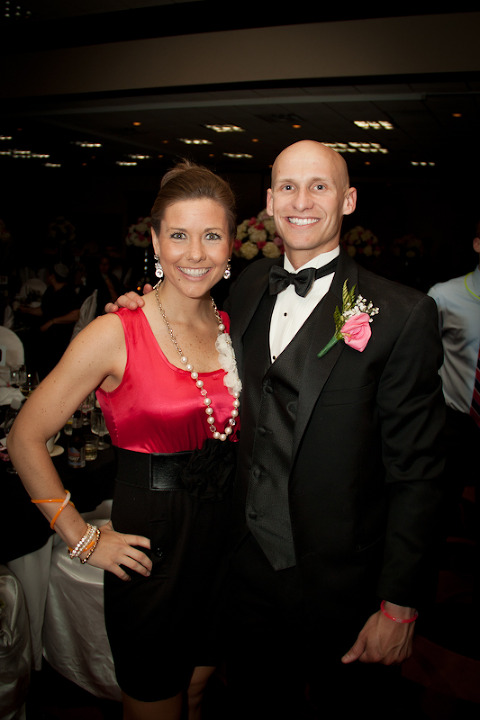 Sarah and Joe's guests danced and partied like crazy.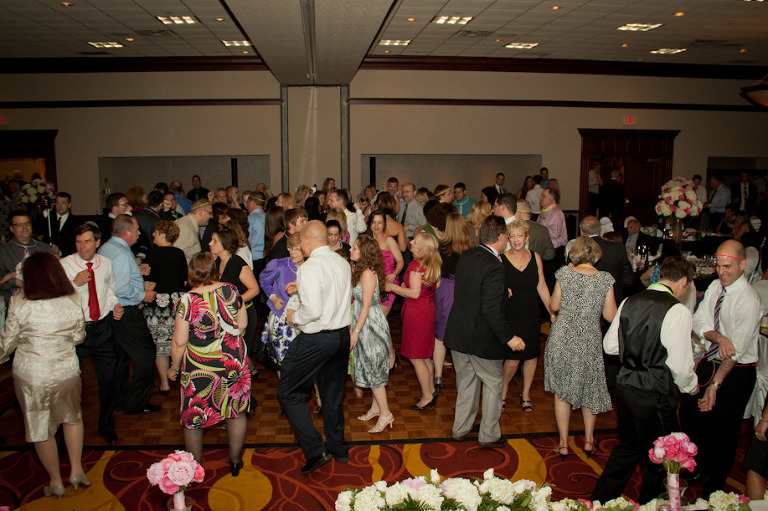 Later in the evening Sarah and Joe had arranged a late night snack of 400 McDonald's hamburgers and cheeseburgers.  They were a big hit for all the guests to re-energize and keep celebrating.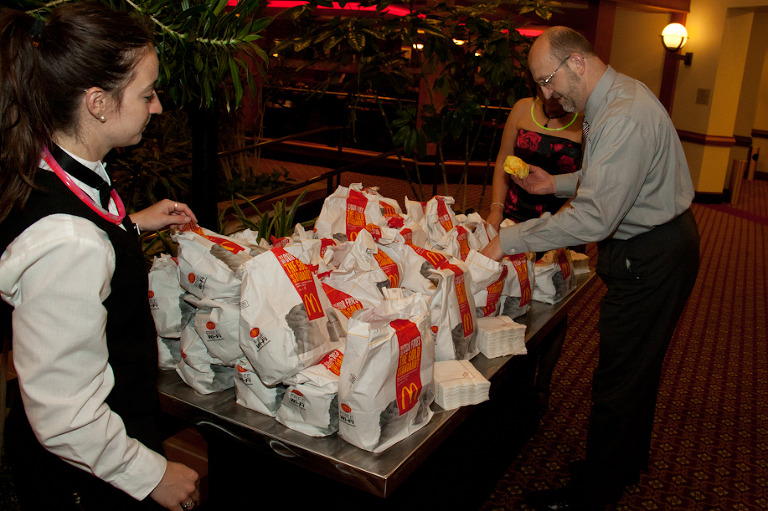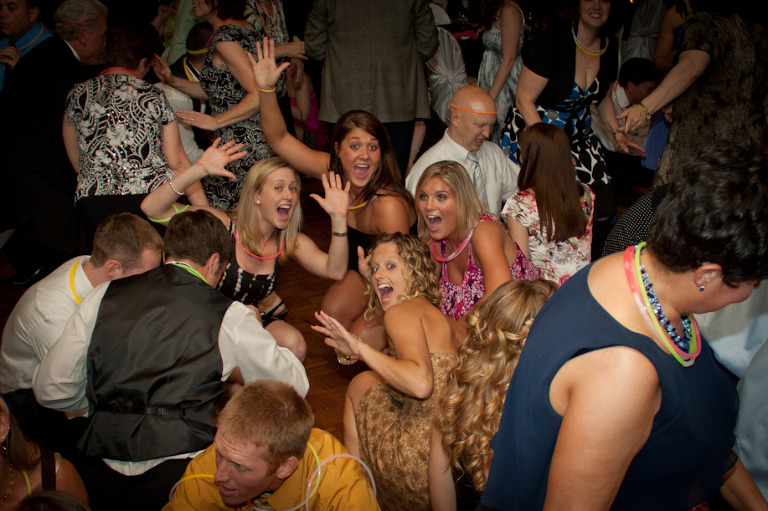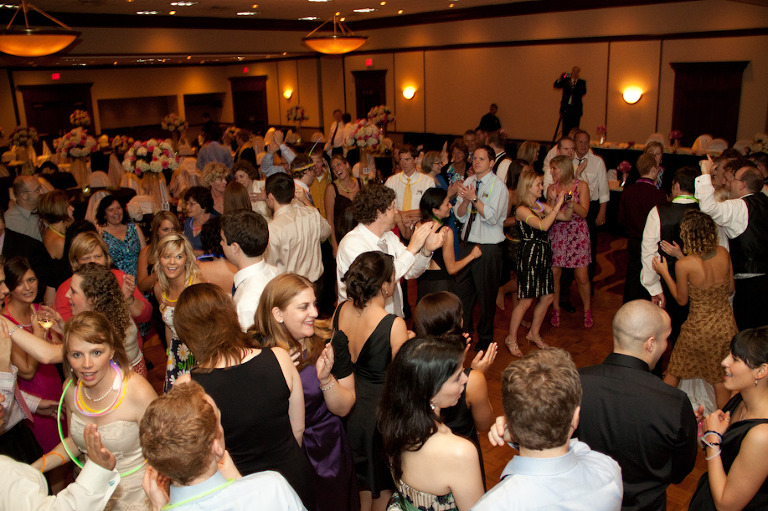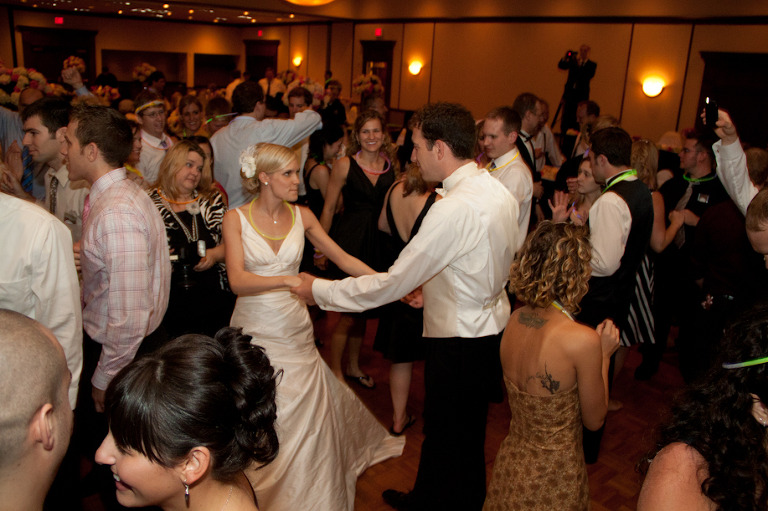 After almost 3 hours of dancing it was time to say goodnight.  The evening ended with a very full dance floor with everyone cheering for Sarah and Joe.  It's always such a thrill for me to see so many guests truly wrapped up in the celebration of such a great couple.  These newlyweds are now headed off to Hawaii to get some much needed rest!